As part of the cabinet shuffle to be announced by the Trudeau government on Tuesday (January 10), CBC News is reporting that Peterborough-Kawartha MP Maryam Monsef will be moved from Democratic Institutions to the Status of Women portfolio. She will replace Patty Hajdu, who will become the Minister of Labour.
The move is one of several changes as a result of the shuffle, which comes as Prime Minister Trudeau embarks on a cross-country campaign-style tour.
The shuffle, which comes two weeks before Donald Trump's inauguration as President of the United States, is also seen as preparation for the uncertainties of Trump administration. The U.S. is Canada's largest trading partner and, wile Trump has largely ignored Canada to date, he has promised to renegotiate the North American Free Trade Agreement.
Monsef's removal as Minister of Democratic Institutions comes after she was widely criticized for her handling of electoral reform, one of Trudeau's campaign promises. Karina Gould will take over the portfolio.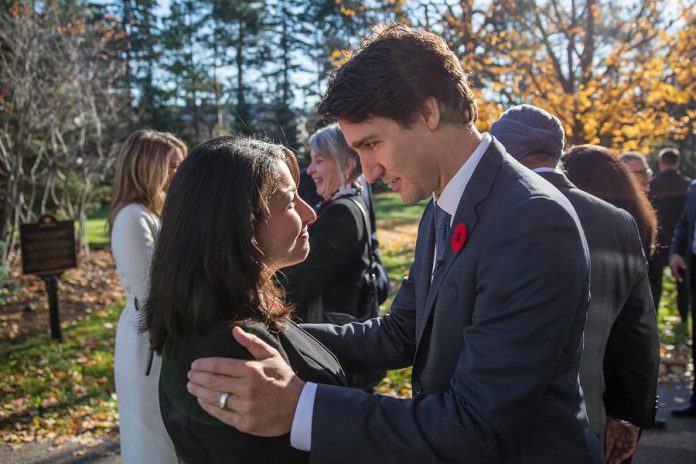 First-time MP Monsef was sworn into cabinet in November 2015 as Trudeau's youngest minister at age 31. She was tasked with reforming the government's Senate appointment process and proposing a replacement for Canada's 150-year-old electoral system.
Although Monsef had completed a reform of the Senate appointment process by July 2016, critics accused her of stalling on electoral reform. The issue came to a head in December 2016, when Monsef claimed in the House of Commons that an all-party committee had failed to do its job. MPs on the committee accused her of lying in the House of Commons, and Monsef eventually issued an apology.
Other changes in the Trudeau government to be announced today, according to CBC News:
Chrystia Freeland replaces Stéphane Dion in foreign affairs (Dion is leaving politics to take a diplomatic post)
John McCallum will be named Canada's ambassador to China
François-Philippe Champagne will be named Minister of International Trade
Ahmed Hussen will be named Minister of Immigration, Refugees and Citizenship.
The new cabinet will hold its first retreat on January 23rd and 24th in Calgary, Alberta.