P.J.'s Diner
P.J.'s Diner is opening this Wednesday (March 15) in the Brookdale Plaza on Chemong Road.
P.J.'s is already an established name in Peterborough, with two other locations on Sherbooke Street and Highway 7 East. Owner Paul McDonald has completely gutted the space, located in the former Starlight Dining location, finishing it in the chain's trademark black-and-white checkerboard style.
PJ's is a traditional '50s-style diner, serving breakfast, lunch, and dinner. Stop in or visit them on Facebook.
---
Great Drone Videos from Inspirtainment
Inspirtainment is an award-winning graphic design, video, and indie publishing company owned by Mary Giuffre and Paul Clark. They've just launched a new division called Great Drone Videos, offering high-definition aerial videography and photography using unmanned aerial vehicles (UAVs).
Paul is UAV-certified by Transport Canada, and both Paul and Mary bring extensive broadcast TV and advertising background to their new division.
Check out www.greatdronevideos.ca or www.inspirtainment.com.
---
Skyhands Peterborough
Jennifer Endicott, owner of Skyhands Peterborough, is helping people learn American Sign Language (ASL). The third most-studied language, Canada just officially made ASL a recognized language.
Jennifer provides group classes, up to 20 students, or individual classes, providing a full-immersion opportunity for people who are eager to learn, or have family members who are deaf or mute.
Go to www.skyhands.ca or visit them on Facebook.
---
Peterborough Chamber of Commerce China Trip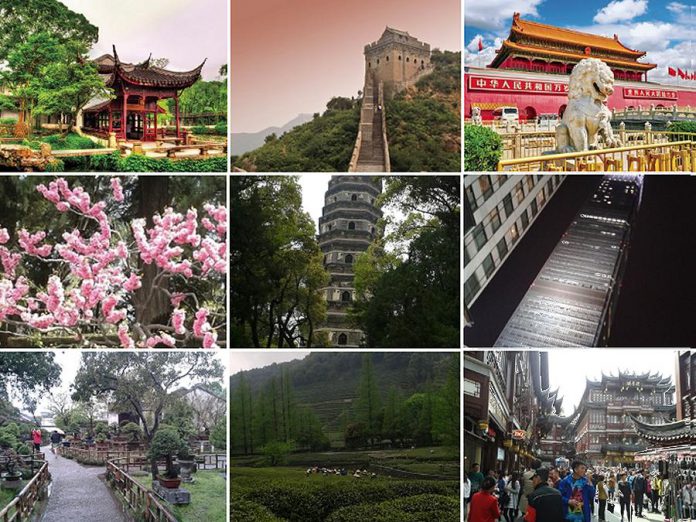 The Peterborough Chamber of Commerce is doing its annual trip to China.
It's an opportunity for you to see some of the leading cities in China, witness their centuries old customs and their rapidly growing economy, as well as attractions such as Tiananmen Square, The Forbidden City, The Great Wall and the Terra Cotta Warriors.
It's an 11-day trip, from October 11 to 21, for just $2,599. Merit Travel is hosting a one-hour information night tomorrow night (March 14) at 5:30 p.m. at the Chamber of Commerce on George Street. Contact Merit Travel Peterborough for details at 705-743-1635.
All photos supplied except where noted.