---
B.O.S.S. Human Resources/Hiring Seminar – Thursday, May 25th
Matthew Savino of Savino Human Resources Partners partnered with Workforce Development Board to prepare the Recruiting for Small-to-Medium Employers User Guide.
Sign up today to participate in his hands on workshop, moderated by Matthew, and hear from a panel of Chamber members who will discuss their own experiences with hiring.
This workshop will cover best practices and tips for preparing a job description, posting, screening applicants, interviewing, checking references, on-boarding new staff, grant programs and more.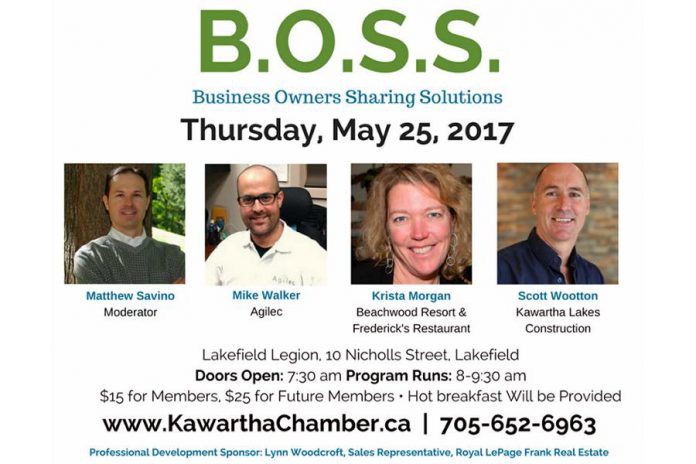 Awards of Excellence Gala Committee
Time to begin planning this year's Awards of Excellence Gala. Interested in helping out? The Committee expects to meet once or twice before summer and two or three times in the fall.
Contact the Chamber office at info@kawarthachamber.ca or 705-652-6963 if you can contribute some time.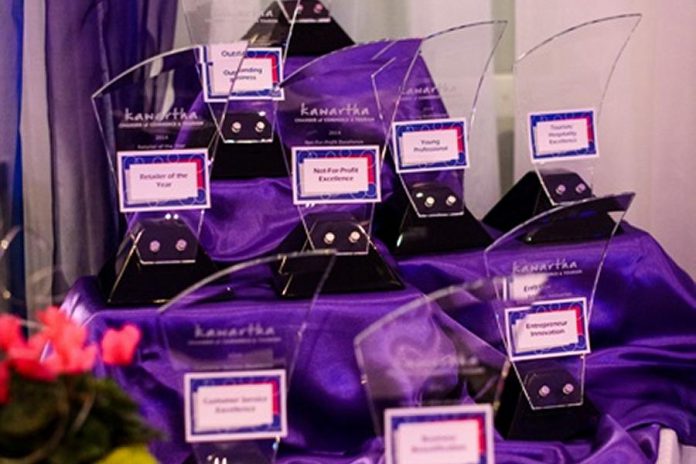 Is Rural Education Important to You?
Voice your opinion on Ontario's Rural Education Strategy. Complete an online short survey or, if you have more time, read the Discussion Paper and submit your answers to the questions throughout the Paper (or other ideas) via email. Closing date for both is Friday, June 9th.
The Survey and Discussion Paper can be accessed here. Scroll down on that page for a link to the email address if you wish to send more in-depth comments.
Ontario Chamber of Commerce Responds to Ontario's Proposed Labour and Employment Standards Reform
Changes would discourage investment, eliminate jobs and diminish economic opportunities in Ontario, especially among small business owners
The Kawartha Chamber, in partnership with the Ontario Chamber of Commerce (OCC) has sent a letter to Premier Kathleen Wynne warning against potential changes to Ontario's Labour Relations Act (LRA) and the Employment Standards Act (ESA), including the introduction of a $15 minimum wage. The letter is cautioning that these reforms may have unintended consequences impacting job creation and competitiveness, as well as discouraging investment in the province.
The potential reforms are coming at a time when costs for consumers and the cost of doing business is high and putting Ontario at a competitive disadvantage. Ontario has experienced slower growth in GDP and job creation than in the past, and drastic reforms to labour and employment run the risk of causing serious damage to the future prosperity of the province. Read more.
Make Your Voice Heard! OCC Spring Survey
Complete the Ontario Chamber of Commerce's (OCC) annual spring survey. This is an easy way to make your voice heard. Your survey responses directly impact the work of the OCC and directly impact what government understands about Ontario's businesses and economy.
Help the OCC advocate for you, it will only take five minutes! Take the OCC's Spring Survey at www.occ.ca/surveys
Welcome new member: Your Body You
Your Body You
Lakefield, yourbodyyou.com, 705-760-2949
Jodie has been personal training for 15 years. She loves creating new workouts and continues to challenge her clients every day. It is truly her passion. It shows!
Jodie comes to you. Book conveniently online. Personal Workouts designed just for you and your needs. In group sessions or one on one. Virtually online or in the place of your choosing (home, work, park).
Chamber Members are Hiring
10 Year Anniversary Celebration at Trinkets and Treasures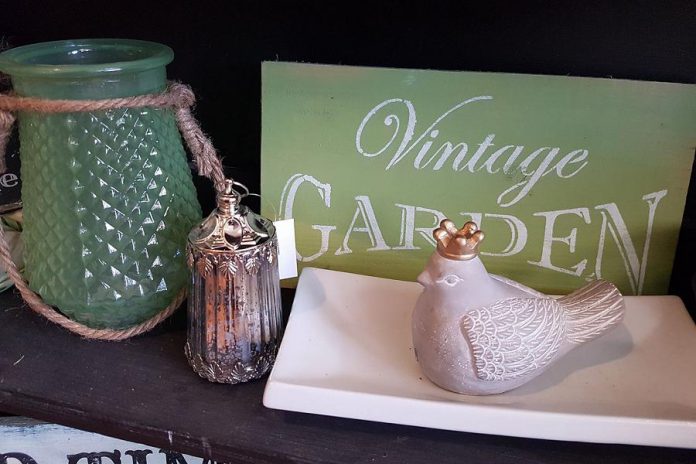 Join Trinkets and Treasures on Thursday, May 18th from 6 to 8 p.m. for their 10 Year Anniversary Celebration! Drop in for goodies, drinks, special one night promotions, giveaways, door prizes, and cake.
Congratulations to Rachel and Trinkets and Treasures staff on this milestone!
Lakefield Youth Unlimited Yard Sale May 20th
A Yard Sale is being held at Selwyn Outreach Centre to support Lakefield Youth Unlimted on Saturday, May 20th from 8 a.m. to 1 p.m.
Donate your treasures and make a difference! Drop off items on Friday, May 19th from 2 to 8 p.m. Also needed: bake sale items, volunteers for drop off day, and volunteers for sale day.
If you can help, please contact Katie at 705-651-0156 or email lakefield@youthunlimitedkaw.com.
LAWS Annual Super Sized Garage Sale
On Friday, May 19th from 8 a.m. to 5 p.m. and Saturday, May 20th from 8 a.m. to 2 p.m., please come out to the Lakefield Animal Welfare Society (LAWS) Annual Garage Sale. You never know what special treasures you may find!
The annual May long weekend garage sale continues to be one of the very largest fundraising events for LAWS. Please come out to LAWS (2887 Lakefield Rd., Lakefield) to support all of the animals that receive love and medical care at our shelter!
All money raised at this event goes directly to animal care and treatment.
Lang Pioneer Village Museum Celebrating 50 Years
Lang Pioneer Village Museum is celebrating 50 years this season! The Museum, which was established by the County of Peterborough as a centennial project opened its doors for the first time in August of 1967.
The Museum's 50th season is set to begin on Tuesday, May 23rd. The Village will be open Monday through Friday from 10 a.m. to 3 p.m. for spring tours until Father's Day, when the daily summer season kicks off with the 21st Annual Father's Day Smoke & Steam Show. Read more.
WannaCry Ransomware & MS17-010
If you've been watching the news over this past weekend you know that a massive "ransomware" virus has been infecting Windows computers around the globe. It has been dubbed "WannaCry".
There was a security patch released by Microsoft in March of 2017 to the general public through Windows Updates that patched the security hole in Windows computers that this virus used to gain access. Unfortunately, some people don't keep up to date with Windows Updates.
Let's Get Digital has written a utility that you can use to check whether you're vulnerable to this type of virus attack and also provides you with the ability to download the patch directly from Microsoft should you need to. Learn more by visiting www.letsgetdigital.ca/wannacry.
ReLeaf Selwyn 150 Deadline Extended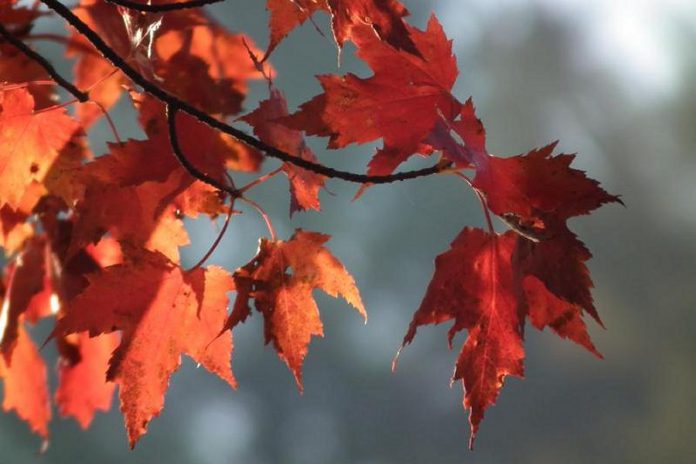 The deadline for ReLeaf Selwyn 150 applications has been extended to Friday, May 26th.
In celebration of Canada's 150th Anniversary, Selwyn Township residents can apply to receive one of the 150 Maple Trees available.
Only Township of Selwyn residents or community groups may apply and all maple trees must be properly planted within five metres of the public boulevard on private property or on public lands (Township permission required).
Golf Fore Care May 27th
Golf Fore Care in support of Community Care is taking place Saturday, May 27th at Tamarac Golf & Country Club.
This annual fundraiser benefits seniors and people with physical challenges served by Community Care Peterborough. Shotgun start is at 8 a.m. for the 18-hole scramble format. Cost is $100.
For more information, call 705-652-8655 or 705-292-8708.
3rd Annual All-Ways Apsley Motorcycle Rendezvous Set For June 3rd
Riders from all over the province come to the All-Ways Apsley Motorcycle Rendezvous to mingle, enjoy great food, and participate in games and contests. The annual event takes place on Saturday, June 3rd at the North Kawartha Community Centre (NHCC) from 9 a.m. to 4 p.m..
A guided tour begins and ends at the NHCC from 1:45 to 2:45 p.m. Jason Thorne, free-style motocross rider, will be on hand throughout the day with shows at 1 p.m. and 3 p.m. Open to all ages and admission is free!
Upcoming Events
Cruise Night at Craftworks at the Barn – May 18th
Selwyn Public Library Book Sale – Bridgenorth – May 19th
Lakefield Horticultural Society Plant Sale – May 20th
Selwyn Public Library Book Sale – Lakefield – May 20th
Selwyn Public Library Book Sale – Bridgenorth – May 20th
Spring Craft Show at the Buckhorn Community Centre – May 20th & 21st
Spring Art Show at Whetung Ojibwa Centre – May 21st
For more information about the businesses and events listed above, please visit the Kawartha Chamber of Commerce & Tourism website at kawarthachamber.ca.
All photos supplied by Kawartha Chamber of Commerce except where noted.