Sailors from across North America will be arriving in Bobcaygeon on the weekend of August 18th for the North American M Scow Championship.
The ninth annual regatta takes place at the Pigeon Lake Yacht Club (121 Boyd St., Bobcaygeon), which last hosted the friendly competition in 2014.
The M Scow is a unique style of racing sailboat that has a flat hull with a bilgeboard on either side that can be raised and lowered, depending on tack. It's common to see sailors, usually a skipper and one crew, leaning over the side to provide ballast when the boats are in full sail ("hiking out").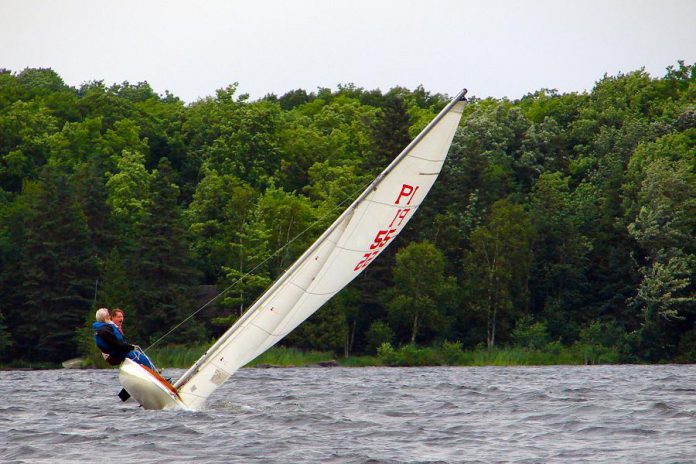 The M Scow (also called an "M-16" or a "16" in reference to its length of 16 feet) is usually made out of fiberglass, although wood-constructed boats are still in use.
Races begin at 10 a.m. on both Saturday, August 19th and Sunday, August 20th, on Pigeon Lake at the Pigeon Lake Yacht Club.
For more information, visit the Pigeon Lake Yacht Club's website at www.pigeonlakeyachtclub.com or Facebook page, or email Amanda Kleinhuis at amandakleinhuis@gmail.com.