This month, Eva Fisher tries the fries at three local chip trucks, looks forward to Peterborough's first VegFest, discovers a new opportunity for food (and other) entrepreneurs, and learns to preserve fresh local food with Nourish Project.
---
Three local chip trucks to put on your "must fry" list
Where is the best place to look for the perfect french fry? The one that's crispy on the outside, smooth and fluffy on the inside, and really tastes like potatoes?
The side of the road, of course.
These three local chip trucks offer plenty of great reasons to pull over. Pass the seasoning salt!
KISS Chip Truck (989 Ward Street, Bridgenorth)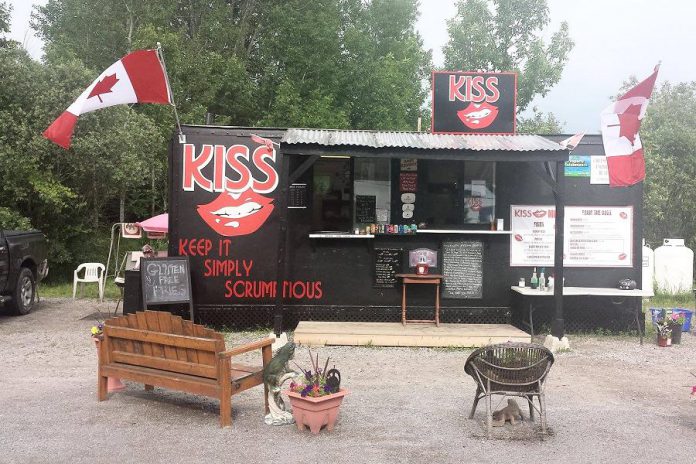 Mark and Donna Linton own KISS Chip Truck (which stands for Keep It Simply Scrumptious), located on Ward Street in Bridgenorth.
Donna says that the most popular item on the menu is the poutine.
"Our beef gravy is over the top good and all of our cheese curds are supplied by Empire Cheese."
In addition to their regular poutine they serve a roasted garlic and red pepper poutine. Donna also recommends the sausages, made by a local butcher. You can choose from mild Italian and Jamaican Jerk.
Red Wagon Family Food (2621 Lakefield Road, Peterborough)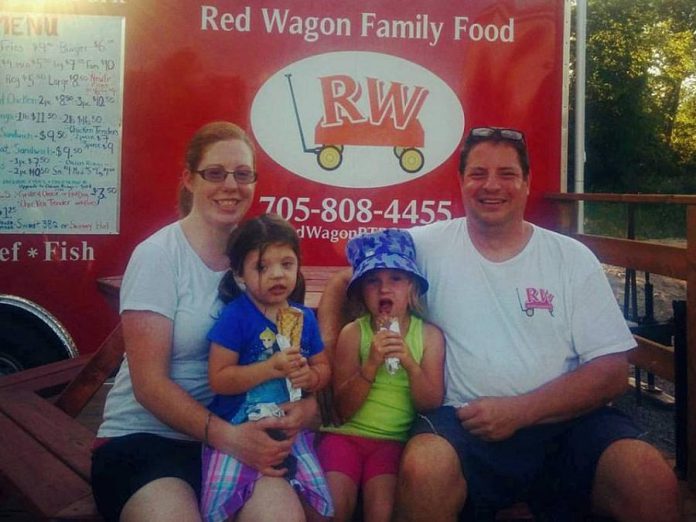 Have you ever tried Newfie fries? You don't have to head out East to try this combination of fries, gravy, and stuffing — it's one of the most popular items at Red Wagon Family Food.
Owned by Carolyn and Steve Effer, Red Wagon Family Food is named after their two young daughters' little red wagon.
Carolyn also recommends the fish and chips and the housemade pulled pork, which is slow roasted for over eight hours.
The Cabin
With locations at Trent (1377 Armour Road, Peterborough) and Beavermead (2011 Ashburnham Drive, Peterborough), The Cabin is owned by Kevin Dixon.
I spoke with Mercedes at the Trent location. She says that the poutine is incredibly popular, but she also serves a lot of Trent burgers, which are topped with bacon and cheese and your choice of toppings.
Mercedes also recommends trying the quesadillas.
What is your favourite local chip truck? Let us know in the comments.
VegFest is Peterborough's new plant based food festival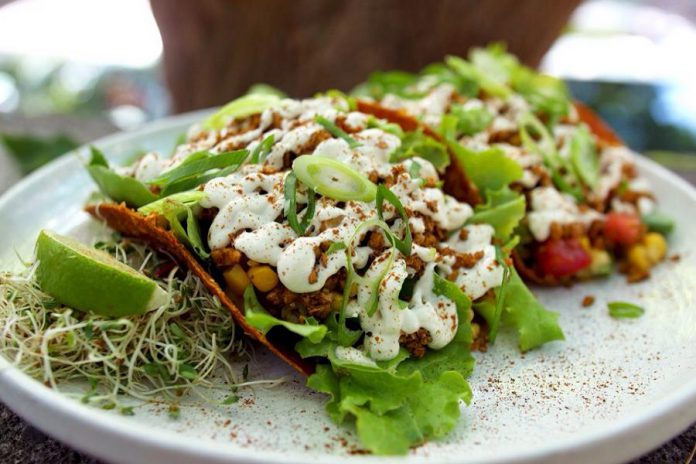 People interested in exploring plant-based food will definitely want to check out VegFest, taking place on Sunday, September 17th in Peterborough's Millennium Park.
The festival will feature food vendors, demonstrations, live music, and the launch of a new local directory of vegan food.
While this is the first time VegFest will happen in Peterborough, it has been a worldwide success for decades. Toronto's VegFest celebrates its 33rd year this year and expects to attract crowds of 40,000 people. There are VegFests held on six continents.
Chair Natalie Stephenson thought it was time the festival was staged in Peterborough.
"We just wanted to make sure we had Peterborough represented," she says.
The festival will include a food demonstration by cookbook authors Nicole Axworthy and Lisa Pitman, who cowrote DIY Vegan: More Than 100 Easy Recipes to Create an Awesome Plant-Based Pantry.
There will also be a presentation by Farmhouse Garden Animal Home, who will share stories from their animal sanctuary.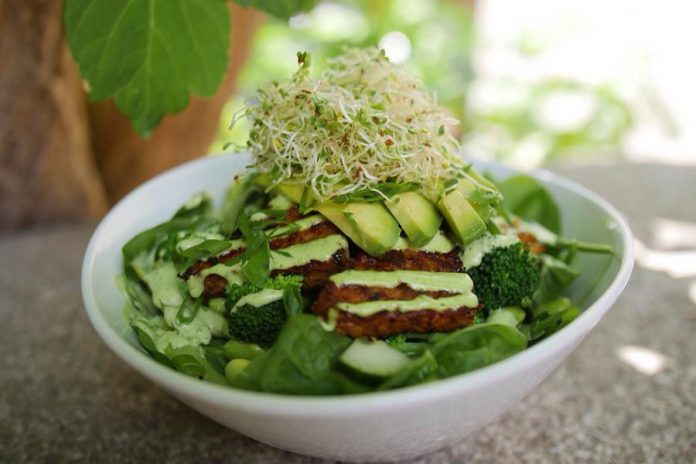 A key part of the event will be the launch of the Veg Directory, a quick guide to the restaurants in Peterborough that offer at least one vegan option.
Natalie is seeing a surge in the popularity of plant-based diets, and she's looking forward to celebrating that community in Peterborough.
"Vegetarians and vegans are an amazing growing community worldwide. Smaller cities are starting to get on board and promote the businesses they have locally that offer those options."
A champion of local: Rob Howard creates a new space for entrepreneurs interested in the retail market
The newly opened Kawartha Local Marketplace (165 King Street, Peterborough, 705-791-0050) offers more than a variety of local food and artisan products: it offers an opportunity for entrepreneurs.
Rob Howard's concept is to create an incubator for entrepreneurs who are interested in exploring retail.
"I wanted to create a brick and mortar store that could act as a focal point for local: a headquarters where interesting things could happen."
This gives entrepreneurs an opportunity to test their products and displays before they tougher markets.
"They can have their product put before the public, they tag it, they look after it. We provide the staffing and the overhead. They keep 95 per cent of their sales and they pay a small monthly fee."
It's a space for entrepreneurs, including those interested in starting a food business, to experiment.
To demonstrate the concept. Rob created a set of earrings with Lucky Strike lures and a map of the Trent Severn waterway.
"With not too much money, you can come up with interesting new consumer products."
In addition to the incubation space, Kawartha Local Marketplace has a more conventional retail space where they sell a variety of local products, including food. There is a display of fresh lettuce from local farmers, Otonabee Apiary Honey, Coffee from Carolina's Columbia, and spices from Chef Brian Henry's The Spice Co.
You can also find Sugar Daddy Fresh Sodas, local maple syrup, and chocolate from The Chocolate Rabbit.
Nourish yourself year round with home-canned food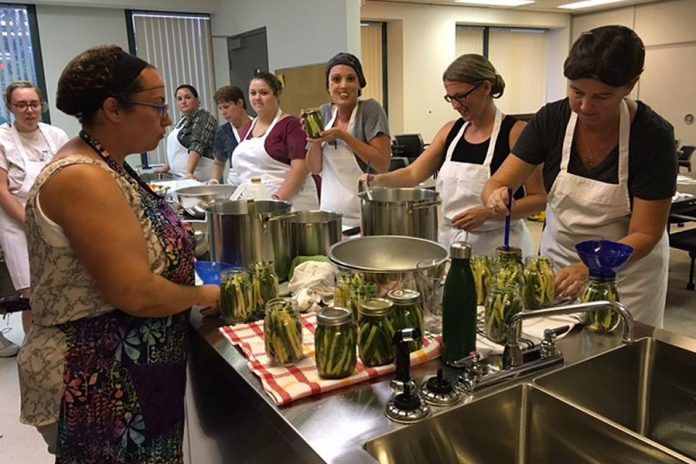 Eating healthy local produce year round isn't hard to do; it just takes a little planning. Nourish Project is presenting a three-part series about canning taking place on August 17th, September 21st, and October 20th. The series will begin with a workshop on pickling, followed by a salsa workshop and a session on preserving pumpkins.
When Nourish's Community Food Cultivator Jillian Bishop runs a pickling workshop, she's talking about more than cucumbers. The vegetables chosen for the session will depend on what is available at the farmers market.
"My guess is that we're going to do beans, because they're very abundant."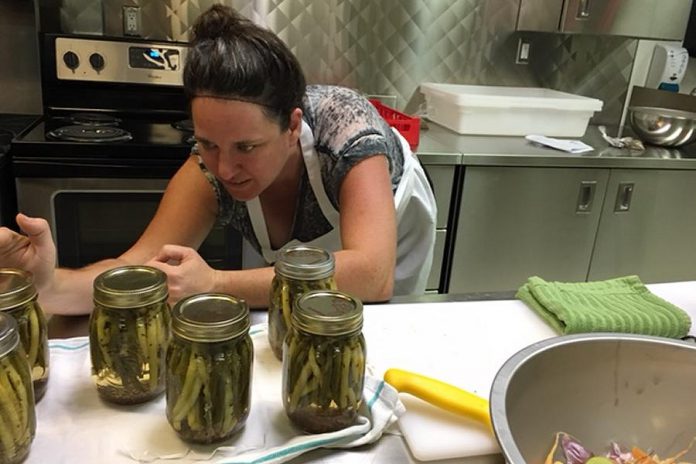 The goal is to teach recipes that are easy and inexpensive to replicate at home.
"We try to do it with really accessible, affordable ingredients."
Jillian also has recipes for carrot pickles, garlic scape pickles, pickled beets and zucchini relish.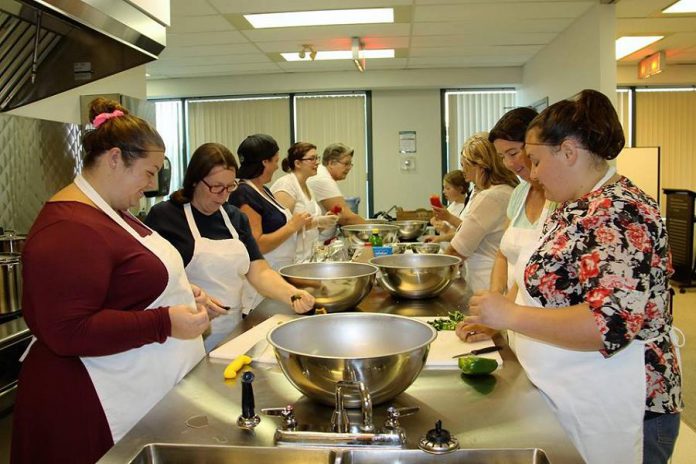 If you're interested in trying canning at home, Jillian suggests that you take the time to make preparations.
"Canning is not like baking. You can't mess around with it. You want to spend time finding the recipe that works best for you."
Nourish also offers a canning library where people can borrow the equipment they need to can. They welcome equipment donations from the community.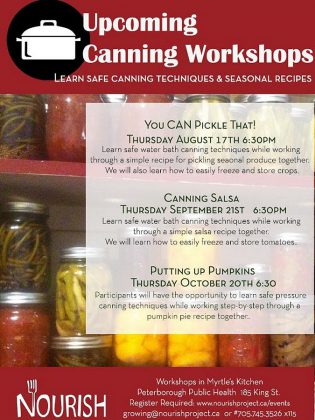 Nourish's mandate is to help people who are low income or who are having trouble putting good food on their table become more food secure. They run a variety of programs focused on cooking, growing, eating and advocacy. This workshop series is offered to the community at large, everyone is welcome.
Workshops will be held from 6:30 to 8:30 p.m. at Myrtle's Kitchen, located on the second floor of Peterborough Public Health (185 King St., Peterborough). Registration is required.
To learn more about Nourish's events and to sign up visit nourishproject.ca/events or email Jillian at growing@nourishproject.ca.
Share your favourite tips for preserving summer's harvest in the comments.