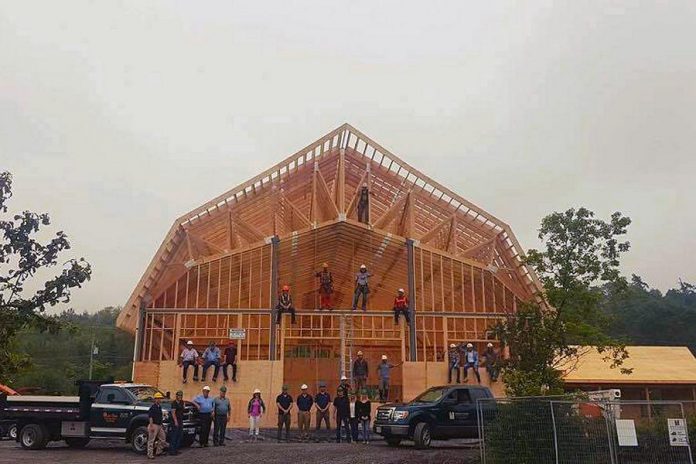 ---
Buckhorn Hop – September 20th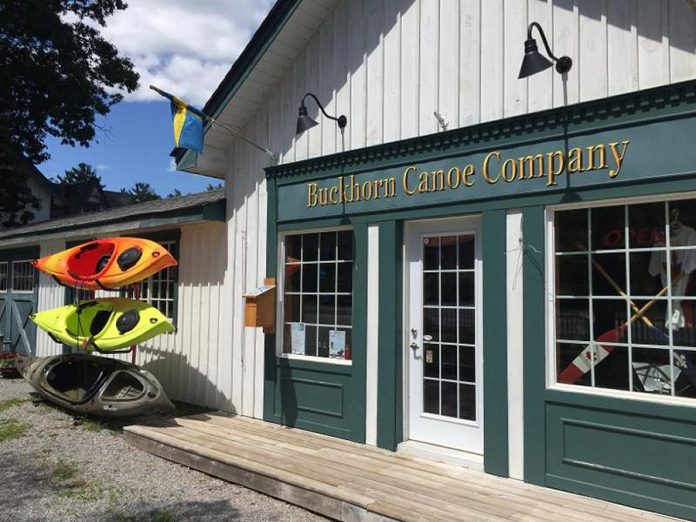 The schedule for the Buckhorn Hop on September 20th is as follows:
Buckhorn Canoe Company – 5 to 5:25 p.m.
Style Your Nest – 5:30 to 5:55 p.m.
Gallery on the Lake – 6 p.m.
The hop finishes with networking and refreshments at Gallery on the Lake from 6 to 7 p.m., with host businesses and representatives from the Municipality of Trent Lakes present. Register now.
If you are not able to come to Buckhorn Canoe Company at 5 p.m., please feel free to drop in to one of the other stops listed above.
B.O.S.S. How to Network Effectively – October 25th
The third installment of the B.O.S.S. (Business Owners Offering Solutions) workshop series will focus on networking, and how it can benefit your business.
On Wednesday, October 25th, from 5 to 7 p.m., visit Westwind Inn on the Lake, where Tonya Kraan of Strexer Harrop & Associates will discuss networking techniques with fellow Chamber Members Scott Matheson of CIBC Lakefield and Tom LaBranche of Village Pet Food & Supply.
Following the discussion, attendees will have the opportunity to put their skills into action in a speed networking format.
18th Annual Awards of Excellence Gala – November 3rd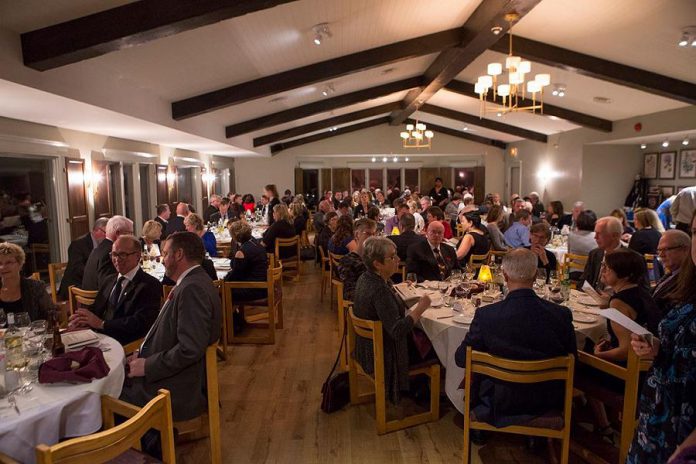 Reserve your tickets for the 18th Annual Awards of Excellence Gala on Friday, November 3rd at Elmhirst's Resort — the event always sell out! Tickets are $85+HST. Click here to reserve your tickets, and to view the menu for the evening.
Elmhirst's Resort is offering special room rates for those booking with the Awards Gala. Call Elmhirst's Resort at 705-295-4591 for accommodation information and mention you are booking for the Chamber Awards of Excellence Gala on November 3rd.
RTO8 Experiential Development Coaching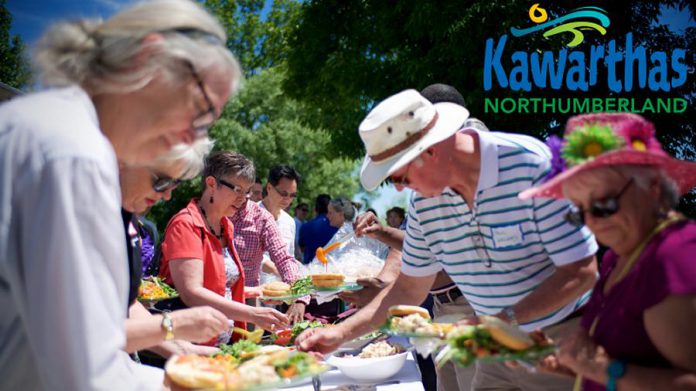 Have you heard of Kawarthas Northumberland? Also known as Regional Tourism Organization 8 (RTO8), their team is your partner in the tourism industry.
From helpful workshops and hands-on learning missions, to great partnership opportunities to help grow your tourism business, they are here to assist partners who provide goods/services to visitors of the region.
Currently, they are offering a valuable opportunity to obtain one-on-one professional coaching services for experiential tourism development. This is your chance to gain access to Canada's leading experts in experiential travel training, visitor experience assessments, and strategic and destination development solutions at a fraction of the cost!
For more information and to apply, download the "Experiential Development Coaching" application form, found at the bottom of the Partnership Allocation Program page. While there, read about other opportunities for making use of Partnership Allocation funding, and be sure to sign up for their e-Newsletter so you can be kept up-to-date on news and upcoming opportunities available.
Trent-Severn Waterway Trail Town Workshop – October 12th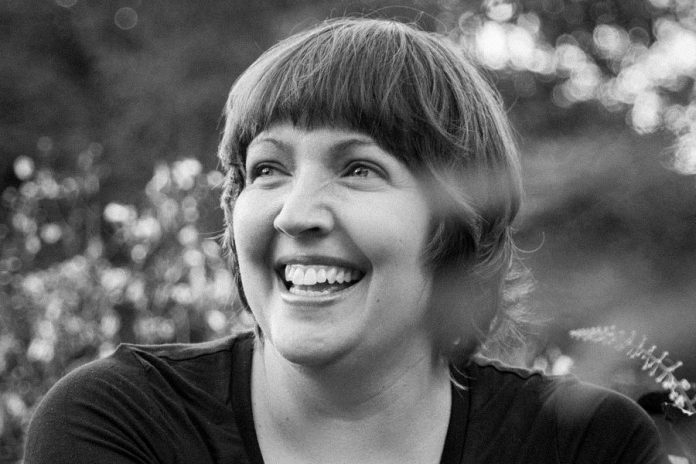 Kawarthas Northumberland, in partnership with the Kawartha Chamber, is pleased to present a Trent-Severn Waterway Trail Town Workshop, free of charge, on Thursday, October 12th. The workshop begins at 5:15 p.m. at the Lakefield Legion.
Join trail tourism expert Amy Camp of Cycle Forward for an interactive workshop for business owners seeking to increase tourism-related spending from visitors to the Trent-Severn Waterway, Trans Canada Trail and other Lakefield area attractions.
Attendees must register by October 9th to sarahp@rto8.com. Learn more.
Joint Public Information Drop In – September 20th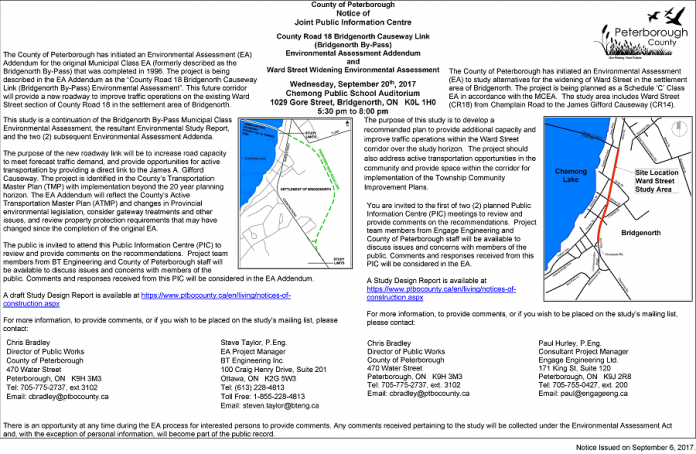 Peterborough County is holding a Public Information Session on Wednesday, September 20th at Chemong Public School from 5:30 to 8 p.m. for the following:
County Road 18 Bridgenorth Causeway Link (Bridgenorth By-Pass) Environmental Assessment Addendum
Ward Street Widening Environmental Assessment
Click here for draft Study Design Reports for both projects.
Please note that the session is a drop in, so those who were planning to attend BAH on Wednesday evening are still able to attend.
Traditional County Fair at Lang Pioneer Village – September 24th
Join Lang Pioneer Village Museum, the County of Peterborough, the County's eight townships, and two First Nations communities as they come together to celebrate Canada 150+ and the 50th Anniversary of Lang Pioneer Village Museum during the Traditional County Fair Celebrating Canada 150+ on Sunday, September 24th from 10 a.m to 4 p.m. at Lang Pioneer Village Museum in Keene.
This event is sure to be reminiscent of a traditional county fair but with a modern twist!
The day will also feature the Grand Opening of the Peterborough County Agricultural Heritage Building. Learn more.
Strutt Your Mutt for the Peterborough Humane Society – September 24th
The Peterborough Humane Society invites you to help support animals in your community.
Join the Peterborough Humane Society for Strutt Your Mutt on Sunday, September 24th at Beavermead Park. There will be a 1 KM and 2.5 KM walk. Registration is at 10 a.m. and the walk starts at 11 a.m. Feel free to bring your dog to participate. Enjoy lunch, face painting, and so much more.
For more information and to register, please visit www.peterboroughhumanesociety.ca.
Autumn Dinner Theatre at the Buckhorn Community Centre
Tickets on Sale Wednesday, September 20th
The Buckhorn Community Centre (BCC) presents the Hall's Bridge Players in four one-act plays from November 3rd to 5th and 10th and 12th.
Dinner and comedy tickets go on sale on Wednesday, September 20th, 9:30 a.m. at the BCC. Tickets are $40. Learn more.
$25K in Funding Announced to Help Local Small Business Grow
On September 14th, Peterborough & the Kawarthas Business Advisory Centre announced seven grant recipients from the second intake of the Starter Company Plus program.
A total of $25,000 in competitive grant dollars was awarded.
Starter Company Plus, a Government of Ontario funded program, is open to all entrepreneurs over 18 who are out of school and looking to either start a business or grow an existing venture that has been operating for five years or less.
Kawartha Autumn Studio Tour – September 23rd & 24th
The Kawartha Autumn Studio Tour is taking place from 10 a.m. to 5 p.m. on Saturday, September 23rd and Sunday, September 24th.
The self-driven tour highlights selected artist studios in the City and County of Peterborough, featuring fine art, ceramics, glass, jewellery, sculpture, photography, film, wood, and fibre.
The Kawartha Chamber is a proud sponsor of the Kawartha Autumn Studio Tour. Pick up tour maps at the Chamber office, 12 Queen Street, under the town clock in Lakefield.
For artist bios, directions, online maps, and updates, visit www.agp.on.ca.
Upcoming Events
Lakefield Farmers' Market – September 21st
Bridgenorth Farmers' Market – September 22nd
Classy Chassis Fall Maintenance Workshop – September 23rd
Discovery Days – Hope Mill – September 24th
For more information about the businesses and events listed above, please visit the Kawartha Chamber of Commerce & Tourism website at kawarthachamber.ca.
All photos supplied by Kawartha Chamber of Commerce except where noted.