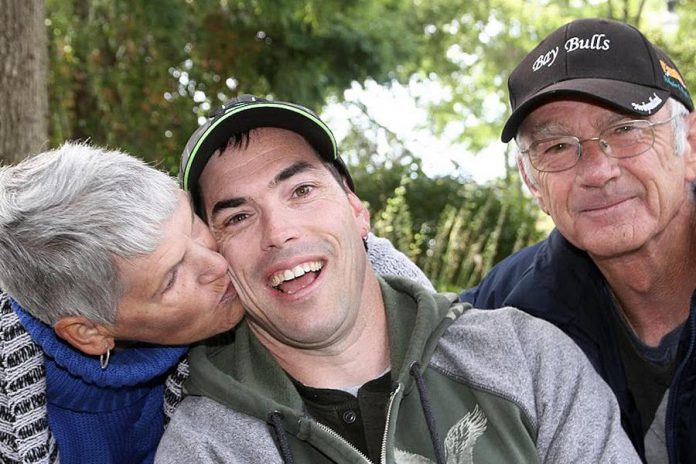 The Aviva Community Fund is back for another year and five organizations in the Kawarthas region are vying for some of the $1 million in funding: YWCA Peterborough Haliburton, The Mount Community Centre in Peterborough, Community Care City of Kawartha Lakes, The CAST Projects in Warkworth, and the Presqu'ile Point Lighthouse Preservation Society in Brighton.
Created by insurance group Aviva Canada, the Aviva Community Fund has awarded $7.5 million to over 250 charities and community groups across Canada since its inception in 2009.
More than 500 projects across Canada are competing for three levels of funding: small ideas of $50,000 and under, large ideas between $50,000 and $100,000, and — new this year — a single Community Legacy fund worth $150,000. There are four project categories: community development, community health, community resilience, and community legacy.
Voting is now open for the projects in the competition and continues until Thursday, October 19th. Each person who registers for the Aviva Community Fund receives 18 votes they can use at any time to vote for their favourite ideas; you can spread them around or use them all to support a single project.
The 15 ideas that receive the most votes in each of the two funding levels in the community development, community health, and community resilience categories will become finalists (as well as the five ideas that receive the most votes in the community legacy category and the idea with the highest Aviva broker partner votes). Aviva's independent panel of judges will then evaluate the finalists to choose the grand prize winners.
Here are the five projects in the Kawarthas entered in the Aviva Community Fund competition, with descriptions of the projects as provided by their respective organizations at the Aviva Community Fund website, as well as direct voting links:
---
Helping Rural Women in Haliburton Flee Violence – YWCA Peterborough Haliburton (Haliburton County)
Community Development category; Funding level: Up to $50,000
The Canadian statistics around domestic violence are shocking:
Every night 3300 women and their 3000 children sleep in shelters to escape domestic violence.
360,000 children are exposed to domestic violence annually.
On average, 2 women are murdered by a current or former partner each week.
YWCA Peterborough Haliburton provides the only Violence Against Women services in Haliburton County. Without these services, hundreds of women would have no means to get the tools and assistance they need to help themselves and their children and escape violence.
Last year in Haliburton County, we answered 2325 calls and texts on our support line and helped 403 women and children get the shelter, safety and support they needed to escape violence. We support women and children in Peterborough and Haliburton County, yet rural areas are where we see more families in poverty. Isolation and a lack of public transportation make it very hard for women and children to get to us. In fact, just two years ago a woman walked over 10km, without shoes, to our facility in Minden to seek help. In addition to there being no homeless shelter, there are a significant number of 'invisible homeless' here — women who stay with abusers in exchange for shelter and food.
The shelter — or safe space as we call it — is designed to be used on an as-needed basis to help women and children flee violence without leaving their community. It's much easier to build a new life if you don't need to take the kids out of their school, move to a new community, find a new job and leave your support system behind. Our innovative shelter operates as-needed, offering space for up to two families at a time.
This, combined with the fact that "rural women are more likely to be assaulted by domestic partners, and when they face assaults and other forms of abuse, the realities of rural isolation make it more difficult to get help" (Stats can 2016) creates a perfect storm for women and children fleeing violence.
The year before last we were forced to close our safe space for 5 months due to a lack of funds and exhaustion of our fundraising dollars and reserves. That was the first time we had to do that, and something we hope we never have to do again. During that time, our crisis line remained open and we provided ongoing support for over 100 women. When women needed shelter, however, our only option was to refer them to another shelter.
We are currently engaged in a sustainability review for our Haliburton County services to determine how to ensure these vital services — that are seeing increasing demand over the years — can be sustained in Haliburton County.
One of the preliminary suggestions from our study is implement a technological solution to both improve our service and reduce our expenses; an approach that is rapidly being adopted by service providers to connect with their clients remotely.
Our technology solution will enhance our crisis and support line by supporting texting (an affordable option for women) as a way of reaching out to us for help. This will be implemented along with a confidential and secure system that will let us maintain our service level and protect women and children. When combined with a teleconference and video conference solution, these technological investments will help us decrease our annual operating expenses and will go a long way in helping to make our services in Haliburton sustainable.
Importantly, these technological investments will also help us improve our services by allowing us to develop a more personal connection with the women we serve by augmenting our in-person meetings. These forms of working with clients, we believe, will help to allow our team to be more readily accessible without requiring driving for hours on end all over the County of Haliburton.
Vote for this project at www.avivacommunityfund.org/voting/project/view/17-145.
Leveling up access to The Mount – The Mount Community Centre (Peterborough)
Community Development category; Funding level: $50,000 to $100,000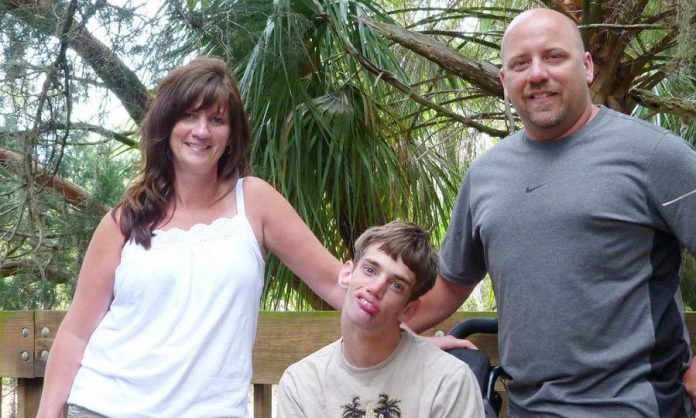 Making it perfectly easy to get into The Mount Community Centre
In 2013, a group of anti-poverty advocates took a leap of faith and bought a 10-acre oasis in the middle of Peterborough. For years, they had been trying to truly change the lives of people living in poverty without waiting for long-promised government funding.
The Mount Community Centre found our own way to change lives and address community needs.
Over the past four years, we have raised enough money to purchase the former Mount St. Joseph convent and to convert a portion of the building into 43 apartments for people with low incomes. Today, we offer apartment units at both affordable and market rate rents, office space for not-for-profit organizations and local businesses, as well as space for performing arts and other community gatherings.
Each day, the once-empty building is alive with room rentals for music rehearsals, community meetings, cooking classes, weddings and so much more. The rebirth of the building has inspired new visitors and a flood of community support.
With all that has been done, there is a big challenge right at the front of our building.
One of the heritage features of The Mount Community Centre is a set of wooden verandahs at the main traffic circle. It is the signature part of the original building and the first thing people see when they arrive. Years of neglect before we bought the building has worn away the wood and its supports. The rot is clear by just looking up.
We have taken initial steps by enclosing the larger verandah and recently tearing the smaller one down. As we look to rebuild, we chose to have the new structures reflect the true values of The Mount – welcoming everyone in the community through our doors.
The original verandahs had stairs, which made it challenging for anyone in a wheelchair or with other mobility issues to enter building. Instead, they would have to enter through the back, muddle through a series of corridors, and take an elevator to get to our main hall.
The new design takes away that stress.
The steps have been replaced by a gentle grade from the traffic circle right up to the front door. While this is key for visitors to The Mount Community Centre, it is absolutely crucial for five men in particular.
We are proudly working with Shared Dreams for Independent Living, a group of families who are collaborating with us to develop an "intentional community" housing hub within The Mount Community Centre for their sons who have varying disabilities. Their shared home will be among other residents, with the support of around-the-clock workers to ensure their well-being and to provide them the opportunity to live self-directed lives.
This type of inclusive community is exactly what was envisioned when we purchased this incredible property. Affordable housing is needed by so many people, including those with disabilities. Rather than relegating these men to social housing ghettoes, we are offering our present and future tenants stable homes in a gorgeous greenspace with a built-in community. A secure home pays off in many ways, namely with better sleep, self-esteem and nutrition. We are offering people an address they can share with dignity.
Our new verandahs will make the building more accessible while restoring the key heritage features for which the building is known.
Rather than sit back and wait for action, we have stepped forward and taken a leap of faith for the good of the community. Please help us allow even more people to experience The Mount Community Centre and all that we offer.
Vote for this project at www.avivacommunityfund.org/voting/project/view/17-340.
#GrieveNotAlone – Community Care City of Kawartha Lakes (Kawartha Lakes)
Community Health category; Funding level: $50,000 to $100,000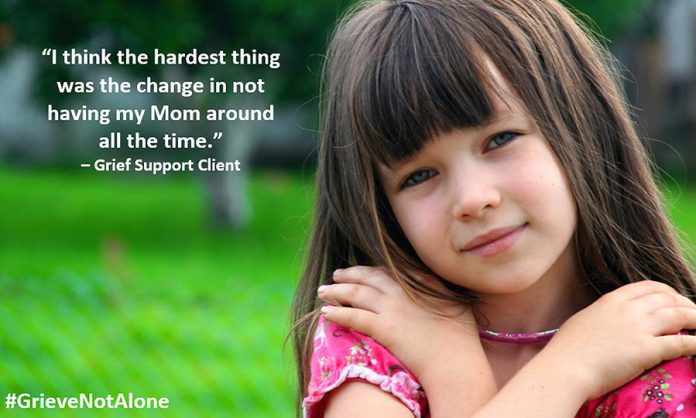 We all experience the death of a loved one at some point in life. Grief is a natural journey of experiences and feelings in response to loss. The road through grief is filled with many twists and turns that are different for everyone. For most, it is a journey best not taken alone. Often, those who are grieving are at risk of feeling isolated and alone. The path through grief can be exceedingly painful and difficult to navigate. But, there is a way through grief. A way to work through the pain, end the isolation and find one's footing again.
As the only provider of Grief Support Programs in our community, we help people find their way through grief, while helping them live with renewed hope and happiness. Annually we support over 600 families through palliative care and bereavement, roughly 1 in 30 families living in the City of Kawartha Lakes. It costs $580 to support 1 person through their grief journey.
Our highly trained Grief Guides understand grief and can help transform hurt into hope. Delivered through supportive groups, made up of people going through similar losses, we offer programs tailored to support people and their circumstances. We connect with people touched by grief in their homes, workplaces and schools, reaching caregivers, children, friends and families, colleagues and classmates. Our programs offer emotional support in a safe, non judgmental environment where people can embrace their feelings of profound loss.
The Current Need for Grief Support
Seniors represent 23% of our total population (16,790), 50% higher than Ontario. People aged 65+ is projected to increase by 132% in the next 20 years. The population moving towards end-of-life will increase the number of deaths, widowed persons and bereaved family members in need of grief support.
1 in 20 children aged 15 and younger (approx. 600 children in our communities) will experience the death of a parent. One of the most devastating life experiences for children, it disrupts a developmental path and can have long-term negative psychological consequences. Literature notes, however, that grief support can build self efficacy and help children emerge from loss as resilient individuals.
Losing a spouse is ranked #1 on the stress index scale. Coping with the loss of a spouse is difficult at any age, but for seniors who have spent a lifetime together it is often devastating. Grief can be difficult for seniors whose support circles are shrinking. There are 4,740 widowed people living in the City of Kawartha Lakes.
How We Change Lives
When grief is avoided, bottled up or allowed to eclipse everything else, it can impact suffering, relationships, work and health. Grief Support promotes wellness and may reduce the need for other health services (ie., mental health or physical interventions). Getting grief support can help clients with:
Behavioral & emotional conduct
Grief & trauma-related suffering
Health & sleep issues
Performance at school, work or social situations
Family functioning & communication
Feelings of Depression
Our clients report that one of the best things about our grief support is the knowledge that they are not alone. By participating in a grief support, clients may find that other people have experiences, feelings and struggles that are similar to their own who share great insight, helpful advice and understanding. Clients feel accepted, validated and understand that grieving is a normal part of life. Group members who are doing well provide hope to those who are new to grief as well as reassurance that the program itself is a positive and helpful tool.
Your Vote Can…
Train new Grief Guides
Teach coping skills to children
Offer companionship to someone who has lost their partner
Build support systems for grieving teens
Provide grief education in places where grief is part of the job
Reach into the community to build awareness
Vote for this project at www.avivacommunityfund.org/voting/project/view/17-28.
CHOP TALK – The CAST Projects (Warkworth)
Community Health category; Funding level: Up to $50,000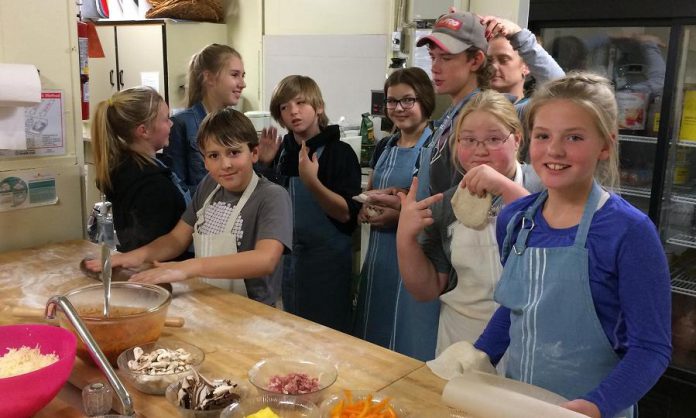 We aim to take our newly piloted after school program, CHOP TALK, which combined healthy cooking, nutrition and the family dinner model, as well as educationally based and activity driven emotional skill development for grades 7 and 8 students in the Warkworth community, and expand it to an 8 week program based on the evaluations from our pilot session as well as create a template for training and expansion so other communities can benefit directly from this program.
Youth will walk over to the community space once a week directly after school until 6:30 where they have a healthy snack and debrief their day, prepare a healthy three course meal, eat together as a 'family', learn about the educational theme for the session, have an enriching conversation and conduct a fun and directly related activity.
This program directly impacted the eight youth in our pilot program by improving their cooking skills and basic food and nutrition knowledge including processed foods and sugars — and then positively affected their mental health with new skills to identify, manage and cope with their emotions. This expansion will offer a new cohort of community youth the same knowledge and will allow the students a similar framework of language when talking about stress, the neurological and physiological impacts of stress.
Children in public schools are currently starting to identify and have concerns about anxiety as early as grade 4. We also know that eating together as a family improves communication, grades and connection, while emotional awareness and adeptness reduces risk of criminal activity and substance use/addiction in teens. By modelling the family dinner and engaging in challenging and crucial conversations our goal is to create a new generation of emotionally adept and compassionate youth.
By learning positive kitchen skills and nutrition we aim to combat some of today's health epidemic of youth obesity and early diagnosis of type 2 diabetes by offering and role modelling healthy choices. To be able to run this program with new students at the 8 week target, as well as build a model of care for duplication and training for other communities to utilize the success and value of CHOP TALK, we anticipate value for every community across Canada and a future of emotionally resilient, adaptable and healthy youth! This program was designed and supported collaboratively between The CAST Projects and The Abundance Project.
Vote for this project at www.avivacommunityfund.org/voting/project/view/17-126.
Keep Our Light Shining – Presqu'ile Point Lighthouse Preservation Society (Brighton)
Community Development category; Funding level: $50,000 to $100,000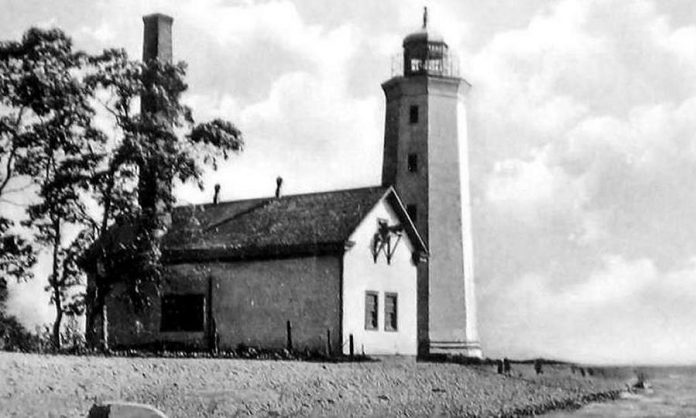 Our Presqu'ile Point Lighthouse is Ontaro's 2nd old operating lighthouse … only 5 remaining on Lake Ontario. We are undertaking a $220k Pilot Project this fall, 2017 to assist in the finalizing of the full restoration and thus, preservation of this iconic lighthouse.
The Presqu'ile Point Lighthouse was built in 1840. Within a few decades, it became evident that the original grouting was dissolving having a negative impact on the limestone structure so the entire lighthouse was covered with wood cladding and added whitewashed shingles to provide some stability. Over the years, the grouting has continued to erode and it is very evident now that repairs have to be made. We also want to replace the latern house (cupola) which was removed in 1965 because of structural concerns
Mission Statement of PPLPS:
The Presqu'ile Point Lighthouse Preservation Society is a non-profit organization created in 2012 to repair and refurbish the Presqu'ile Point Lighthouse and to promote our Lighthouse as a historical and architectural icon for our community of Brighton and for the many thousands that visit this wonderful destination.
The objective of our society is to evaluate the condition of the lighthouse, determine the steps that are required to arrest the deterioration of the building, both internally and externally, and bring it back to the beautiful and commanding presence it once enjoyed.
Vote for this project at www.avivacommunityfund.org/voting/project/view/17-162.