As Peterborough grows as a clean tech hub, more startups and entrepreneurs are seeking support and expertise necessary to succeed in increasingly competitive markets — and that's where the Innovation Cluster Peterborough and the Kawarthas can help.
Adam and Michael Doran know first hand that, when it comes to sustaining a new business, getting off the ground is an impressive feat in and of itself.
Five years ago, when the cousins started Aclarus Inc., a water company that treats wastewater using ozone for home, cottage, agriculture, industrial and wastewater applications, the road to entrepreneurial success wasn't initially paved with gold.
The two young entrepreneurs came to Peterborough to seek financial backing and technical expertise to manufacture their system.
They had the technology right and industry knowledge, but were less skilled when it came to planning a business, getting financing, and commercializing their product.
VIDEO: Startups, How Bad Do You Want It?

"We didn't quite know what to do," says Adam, vice-president of marketing and sales for Aclarus Inc. "We had so many questions. We have this great technology that's been tested, but what is our next step? How do we find investors? What more needs to be done?"
Adam and Mike set up a meeting with the Innovation Cluster Peterborough and the Kawarthas, a not-for-profit organization located in downtown Peterborough, which helps entrepreneurs start new businesses that are either tech-based or innovation-based across the Peterborough and Kawartha region.
Prior to working with the Innovation Cluster, Adam says it was challenging in the beginning building models, getting approvals and finding some footing in the clean tech industry.
"The environment was right for us to be based in Peterborough, and the Innovation Cluster made it easy to get us the right match for what we needed, including introductions to research and financing opportunities to help give us some financial stability and access to professional mentors. It has been instrumental in fostering the growth of our business."
Word about ozone technology is continuing to spread, giving Aclarus Inc. the opportunity to break into different markets. The company currently has 650 systems in nine provinces and 10 countries, including the U.S., Cyprus, Central America,, and Costa Rica.
"We have a growing staff and we're in markets we never dreamed of. People are kicking our door down for our technology," he says.
Aclarus Inc. joins the growing list of successful startups the Innovation Cluster has helped launch, including NobleGen Inc., SimbiH20, Independent Reach, Entomo Farms, Lab Improvements, and Chimp Treats.
One way to help get your business off the ground is to leverage the benefits of a business incubator, says Mike Skinner, the Innovation Cluster's President and CEO.
The Innovation Cluster offers clients a comprehensive menu from coaching, funding, connections with top investors and mentors, networking events, and collaborative work environments.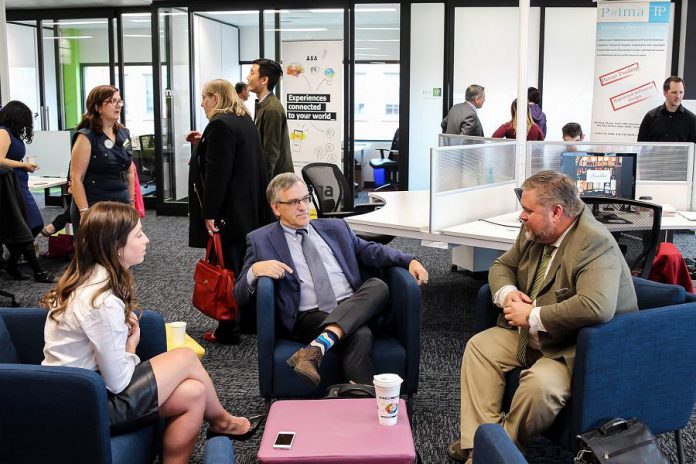 "When you're running a business, you don't necessarily know what hurdles you're going to run into," Mike says. "Maybe you need help with bringing on a shareholder, drafting a partnership agreement or hiring your very first employee. We bring in advisors and mentors who help identify roadblocks and explain the ramifications and what you can and can't do.
"For entrepreneurs, hurdles happen at different times and in different ways. What we are doing, through our programs, is trying to connect those dots."
According to the Innovation Cluster, startups that are nurtured in a business incubator program have an 80 per cent survival rate. By comparison, only 25 per cent will make it without incubator support within four or five years of launching.
"When it comes to government grants and loans, local agencies are more eligible to lend to businesses knowing that their chances of becoming more successful are greater having gone through an incubator," Mike explains.
In just a year, the Innovation Cluster has already yielded some outstanding numbers.
They've helped clients receive $10 million in public and private investments, supported 28 different innovation companies, helped entrepreneurs create 47 new jobs in the tech sector, supported the commercialization of three products including licensing and patents, and has brought in over 23 knowledge partners that support all startup clients in areas like patents, law and finance.
Many of their successful clients stay within the Peterborough region.
The Innovation Cluster caters to agriculture technology, health care and digital sectors, with a strong focus on clean technology. They work closely with Fleming College's Centre for Alternative Wastewater Treatment and recently launched the Trent Makerspace, a world-class lab facility for clean-tech companies to produce, test and commercialize IP based biotechnology products at Trent University.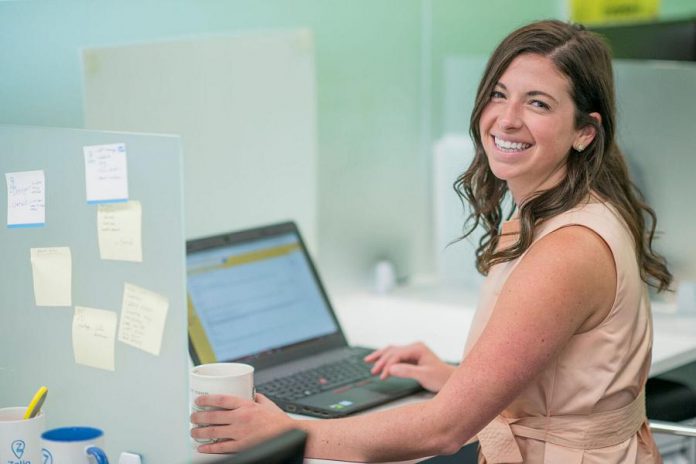 There is a global need for clean technology and local research facilities, Mike adds.
"Clean tech is a fastest-growing market," Mike notes. "We really want to see Peterborough and the Kawarthas become an ecosystem for clean tech companies, very much like the way Silicon Valley became a hub and an ecosystem which is really supporting itself."
The Innovation Cluster's collaborative area, dubbed The Cube, is a large open-concept space located at 270 George Street North in downtown Peterborough.
It provides the tools and resources that budding entrepreneurs need to develop innovative companies, including office space, boardrooms, a library, and the "Virtual and Augmented Reality Zone" — a development studio where incubated clients can use cutting-edge virtual and augmented reality hardware like the Oculus Rift, Playstation VR, HTC Vive, Google Daydream, and an MSI Gaming laptop that is VR-compatible.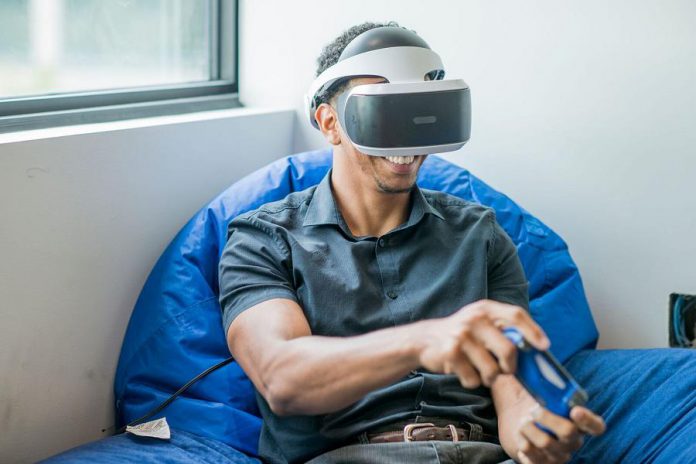 The second incubator is a 1,000-square-foot space located in the DNA Building at Trent University and specializes in supporting projects that require state-of-the-art laboratory facilities, such as green technology, health care, and agricultural technology.
The Innovation Cluster currently incubates 20 full-time tenants whose businesses are headquartered in either The Cube or Trent University, and 40 part-time tenants who use desk space on a regular basis to help keep them motivated and creative.
The space itself is designed to encourage innovation and collaboration. Many current clients are at very different stages in their businesses, but sitting next to each other offers up the opportunity to meet and collaborate on ideas.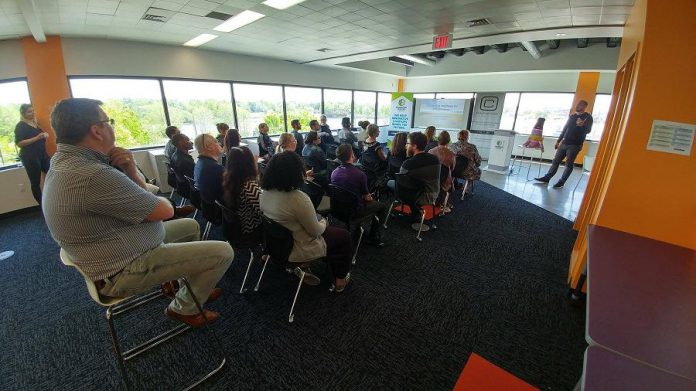 Do you have a great new innovative business idea, but need a place to start? For more information about how the Innovation Cluster can help you, visit www.innovationcluster.ca.
If you'd like to become a client of the Innovation Cluster, apply now.
Video and photos courtesy of Innovation Cluster Peterborough and the Kawarthas.