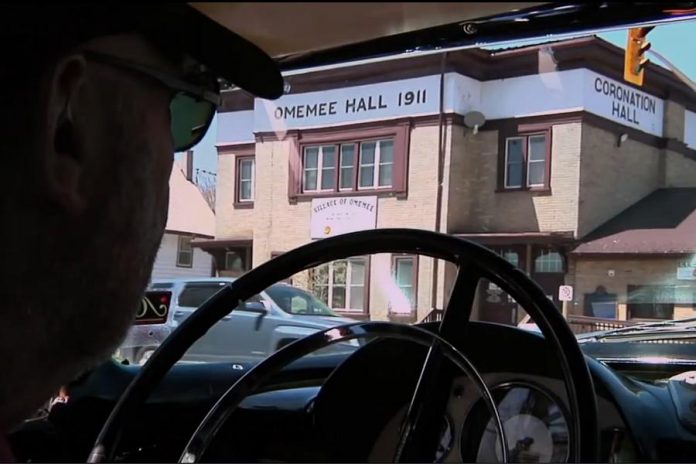 Canadian-born music icon Neil Young will be performing a 90-minute live streaming concert on Friday, December 1st — and there are rumours it may take place in his childhood hometown of Omemee.
According to Billboard, the concert called "Somewhere In Canada" will take place at a venue with a capacity of about 200. Reportedly, there are holds on a number of venues across Canada.
The concert coincides with the December 1st release of Young's latest record The Visitor, as well as the opening of the Neil Young Archives — a comprehensive chronological collection of Young's entire catalog of recorded music, films, videos and books, with free audio streaming (at least initially).
So why the speculation the concert will take place in Omemee? On his Facebook page on November 11th, Young — who now lives in northern California — wrote:
"December 1st will be a big day for me. The Visitor will be coming to your town. I will be going to my town. You will be able to hear me and see me. My archive will open on that same day, a place you can visit and experience every song I have ever released in the highest quality your machine will allow. It's the way it's supposed to be. In the beginning, everything is free."
It's the line "I will be going to my town" that has prompted rumours the concert will take place in Omemee, the small town near Peterborough where Young spend his formative childhood years and is referenced in the song "Helpless".
Young most recently visited Omemee this past September (he was also spotted at several locations in Peterborough along with his girlfriend, actress Daryl Hannah).
However, before you get too excited by the possibility, it should be noted Young also grew up in Toronto and Pickering as well as Winnipeg.
"Somewhere In Canada" is being produced by Bell Media in partnership with his Shakey Pictures and will be directed by Hannah.
The concert will be live streamed on Friday, December 1st at 8 p.m. EST in Canada exclusively on CTV.ca (or by using the free CTV GO app) and on iHeartRadio.ca. Note: the concert will not be broadcast on CTV on cable or over the air, it's available online only.
For people living outside of Canada, the concert will be live streamed on Facebook (the Facebook stream will not be available to Canadian residents) — visit www.facebook.com/ctv for details.
Young teases secret location
After the concert announcement, Young himself has continued to tease his fans on social media about where the concert may be staged.
First, on November 22nd, he posted a photo of himself beside a train with a tumbleweed and wrote "enounter with a tumbleweed heading north". He was wearing a Winnipeg, Canada t-shirt, implying he is travelling to Winnipeg.
Then, on November 24th, Young posted a video of him riding on what appears to be train while playing guitar and wrote "pickerin' and a grinnin / see you soon" — modifying the common bluegrass idiom to imply that he is heading to Pickering.
If this is another clever misdirection by Young, then the remaining option of Omemee seems most likely.
kawarthaNOW has also received a third-hand report from a source claiming the concert will be held at Omemee's Coronation Hall and that advance tickets are already being distributed to selected people.
However, despite requests to several people in the know, we have been unable to confirm the report.
This story will be updated as more details become available.