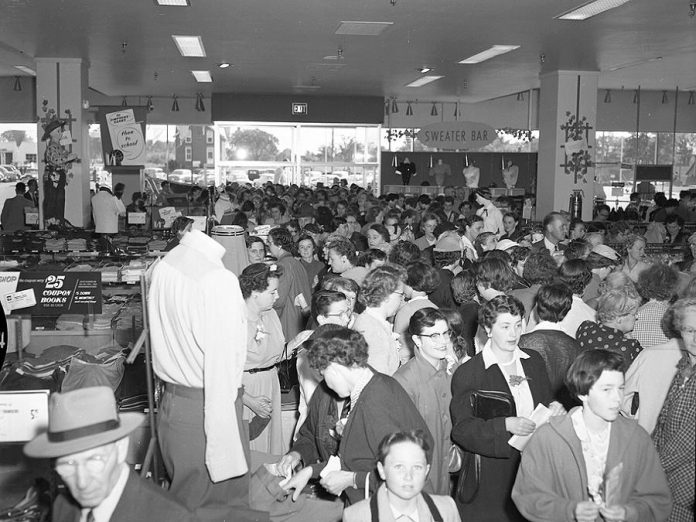 If you want to shop at Sears in Peterborough one last time, you have until 6 p.m. on Sunday (January 14) to do it.
The store at Lansdowne Place will be closing its doors for good, after the chain announced in October it would be closing all its remaining stores and liquidating its inventory.
Sears entered bankruptcy protection after reporting in June 2017 that "cash and forecasted cash flows from operations are not expected to be sufficient to meet obligations coming due over the next 12 months."
The Peterborough store officially opened on August 26, 1954, well before Lansdowne Place mall existed. At that time, it was called Simpsons-Sears, a joint venture begun in 1952 by the Canadian Simpson's department store chain and the U.S. Sears, Roebuck chain.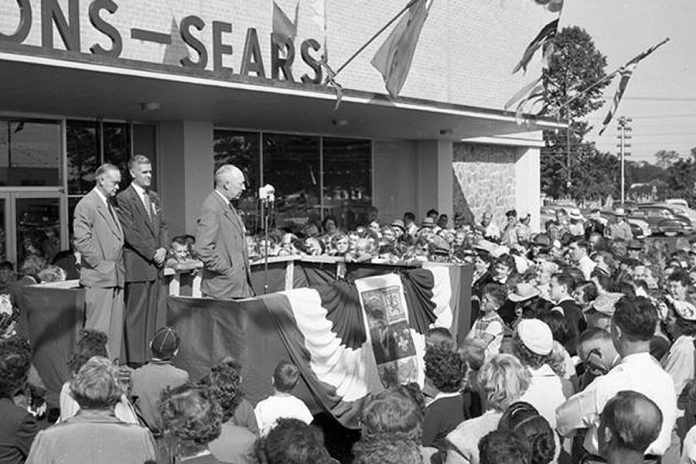 Within a few years, the presence of the Simpsons-Sears store attracted other businesses to Lansdowne Street — including a grocery store that opened the following spring. The area eventually begain to compete with downtown Peterborough as a retail destination for Peterborough residents.
When Lansdowne Place opened in 1980, the Simpsons-Sears store became the anchor tenant — the leading tenant in a mall whose prestige and name recognition attracts other tenants and shoppers. In 1984, Simpsons-Sears officially changed its name to Sears Canada.
The Peterborough store will be open from 9 a.m. to 6 p.m. on Sunday, January 14th, with remaining inventory being sold at 80 to 90 per cent off. Most of the items remaining at the store are clothing and housewares.
The fate of the building and surrounding parking lot, which is owned by Sears Canada, remains unknown. A joint venture by Hilco Global, Gordon Brothers, Tiger Capital Group and Great American Group is responsible for liquidating Sears assets.