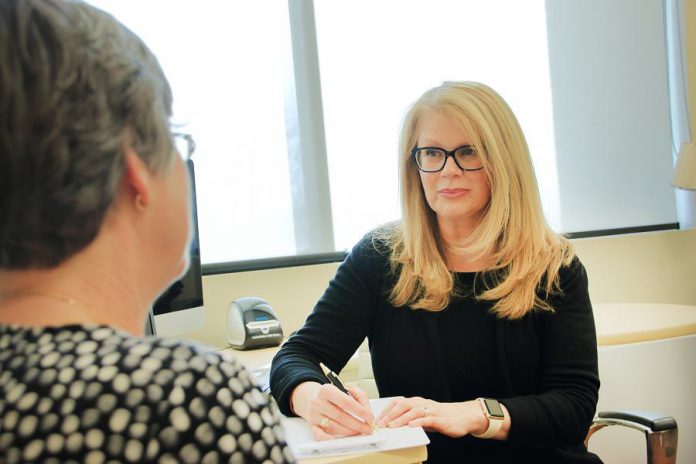 Nobody wants to deal with a complex and persistent health issue, but if you do, you want a treatment team that you know has your back.
Nowadays, more than ever before, people are seeking an approach to medicine and health care that is more comprehensive, more integrative and holistic, and more sensitive and compassionate to their needs as a whole.
Sharing the philosophy of treating the whole person-mind, body and spirit — and not just a list of symptoms — is Adaptive Health Care Solutions.
The clinic, located at 270 Charlotte Street in downtown Peterborough, was established in 2013 as a collaboration between Dr. Fergal O'Hagan, Dr. Jordan Crane, Katherine McInnis, and Keith Nelson. The partners saw an opportunity to provide an integrated, patient-centric health service that allows individuals to access stand-alone services and coordinated services in one setting by a group of like-minded practitioners.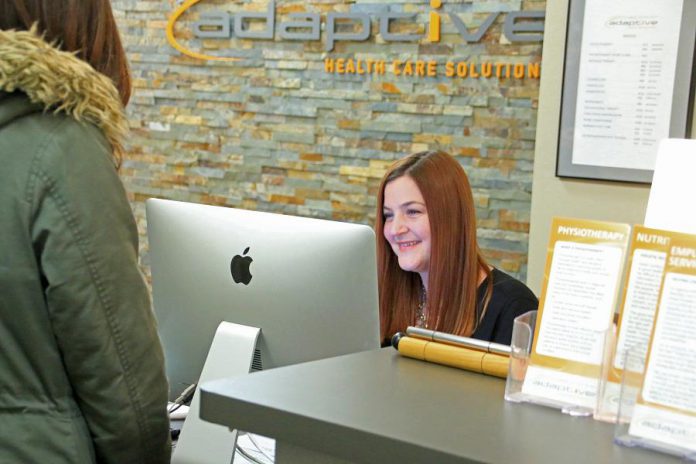 With a 3,000 square foot facility, Adaptive boasts rooms for family medicine and rehabilitation, individual interviews or group sessions, four treatment rooms for various sorts of hands-on therapies, an open-concept gym that has two physiotherapy spaces, and a welcoming reception area. Most rooms are flooded with natural light. There is ample free parking at the clinic and the building is fully accessible.
Clinic practitioners share a purpose and understanding of each other's capabilities and scope, which inspires and fosters collaboration, says Katherine McInnis, Adaptive Health's Clinical Social Worker and Director of Operations.
"We take a full-team approach to care, and this is to ensure that you receive services that are tailored to meet your specific needs and goals," McInnis says. "Care can be very fragmented for many people, but here we have everything in one place."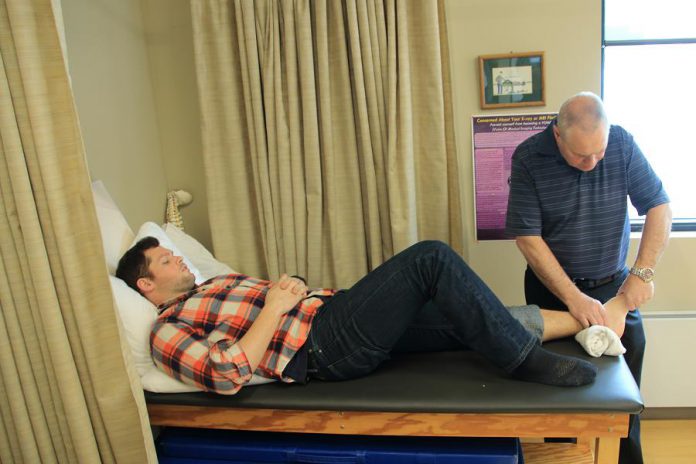 All under one roof, patients have access to a social worker, physiotherapists, massage therapists, a kinesiologist, and a foot care nurse. And if a person comes in with an interest in pursuing naturopathic care on top of the more traditional therapies, there is also a naturopathic doctor on site.
McInnis explains one of the benefits of Adaptive Health is that therapists believe in treating the "why" behind the "what" instead of prescribing ongoing treatments. This means that they try to find the reason for any discomfort, pain or concern before deciding on a treatment method.
"Traditionally, there was no emphasis on lifestyle changes to keep patients healthy; instead the focus was on treating patients once they were ill. We're not about fixing what isn't broken."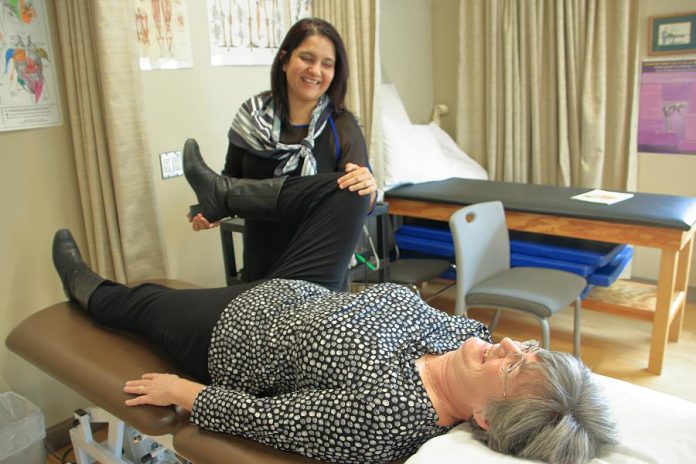 Consider a patient who is seeking counselling for a trauma, explains McInnis. During the course of therapy, the patient may bring to light that they are also suffering from back pain as a result of physical stress or a former injury, or maybe they are dealing with something that is hormone related.
McInnis says in a scenario such as this, she could most likely recommend one of the other clinic practitioners, for example the physiotherapist or naturopathic doctor, to provide interdisciplinary care in a coordinated manner. It would also relieve stress and inconvenience for patients.
Adaptive is tailored to serve three referral sources: self-referred and doctor-referred patients, insurance company referrals, and employer referrals.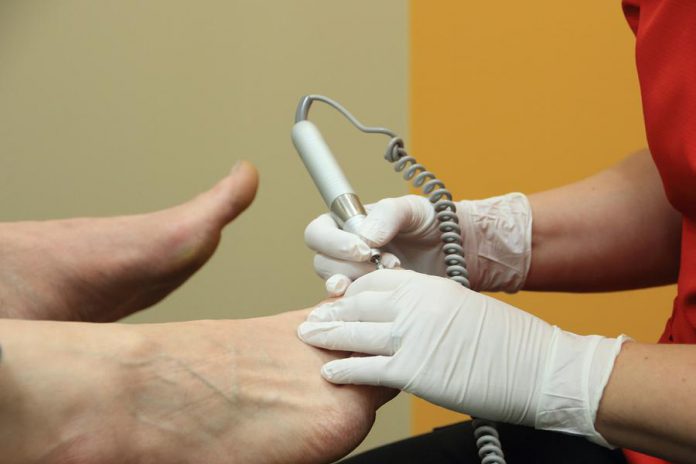 The self-referred and doctor-referred patient is someone who accesses a service that they feel is in their best interest and who is in complete control of their care.
"They will want to make sure the treatment is a good fit for them and meets their needs," says McInnis. "They are in the driver's seat 100 per cent."
There is a common misconception in small cities that you have to travel to larger urban centres to receive the types of services that Adaptive Health offers to individuals, employers, and insurance companies. Since this suite of services often requires several visits to practitioners to address the health concern, it was quite inconvenient to clients.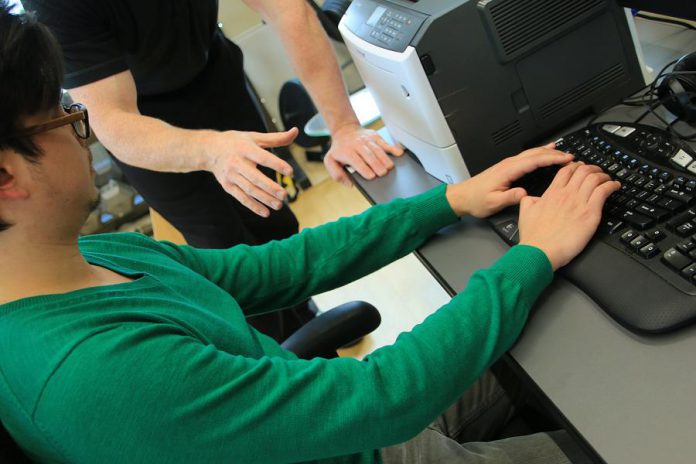 Adaptive is making it easier and more convenient for the residents of the greater Peterborough area to access services without having to travel to Toronto, Kingston or Ottawa.
"People want to take ownership of their health," McInnis says. "Our whole-person approach honours the growing awareness that attention to the mind and body have a vital place in healing and preventing an injury or illness from recurring. Both are equally important for people."
To inquire about services offered by Adaptive Health Care Solutions, call 705-874-1221 or visit www.adaptivehealth.ca for more information.