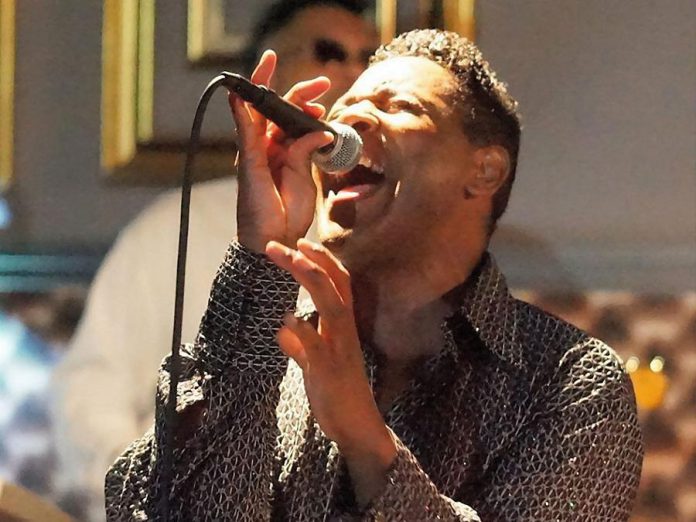 Singer Grady Harrell will take a break from his Las Vegas show to be the special guest performer at 'Motown Soul', a tribute to the sound that changed America, at Showplace Performance Centre on Monday, March 26th at 7 p.m.
Presented by Paquette Productions, 'Motown Soul' also highlights the vocal talents of Canada's own The Tonettes — Cathy Borges, Marlene O'Neill, and Amoy Lev — backed by The Rockin' Royals Showband.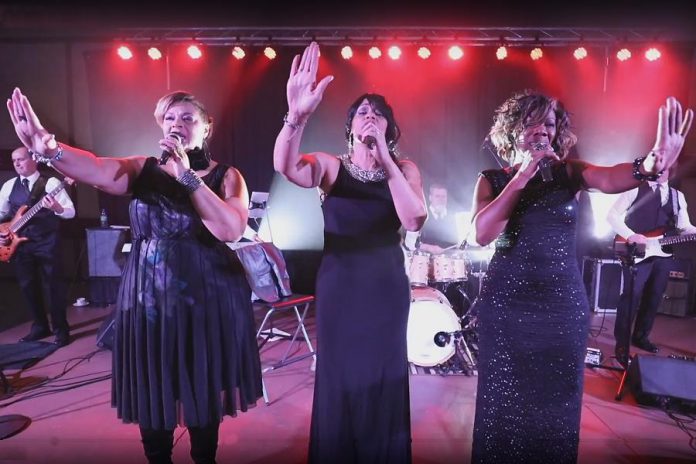 Everyone is familiar with the Motown sound, a style of soul-pop music named after Motown Records, the driving force behind some of the biggest names in American music, including Diana Ross & the Supremes, Smokey Robinson & the Miracles, Stevie Wonder, The Temptations, The Four Tops, Marvin Gaye, Michael Jackson & The Jackson 5, The Marvelettes, Martha Reeves and the Vandellas, Gladys Knight & the Pips, and Lionel Richie & The Commodores.
Motown Records was founded in Detroit, Michigan in 1959 by Berry Gordy Jr., who got his start as a songwriter for local Detroit acts such as Jackie Wilson and the Matadors.
Although he had success as a songwriter (he wrote Jackie Wilson's hit single "Lonely Teardrops"), Gordy realized the more lucrative end of the music business was in producing records and owning the publishing, so he launched Motown Records. No other record company in history has exerted such an enormous influence on both the style and substance of popular music and culture.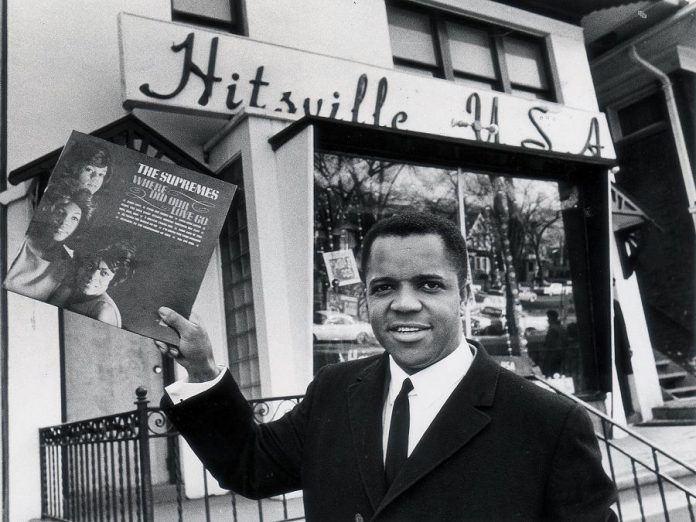 At 'Motown Soul', The Tonettes and Harrell will be performing some of the biggest hits of Motown artists, including "Ooh Baby Baby" (Smokey Robinson), "Lonely Teardrops" (Jackie Wilson), "I'll Be There" (Jackson 5), "My Girl" (The Temptations), "Heatwave" (Martha and the Vandellas), "Be My Baby" (Ronettes), "Natural Woman" (Aretha Franklin), and "You Can't Hurry Love" (Supremes).
Harrell, a native of Los Angeles, was born into a musical family and taught himself to sing at the age of nine, inspired by his role model Smokey Robinson. He formed his first group when he was only 12 years old, and went on to record three solo albums. He has toured and recorded with artists such as James Ingram, Patti LaBelle, the Dazz Band, and Vesta Williams. He has appeared many times on the classic music-dance American music-dance television program Soul Train, which originally ran from 1971 to 2006.
In 1992, Jermaine Jackson personally chose Harrell to play Jackie Wilson (an inspiration for the young Michael Jackson) in the acclaimed ABC miniseries The Jacksons: An American Dream. Currently, Harrell is one of the star performers in 'Solid Gold Soul – the Magic of Motown' at Bally's Casino in Las Vegas, where he performs as Wilson.
Singers Cathy Borges, Marlene O'Neill, and Amoy Lev — who perform together at The Tonettes — are a vocal powerhouse trio with their roots in singing church gospel music. Individually, each singer has decades of experience working with live bands, backing tracks, studio sessions, and more.
Toronto-born Marlene O'Neill, who began singing at the age of five and grew up on stage singing with her mother and brother as The Elliott Family, is one of the premier southern/inspirational vocalists in Canadian Christian music.
VIDEO: Motown Soul Promo

Amoy Lev, who began singing at the age of six, went on to became the director, vocal arranger, and lead vocalist for the Youth Outreach Mass Choir, whose debut album was nominated for a Juno Award in 1988.
Since then, Lev has appeared on the Canadian Country Music Awards, the Juno Awards, the Rita McNeil Show, and more, and has performed with musicians such as Celine Dion, Michael Bolton, and Olivia Newton John.
Collectively, The Tonettes bring together their knowledge of the vocal craft and put everything they have into each performance, leading fans to say they have "the voices of angels."
Tickets for 'Motown Soul' are $39 to $49 and available at the Showplace box office (290 George St. N., Peterborough, 705-742-7469) or online at www.showplace.org.
VIDEO: Grady Harrell as Jackie Wilson in Solid Gold Soul in Las Vegas