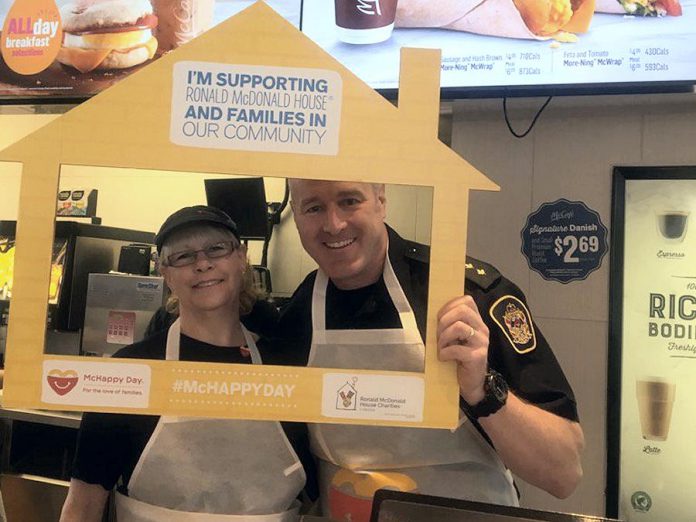 Mark Mitchell will be the new Chief of Police of the City of Kawartha Lakes Police Service (KLPS), effective August 2018.
"Inspector Mitchell has very strong management skills and an exceptional proven leadership style", says Police Services Boad Chair Don Thomas in a media release today (March 19).
"This is the first time in about 60 years that the Chief of Police has been hired from within the Police Service."
Mitchell takes over the position from John Hagarty, who announced his retirement in September 2017 after serving as KLPS Chief for almost 12 years.
Mitchell began his policing career with the Peel Regional Police in 1988 and joined KLPS in 1990, where he has served as an Inspector for the past 10 years while being very active in the community.
In 2009, Mitchell took a leave of absence for a year to serve with the RCMP International Peace Operations Branch, where he helped soldiers train police officers in Afghanistan to fight terrorists. In 2001, he was awarded the South-West Asia Service Medal for his participation in the effort.
He has also received the Police Exemplary Service Medal and the Queen Elizabeth II Diamond Jubilee medal.
"This is great news for the whole community," says Kawartha Lakes Mayor Andy Letham, who is also a member of the police services board. "I don't believe a country-wide search would have landed a more qualified candidate than Inspector Mitchell. We are luck to have him."