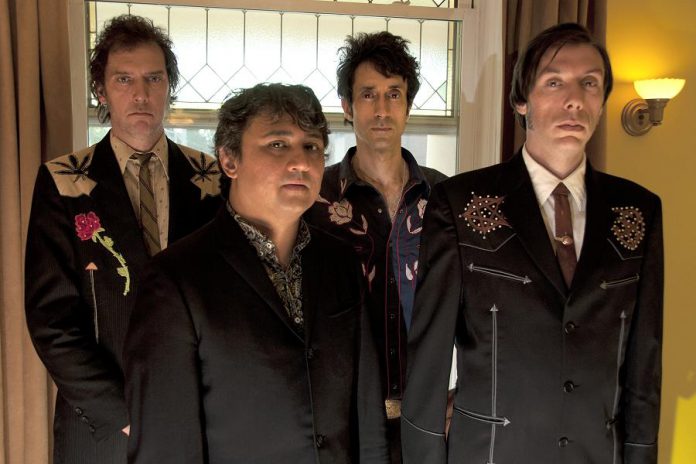 A group of Indigenous and non-Indigenous performers are coming together on Friday, May 11th at 7 p.m. at the Market Hall Performing Arts Centre in Nogojiwanong/Peterborough.
Presented by Journey Magazine Ptbo, the Gord Downie & Chanie Wenjack Fund Benefit Concert will raise money to support reconciliation between Indigenous and non-Indigenous peoples.
The show will be emceed by award-winning Ojibway playwright and author Drew Hayden Taylor from Curve Lake Nation, who will also perform. Other Indigenous performers include hoop dancer Crystal "Beany" John, the Wshkiigomang Women's Hand Drum Group from Curve Lake First Nation, and spoken word artist Keara Lightning.
In addition to headliners The Sadies, non-Indigenous performers include Peterborough folk duo Mayhemingways (who recently opened for The Sadies) and the Thomas A. Stewart Secondary School Jazz and Combo Bands.
Tickets for the event are $40 for cabaret table seating or $25 for general admission, and are available now in person at the Market Hall box office, by phone at 705-749-1146, or online at markethall.org.
All proceeds from the concert will go to the Gord Downie & Chanie Wenjack Fund, which supports awareness, education, and acts of reconciliation between the First Peoples and the settlers of Turtle Island/Canada.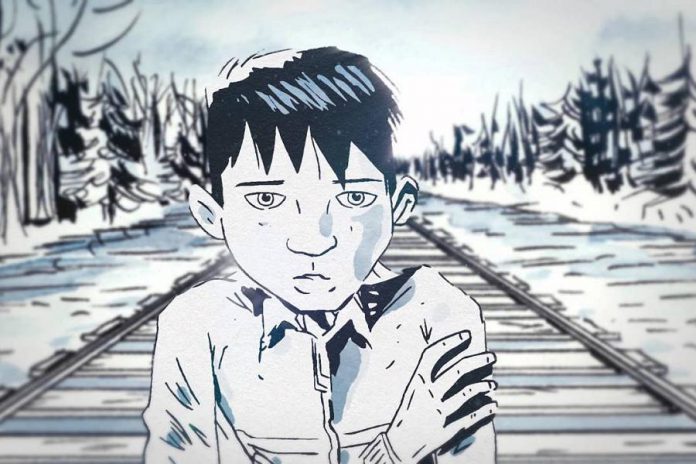 The fund, which was established about a year before Gord Downie's death from brain cancer in 2017, arose two years after The Tragically Hip front man created The Secret Path, a personal project to tell the story of Chanie Wenjack through an music album, graphic novel, and documentary.
Gord was inspired to develop The Secret Path after learning about Chanie, a 12-year-old Anishinaabe boy who died from exposure on October 22, 1966, after escaping his forced confinement at Cecilia Jeffrey Indian Residential School near Kenora and attempting to walk the almost 600 kilometres back to his family home on the Marten Falls First Nation in Manitoba.
The Wenjack Theatre and the Chanie Wenjack School for Indigenous Studies at Trent University in Peterborough are both named in honour of Chanie.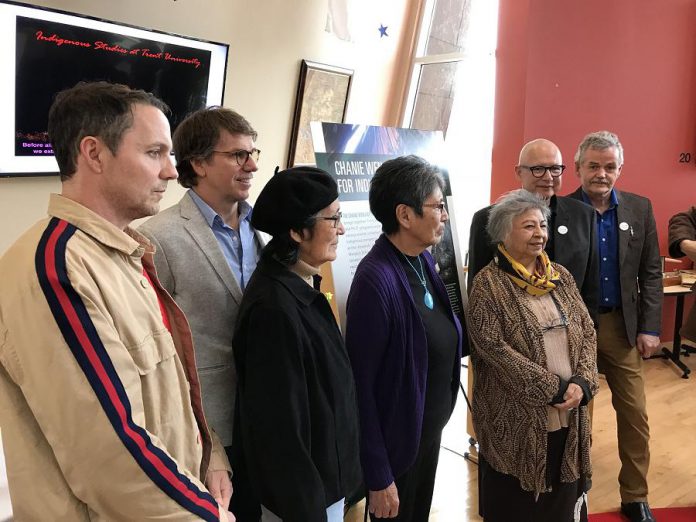 The May 11th benefit concert will be an illustration of community reconciliation in Nogojiwanong/Peterborough.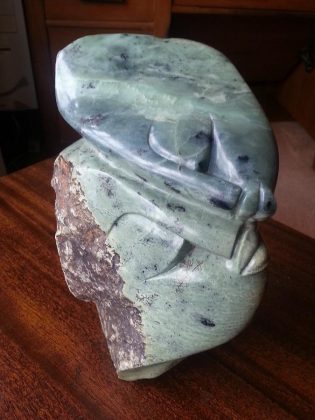 Before the show begins, there will be a silent auction from 6 to 7 p.m. and again during the intermission.
Some of the items donated so far include a hand-carved stone sculpture by Zimbabwean artist Simon Chidharara from Zim Art, an acoustic guitar from Long & McQuade, Not Forgotten Scarves from Pam Hart, a season pass to Public Energy, a bracelet from HiHo Silver, a private behind-the-scenes tour for up to 10 people from The Canadian Canoe Musuem, and various gift certificates.
To introduce the event, Shirley Williams (a member of the Bird Clan of the Ojibway and Odawa First Nations of Canada and Professor Emeritus of the Chanie Wenjack School for Indigenous Studies at Trent University) and Anne Taylor (Cultural Archivist at Curve Lake First Nation) will offer a welcoming prayer and land acknowledgement.
Mike Downie — Gord's brother, co-producer of The Secret Path, and co-founder of the Gord Downie & Chanie Wenjack Fund — may also be speaking at the benefit, although his attendance is still to be confirmed.
The highlight of the evening for some will be a performance by rock and alt-country band The Sadies, based out of Toronto.
Called "Canada's greatest living rock band", The Sadies consists of brothers Dallas Good and Travis Good (who lives in Hastings west of Campbellford) on guitars, mandolin, and lead vocals, along with Sean Dean on upright bass and Mike Belitsky on drums.
The Sadies have a special connection with the late Gord Downie, having toured with The Tragically Hip and then collaborating musically with Gord on a special project.
"The Sadies have toured with The Hip probably more than any other band," Gord once said in an interview. "I got to know them pretty well and loved their sets."
After supporting The Hip during its 2007 World Container tour, The Sadies were invited to perform on the now-defunct CBC Radio concert series Fuse, which promoted creative collaborations between different artists.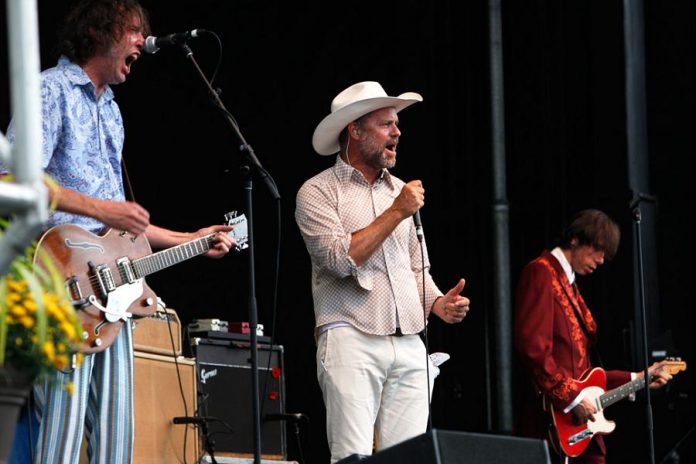 The Sadies suggested a collaboration with Gord, and that eventually led to the 2014 album Gord Downie, The Sadies, and the Conquering Sun, for which Gord wrote the lyrics and The Sadies the music.
The Sadies were hoping to collaborate again with Gord after the May 2016 announcement of his diagnosis of glioblastoma, a type of brain cancer, but Gord died on October 17, 2017.
VIDEO: "Another Season Again" – The Sadies

VIDEO: "Crater" – Gord Downie, The Sadies, And The Conquering Sun

The Gord Downie & Chanie Wenjack Fund Benefit Concert is presented by Journey Magazine Ptbo and has been endorsed by the Kawartha Truth & Reconciliation Support Group.
Event sponsors include Brant Basics, CHEX Peterborough, Community Race Relations Committee of Peterborough, City of Peterborough, County of Peterborough, Curve Lake First Nation, Fresh Radio 100.5, kawarthaNOW.com, Kawartha Pine Ridge District School Board, KPR Elementary Teachers' Federation of Ontario, Leon's Peterborough, Patrick McAuley of Bowes & Cocks, Peterborough Victoria Northumberland and Clarington Catholic District School Board, PTBOCanada, Congregation of the Sisters of St. Joseph in Canada, Trent University Faculty Association, and The Wolf 101.5 FM.
For more information and to sponsor the event, email Melodie McCullough at melodie.mccullough@gmail.com or Sue Nelson at suzannahgreenbean@gmail.com.
To donate to the silent auction, email Sheila Howlett at showlett3@cogeco.ca.
About the Performers
Drew Hayden Taylor
Drew Hayden Taylor is one of Canada's leading Indigenous playwrights, authors, and humorists. For more than 20 years, he has written about the world from an Indigenous perspective. His award-winning plays have been produced in Canada, the United States, and Europe.
His 2010 novel Motorcycles and Sweetgrass was shortlisted for the Governor General's Award for Fiction, and his latest fiction work is a science-fiction collection called Take Us to Your Chief and Other Stories. He has also written numerous scripts for television series, including The Beachcombers, North of 60, and Mixed Blessings. Drew's latest play, Cottagers and Indians, is based on a years-long dispute between cottage owners on Pigeon Lake and James Whetung, an Anishinaabe from Curve Lake First Nation, who has been planting and harvesting wild rice in Pigeon Legion and surrounding lakes. Drew also recently directed the documentary Searching for Winnetou, which explores the century-old German fascination with native North Americans including a mythical Apache warrior named Winnetou.
Beany John
Crystal "Beany" John is Taino and Cree from Kehewin in Alberta. A champion hoop dancer and grass dancer (she is only one of two women in Canada given permission to be part of the Grass Dance Society), she has been teaching hoop dance to youth in Alberta and Ontario since 2004. She has taught at the Centre for Indigenous Theatre, Anishnabe Health Youth program, Trent University, Toronto Native Canadian Centre youth program, Native Child and Family Services and the Kehewin First Nation.
Beany's mix of hoop dance and hip hop has been called "dynamic" and "exciting." Her contemporary style is one-of-a-kind and she has a following of young Indigenous people throughout Canada and the United States.
Keara Lightning
Spoken word artist Keara Lightning is a nehiyaw iskwew from Samson Cree Nation and a queer femme poet. She's been writing poetry her whole life and recently started reading her poems in public.
Keara grew up in small-town Ontario and currently lives in Nogojiwanong, where she is studying Indigenous Environmental Studies at Trent University. She likes plants, making teas, and cooking for people.
Wshkiigomaang Hand Drum Singers
Lead singer Janet McCue and Mary Alice Taylor are original members of the Wshkiigomaang Hand Drum Singers from Curve Lake First Nation. Janet is a long-time leader and advocate who dedicates her time to raising awareness for social justice, empowering the aboriginal community, providing education to local schools and museums, and supporting those marginalized by poverty. She has performed locally and internationally, sharing her music which has been described as hauntingly beautiful and heart-moving. Alice is a retired native language teacher at the Curve Lake First Nation day care.
The Wshkiigomaang Hand Drum Singers has performed for Prince Andrew at the Canadian Canoe Museum, the Peterborough Dandelion Festival, Juno Beach in France, and at many other events.
Mayhemingways
Mayhemingways consists of Benj Rowland (lead vocals accordion, guitar, banjo, bass pedals, lead vocals) and Josh Fewings (drums, harmony vocals) and is acclaimed for mixing traditional genres like folk, country, Celtic, bluegrass and more to create their own unique sound.
In 2013, the duo released their first EP engineered by James McKenty (Blue Rodeo, Cuff The Duke, The Weber Brothers) and followed it up with a full-length album Hunter St Blues. After completing a tour last year with Canadian rocker Joel Plaskett and his father Bill for their Solidarity album, the duo released their second full-length record, Skip Land, this year.
TASS Jazz and Junior Combo Bands
The Thomas A. Stewart Secondary School Jazz and Junior Combo bands are two award-winning bands consisting of talented high school students under the direction of Vince Abrahamse.