Peterborough photographer Heather Doughty always wanted to do a portrait project, so last month when she found herself thinking about how many remarkable women there were in the Peterborough area, she decided to take her spark of an idea and blow it up into an inspirational movement.
"Inspire: The Women's Portrait Project" is just getting off the ground and Doughty has a lot of work to do in the year ahead — because she's not just taking a few photos, she has decided to create a dynamic, introspective experience for at least 52 local women.
Doughty is accepting nominations at inspirethewomensportraitproject.com of women in the Peterborough community who inspire, support, uplift, and empower others. There are 15 different categories to choose from and every woman who is nominated will be asked to nominate two other women so that the project can grow organically.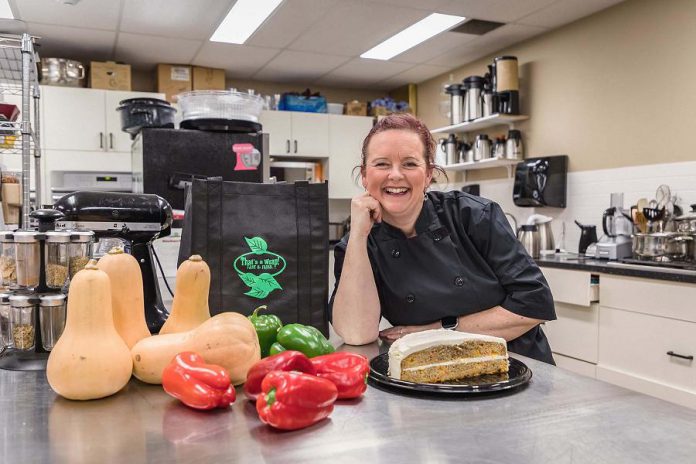 The women who are nominated meet with Doughty and make-up artist Selena Wilson. They spend an hour or so shooting portraits in a location selected by the nominee and then three final photos are selected.
Two of the photos are shared immediately on the project website and on social media. The third portrait is top secret and will be revealed at the project's grand finale gala on March 8th, 2019 — which just happens to be International Women's Day.
The portrait project goes deeper than just the visual representation of these inspiring women, because each project participant has to submit a bio and choose three words that describe who they are and what they do in their communities.
"This is turning into a full experience," Doughty says. "I go and I meet these women and they tell me their stories. It's an interesting experience to see them coming up with all these cool ideas about who they are and what they mean to other women."
Not only do the nominees get to see themselves through the lens of a camera, but many are asking for their three words on social media — leading to really insightful dialogue and moments of introspection.
"The project is really coming alive," Doughty says. "There is such a connection. The women are so happy to be nominated and when they start telling their stories so much emotion comes out and this is what I'm capturing."
Doughty says that many of the women have been surprised by the project feedback and they're starting to see things in themselves that they might not have really connected with previously.
Many of these women are not in the news or not well known, so the nominations are having a big impact.
"It's like we're pulling these women out and saying that they are inspiring others and supporting others," Doughty laughs. "We're bringing these women out from the shadows and it's so joyful."
While the scale and scope of the project are something new for Doughty, photography has always been a part of her life. She fell in love with it as a child and she's been shooting professionally for 10 years now. She says she feels such power every time she picks up her camera.
"That once click captures a moment forever and it's amazing," she explains.
Now, combining her art with the storytelling components of the project, Doughty is looking forward to watching Inspire grow over the months to come.
"The three words are so important," she says. "The three words are where the walls come down and everyone wants to tell the stories behind those three words."
And that's likely what the project's legacy will be. A legacy of helping women recognize the power of their actions, the impacts they have made in their communities, and capturing the look on their faces at that precise moment when they stand before the camera to own their success.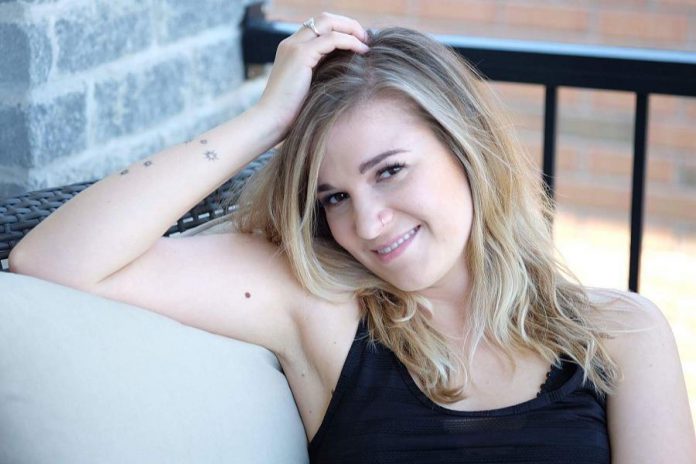 You can find our more about the Inspire: The Women's Portrait Project at inspirethewomensportraitproject.com. Photos are being shared on the project's Facebook and Instagram channels.
As well as nominating women at the project's website (there's no specific deadline), you can also nominate a local women's charity that will be given a fund-raising opportunity, through a percentage of ticket sales and individual donations, at the project's gala celebration in March 2019. Nominations for charities are open until August 1, 2018.