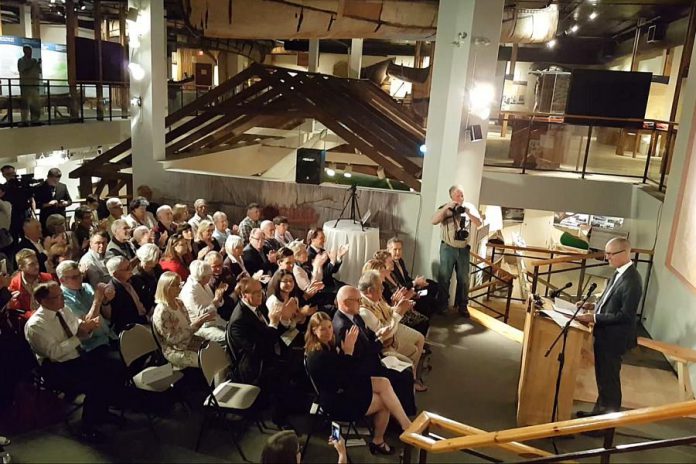 Go big or go home.
To the great benefit of The Canadian Canoe Museum's plan to relocate to a new state-of-the-art home in the shadow of the Peterborough Liftlock, the W. Garfield Weston Foundation has gone bigger — much bigger — than anyone could have imagined.
On Wednesday (May 16) at the museum's current location on Monaghan Road, foundation director Garfield Mitchell announced a gift of $7.5 million to the project's capital campaign. According to those in the know, that sum represents the largest ever one-time private gift to a charitable organization based in Peterborough city or county.
"Our family and its foundation has had a long and proud association with the canoe museum, stretching back to the 1990s when my aunt Hilary Weston, then Ontario's lieutenant-governor, opened the museum's Natural Heritage Centre," said Mitchell.
VIDEO: W. Garfield Weston Foundation announces $7.5 million gift to The Canadian Canoe Museum

"Over the last two decades, all of us have seen this organization go from strength to strength, from assembling and preserving one of the world's great heritage canoe collections to impressing itself on the minds of Canadians as an iconic national institution."
He added the "inspiring vision" for the museum's future "moved" his family to make the leadership gift to help with the construction of, and educational programming at, the new museum.
"All of you who have worked so hard on behalf of this institution deserve no less," said Mitchell.
Later, Mitchell pointed to "unifying symbolism" of the canoe as a major factor in the museum garnering the foundation's support.
"But it's also about the community here," he added.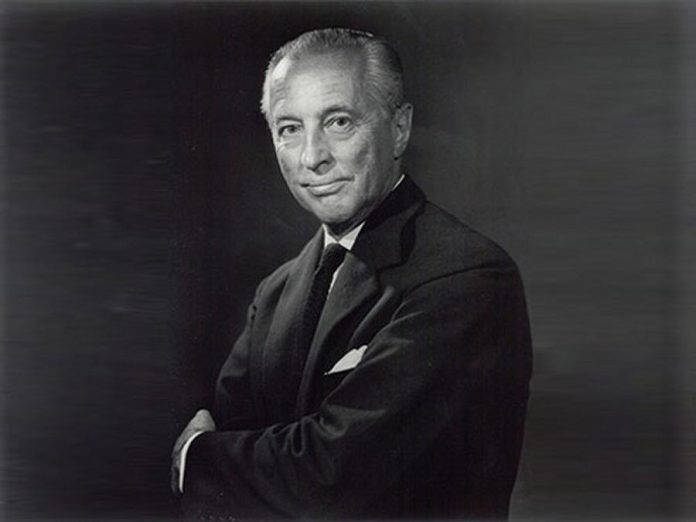 "Right from the beginning, we saw a huge level of volunteer support for what in those days was a very young and small organization. But we always had faith that with the right support and resources, something phenomenal would come of it and it already has. Now there's going to be something even more phenomenal birthed out of this."
"We found in our giving through the foundation that it really pays to look at the level of volunteer and community support for projects. It's not just about money. It's about people and their belief in, and commitment to, projects."
Asked how it feels to stand before a crowd and hand over $7.5 million, Mitchell said, "It's very cool … I don't do it every day. But we're not taking a big risk. It's money well spent."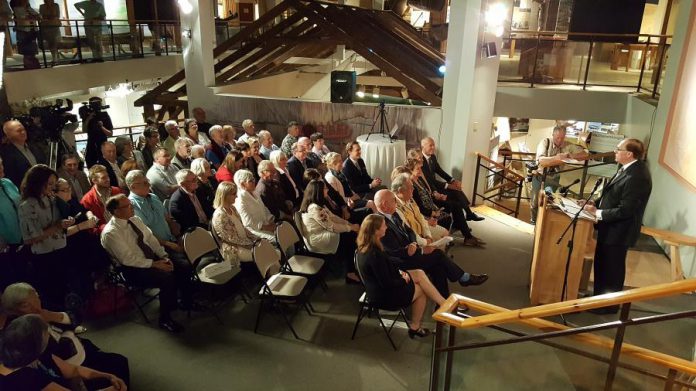 Following his announcement, Mitchell was bestowed a framed key to the city by Mayor Daryl Bennett — a rare presentation in itself.
While many wore smiles on this day, campaign chair Bill Morris showed remarkable composure. He's excited, no question, but he's also cognizant of the fact there's much to be done yet before work begins on the site in early 2019.
"We've been across the country, from coast to coast to coast … there are many Canadians who have a history with the museum," noted Morris.
"Sometimes it takes awhile to warm them up to a project like this but we've had strong commitments from all levels of government, and now this lead gift which really adds more credibility, so we're really optimistic of what could happen over the next six months."
Morris said in the first quarter of next year, it's anticipated the $65 million campaign will be close to 90 per cent achieved, adding, "As time goes on, we'll be making other announcements."
Early on, the campaign enjoyed a momentum aided by contributions from four levels of government.
In February 2017, Peterborough-Kawartha MP Maryam Monsef announced the project is receiving $1,410,672 from the federal government's Canada Cultural Spaces Fund. That money was earmarked to cover the cost of architectural and engineering plans.
Then, in late May 2017, Peterborough MPP Jeff Leal brought word that the Province will provide $9 million for the project
That was followed in December by a commitment of $4 million over eight years from the City of Peterborough and, this past March, $500,000 over eight years from the County of Peterborough.
In 2019, a public appeal campaign will be launched, said Morris.
The decision to explore relocating the museum to an on-water location in Peterborough was made at a board strategic planning retreat in 2007. Subsequent strategic planning sessions led to the articulation and expansion of two-long term objectives for the organization: build a strong and sustainable organization, and work toward re-situating, re-developing and re-inventing the museum as a national canoeing hub and a marquee tourist draw on a new site on the water in or near downtown Peterborough.
That call to action was written into a strategic plan titled Onto The National Stage, first published in 2010.
To be located on the Trent-Severn Waterway's west bank just south of the Peterborough Lift Lock on Parks Canada property, the new museum is scheduled to open in spring 2022.
The project's design architect is heneghan peng architects based in Dublin, Ireland. That firm, which is now working in partnership with architect of record Kearns Mancini Architects and landscape designer Phil Collins of Foggy River Farm, was awarded the design contract following a request for proposals which saw close to 100 applicants reviewed by a selection committee led by former longtime Globe & Mail architectural critic Lisa Rochon.
The new museum will be comprised of three main components: a 17,000 square foot exhibition gallery, a restaurant/café and a gift shop plus a 250-seat multi-purpose room.
At the museum's current location, just 20 per cent of its 600-plus paddled watercraft are on display at any one time due to space restrictions. The new building will have a 20,000 square foot storage space that will be accessible to an estimated 50,000 to 60,000 visitors annually – double the museum's current attendance.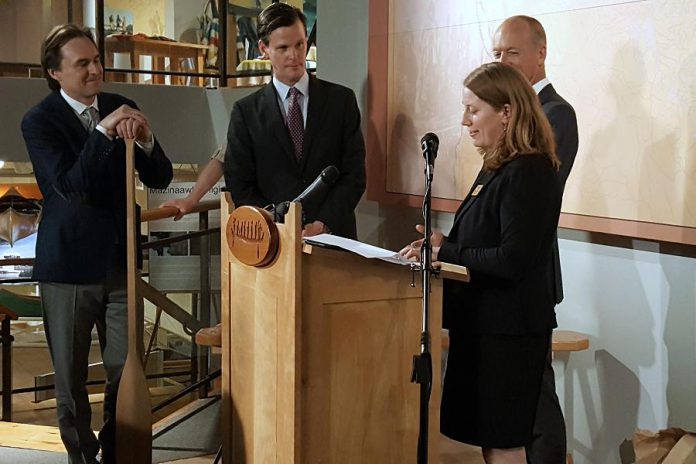 Opened July 1, 1997, The Canadian Canoe Museum's birth can be traced back earlier to when a committed group of paddlers and historians welcomed the Canadian Canoe Museum collection to Peterborough from Camp Kandalore in the early 1990s.
The initial plan was to locate the museum on Little Lake beside Beavermead Park on property owned by the City of Peterborough. However, before that property could be developed, Outboard Marine Corporation (OMC), which was closing its Peterborough operation, offered to sell its office and factory space on Monaghan Road for $1. The existing buildings and infrastructure made OMC the best site option at the time.
To learn more about the new museum project, visit canoemuseum.ca/museum-on-the-move/.