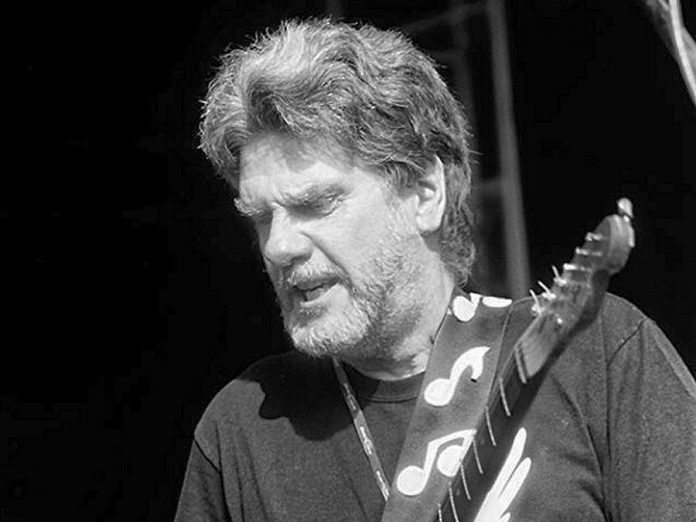 Veteran musician Brian "Buzz" Thompson of Peterborough has died at the age of 68.
According to Buzz's cousin Mark Beatty, Buzz died at Toronto General Hospital yesterday (July 6) after being treated for a heart attack and a stroke he suffered in Peterborough in late June.
Buzz was originally being treated at Peterborough Regional Health Centre (PRHC) but was transferred to Toronto General for specialized treatment. His treatment was not going well and he was expected to be transferred back to PRHC this week. He passed away before the transfer could take place.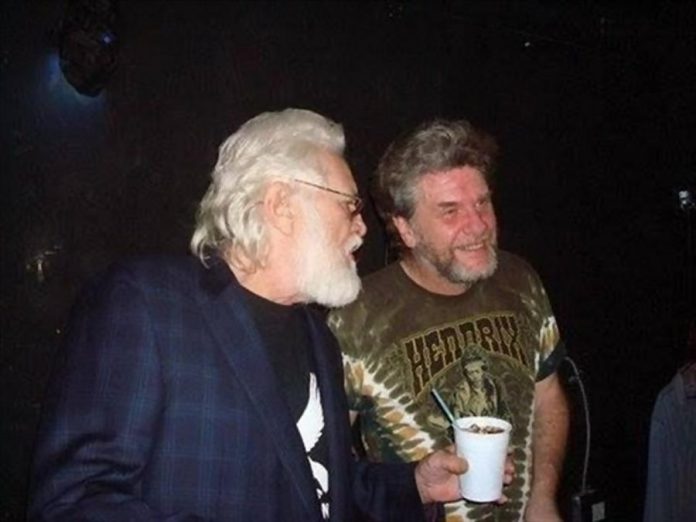 Affectionately referred to as "Mr. Soul", Buzz was a veteran Peterborough soul singer, guitarist, and harmonica player who was much loved and respected in the local music scene.
He was a founding member of The Hangmen in the 1960s, was a long-time guitarist and vocalist for Ronnie Hawkins and The Hawks. While playing in Hawkins' band along with Brent Bailey, he appeared on the Conan O'Brien Show, the Mike Bullard Show, and the Rita MacNeil Show.
Buzz's friend Theresa Mackenzie posted on Facebook a quote by Buzz from the 2013 book A Portrait of Blues in Canada – a Photographic Documentary by Randy MacNeil and Francine Aubrey (the feature photo of Buzz for this story was taken by MacNeil).
"I've made sacrifices — two marriages, and a life of poverty," Buzz says. "Travelling around putting my life in danger many times. Actually, after I started playing with Ronnie Hawkins & The Hawks, things started getting better. I've been playing with Ronnie now for 20 years. I have been treated much better since then."
Buzz had also recorded and played with some of the big names in the music business, including members of The Band, Jerry Lee Lewis, Carl Perkins, Lonnie Mack, John Sebastian, George Olliver, The Stampeders, Kris Kristofferson, Jeff Healey, and more.
An inductee of Peterborough's Pathway of Fame, Buzz was known for performing locally in The Rocket Revue and Max Mouse & The Gorillas.
Buzz had been suffering from ill health for years. In the summer of 2015, he experienced a series of mini strokes. That fall, local musicans banded together to hold a benefit "Because It's Buzz", which featured performances by The Hawks, Jimmy Bowskill & The Barnburners, Rick Fines with Roly Platt, The Weber Brothers, Rocket Revue featuring Jane Archer and Jerome Godboo, Beau Dixon, Al Black and the Steady Band, Shea and Brent Bailey, Jerome Levon Avis, Dave Mowat, and many more.
Tributes to Buzz have been flooding social media following the news of his passing, from friends and musicians like JP Hovercraft, Gailie Young, Al Black, Ryan Weber, Kim Doolittle, Shea Bailey, Gene Hardy, Amanda Robb, and many more.
VIDEO: "Find Out For Yourself" – Buzz Thompson

VIDEO: Buzz Thompson playing with The Hawk on The Rita McNeil Show

VIDEO: "Cut Me Up" – Buzz Thompson & The Downtown Sound (1990)