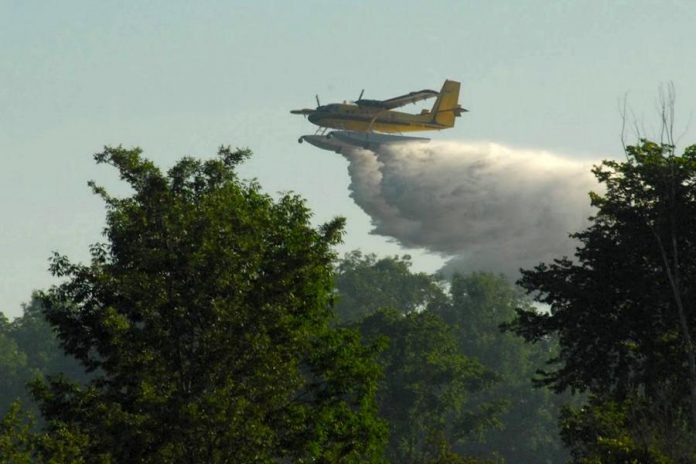 Kawartha Lakes resident Dean Nighswander shared these photos he took of a water bomber collecting water from Balsam Lake on Saturday (July 7) to help fight a nearby brush fire.
The De Havilland DHC-6-300 Twin Otter is one of six operated by the Ontario Ministry of Natural Resources and Forestry for firefighting operations (in total, the ministry has a fleet of 16 fixed-wing and rotary aircraft).
The 12-hectare (30-acre) brush fire was located southwest of Balsam Lake on Fenel Road north of Glenarm.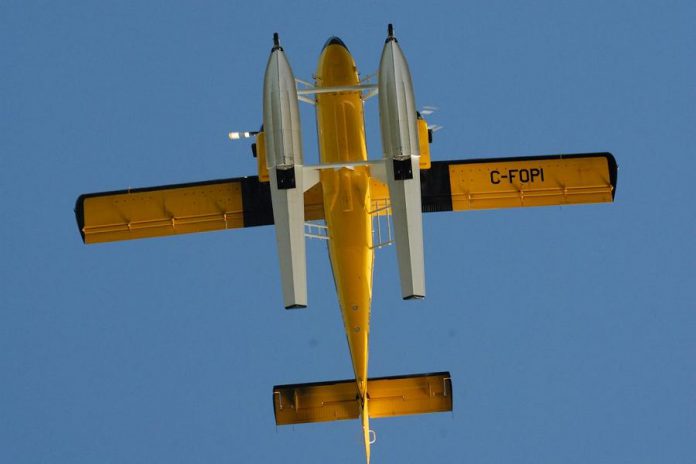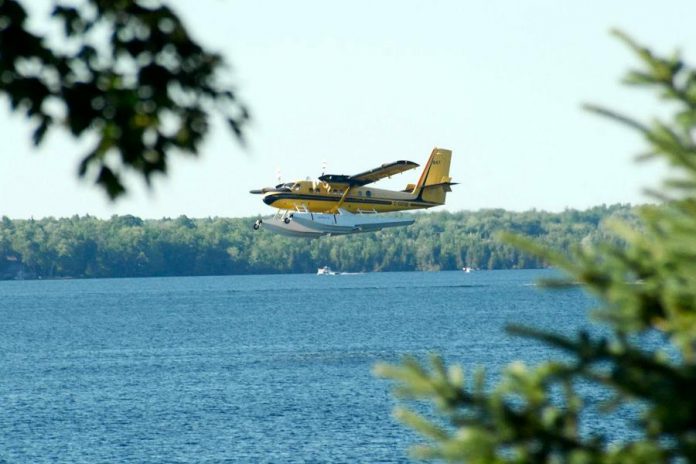 With crews from the Kawartha Lakes Fire Rescue Service battling the fire on the ground, the water bomber assisted with the containment efforts.
Many people don't realize that water bombers are not used to actually extinguish fires — that's the work of ground crews. Instead, the water bombers are used to "knock down" hot spots to help prevent fires from spreading and to cool down the environment so ground crews can work safely.
To fill their holding tanks, the water bombers land on a nearby water source and skim along the surface for around 600 metres (2,000 feet). During the landing, probes located on the bottom of the floats are extended to scoop up the water into the holding tanks, which takes between 10 and 30 seconds. The water bomber then lifts off to drop their load either directly or around the fire, depending on the size of the fire, returning as quickly as possible to the water source to collect another load.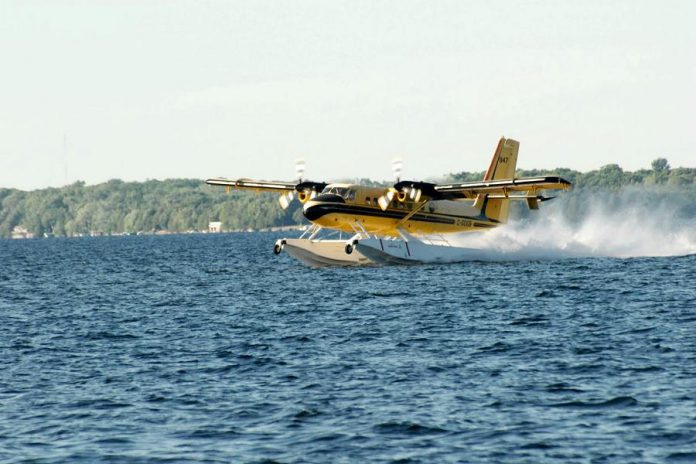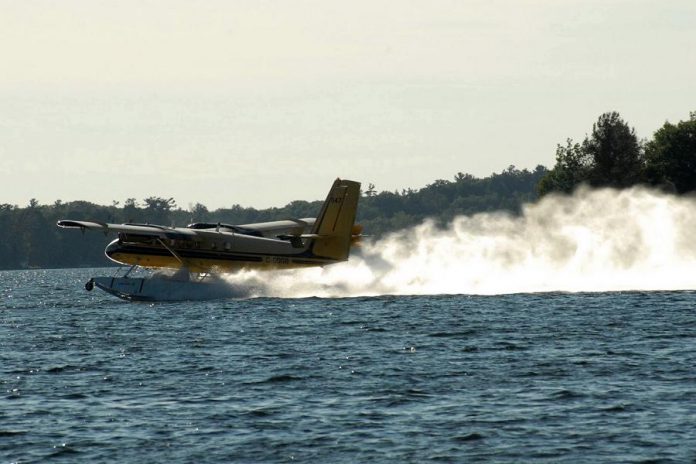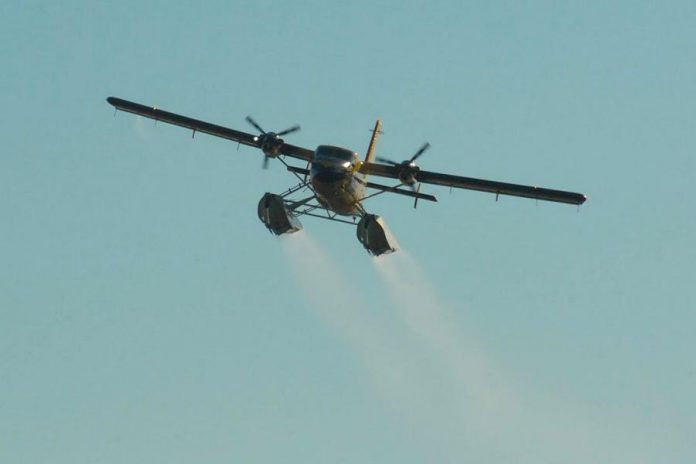 The Glenarm brush fire is one of three fires in the City of Kawartha Lakes this past week.
On Tuesday, a lightning strike started a 12-hectare forest fire in Trent Lakes township, near Udra Lake west of County Road 507 and Catchacoma, about 20 kilometres north of Buckhorn.
Later in the week, crews were battling a fire in Carden near Dalrymple, about 45 kilometres (28 miles) northwest of Lindsay. Some nearby residents were asked to evacuate their homes.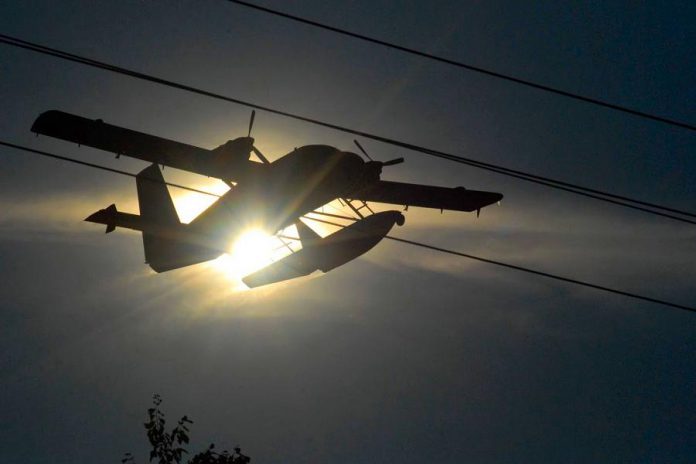 Correction: An earlier version of this story incorrectly stated the Ministry of Natural Resources and Forestry owns a fleet of around 100 fixed wing and rotary aircraft. The actual number is 16.