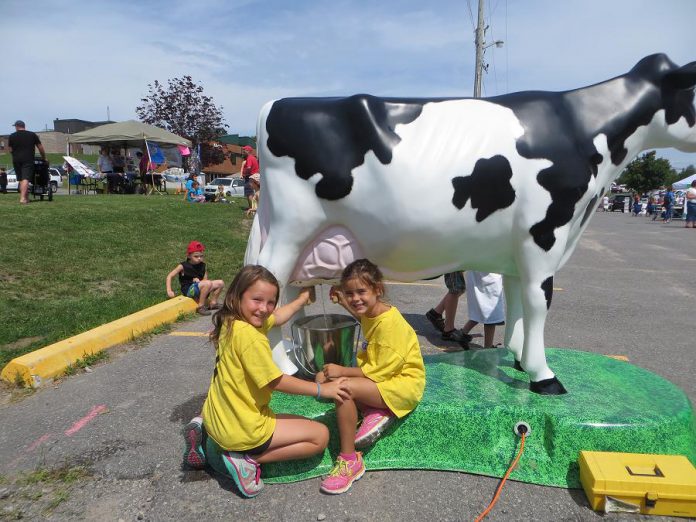 ---
The Chamber is hiring an Engagement Coordinator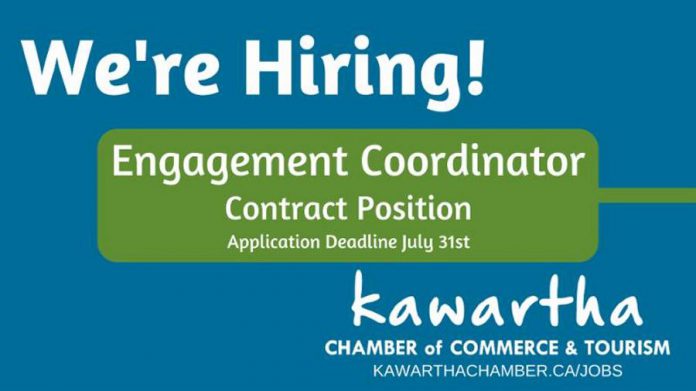 The Chamber's acting Engagement Coordinator, Grant, has confirmed that he will be leaving the Chamber after August 17th. He will be moving with his partner as she has been promoted to a new position in British Columbia. While he is sad to be leaving the position and will miss his great co-workers and the business owners he has met during his time here, he is optimistic in starting a new life chapter.
With that being said, the Chamber is looking to fill the position of Engagement Coordinator for the remainder of the contract, which could run as long as August 2019. The deadline for applications is July 31st at 4:30 p.m.
Visit kawarthachamber.ca/jobs for details.
Did You Know?
The Kawartha Chamber is active on a variety of social media platforms in addition to its weekly newsletter. The Chamber loves to share its members' special events, accomplishments, and good news stories.
If you have an event, accomplishment, or other good news related to your business/organization, send it to the Chamber to spread the news. Email info@kawarthachamber.ca.
For more information on what the Chamber can do for you, visit the Chamber's website.
Five Minutes For Business: Latest On Canada-U.S. Tariffs
With the warm summer weather has come a heating up of trade tensions. Looking back six months ago, it was inconceivable the United States would deem Canadian steel and aluminum exports a threat to American national security.
With the new Canadian counter-tariffs now in effect, the Canadian Chamber's Director of International Affairs Mark Agnew takes a look at the current state of trade, and what could come next in the .
OCC Rapid Policy Update: New Ontario Government Throne Speech
On July 12th, the Honourable Elizabeth Dowdeswell, Lieutenant Governor of Ontario, delivered the Speech from the Throne laying out the priorities of the new PC government.
This Speech from the Throne officially opened the first session of the 42nd Parliament of Ontario, with the new government calling itself "Ontario's government for the People." Many of the commitments made were previously announced by the PC Party during the election campaign.
The Ontario Chamber of Commerce has provided a synopsis of the Speech from the Throne, with key highlights most important to business.
Ennismore Shamrock Festival This Weekend
The 51st Annual Ennismore Shamrock Festival is happening this weekend on Satuday, July 21st and Sunday, July 22nd. The Shamrock Festival is a long standing tradition in the heart of Ennismore that began in 1967 as a Centennial year celebration.
Saturday, July 21st is the Festival's Family Fun Day. The day will feature ball hockey, soccer, and rookie ball tournaments as well as bouncy castles, BBQ, petting zoo, face painting and more.
On Sunday, July 22nd there will be a Truck & Tractor Pull starting at noon. Again this year on Sunday will be the Huge Indoor Cottage Country Craft Show at the Ennismore Community Centre.
Read the 2018 Festival schedule of events and other info, read more here.
Apsley Lions Giant Indoor Flea Market
The Apsley & District Lions Club is hosting their annual Giant Indoor Flea Market this Saturday, July 21st from 8:30 a.m. to 2 p.m. at the North Kawartha Community Centre.
The market is the Lions' largest fundraiser and features bargain prices on everything from toys to TVs, furniture, sporting goods, and much more.
There will also be vendors set up throughout, with a Lions BBQ on site and the Lions Club Auction at 10 a.m.
Make sure to arrive to the sale early in the morning to preview the auction items and to find the best bargain.
Indian River Reptile Zoo Crocs After Dark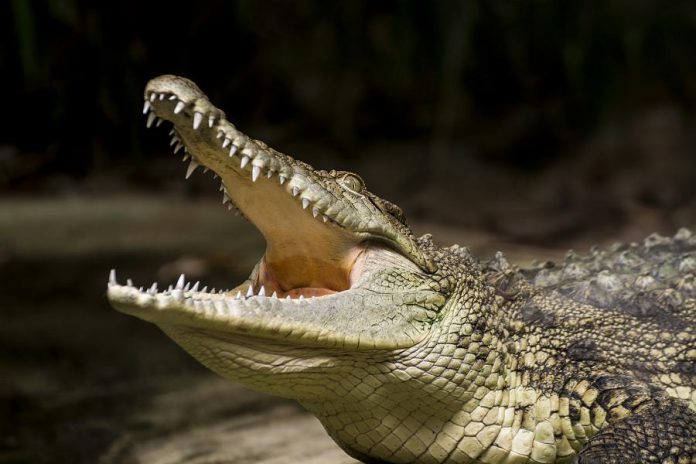 The Indian River Reptile Zoo is hosting special Crocs After Dark tours on July 21st, August 3rd, and August 18th.
Experience the zoo like never before: from 9 to 11 p.m. you can take a nocturnal tour and view the animals at some of their most active times, experience a croc feeding and more.
Contact the zoo at 705-639-1443 to make a reservation for the Crocs after Dark Tour.
The zoo also recently unveiled a new Standing Stones 18-hole mini golf course, open until 9 p.m. daily.
Call For Picture Updates On New PKED Website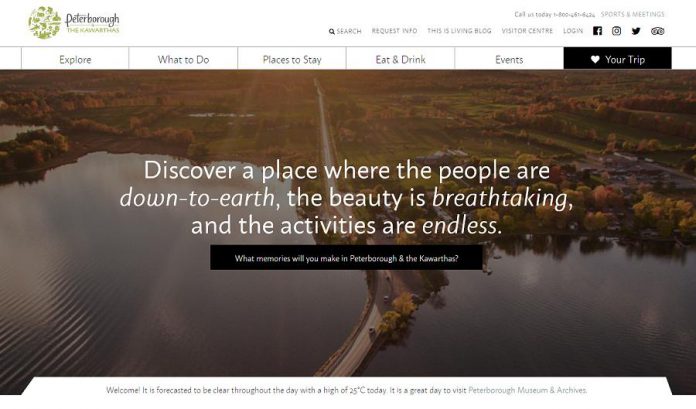 Peterborough and the Kawarthas Economic Development (PKED) has a new website and they are looking for tourism businesses and organizations to input real local photos for their profile to replace the placeholder photos that are there now.
Registered partners with PKED can access instructions on how to update your profile photos.
If you are not a registered partner, you can request to register.
Local Rotary Member Named New Governor For District 7010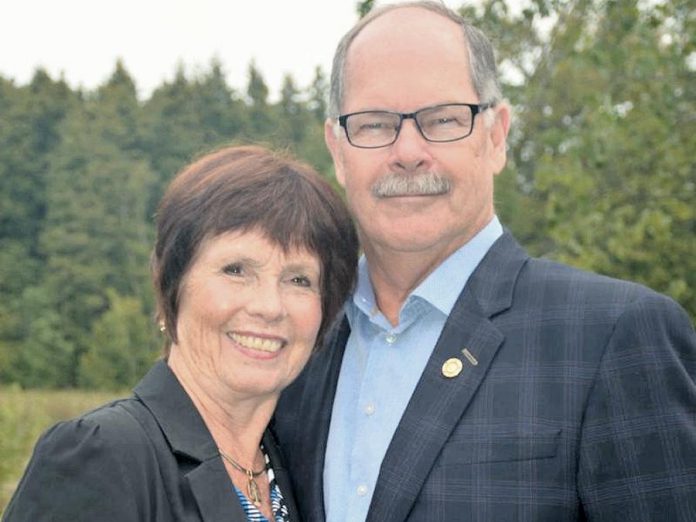 On July 1st, the Rotary Club introduced Susan Davidson as the Governor for Rotary District 7010, a district stretching from Peterborough to Hearst, from Barrie to Amos, Quebec and including 41 Rotary Clubs.
Susan is a member of the local Rotary Club of Bridgenorth, Ennismore & Lakefield.
She will work with Rotary Clubs from across the district to further the ideal of Rotary "service above self" and see firsthand the tremendous work that is done.
Congratulations to Susan on this important new role!
Township of Selwyn Is Officially A Bee City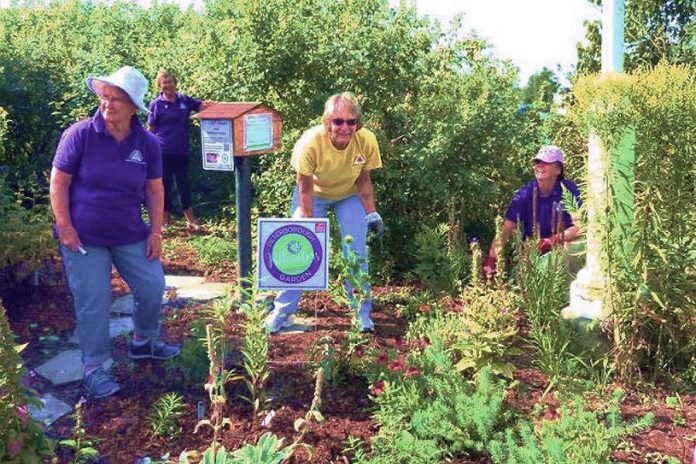 The Township of Selwyn has been declared the 18th Bee City in Canada.
By receiving the Bee City designation, the township and its partners commit to supporting pollinator protection and establishing and maintaining a healthy pollinator habitat within the municipality. The township now has the role of raising awareness of pollinator diversity and the benefits of using native plants in habitat restoration.
To learn more about the Bee City movement, visit www.selwyntownship.ca
"Blowin' In The Wind" Dinner And Folk Music In Support Of Community Care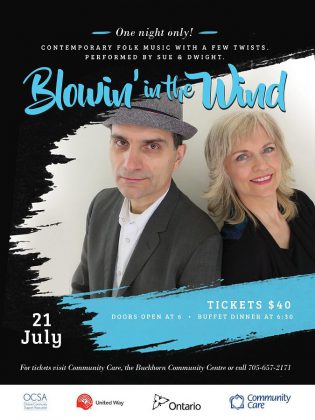 Community Care Peterborough – Buckhorn Office has organized a special night to celebrate folk music.
The event will be held Saturday, July 21st at the Buckhorn Community Centre and will feature a buffet dinner with a choice of chicken or beef, followed by a folk music performance by contemporary folk musicians Sue and Dwight.
Their songs of the prairies, life in the big city, and travels to East Africa impart human stories of peace, courage and social justice in their own Canadian style.
Sue and Dwight connect with their audiences wherever they are.
Tickets for this event are $40 and are available at Community Care Buckhorn, Buckhorn Community Centre and the Buckhorn Welcome Centre.
Don't miss Community Care's other great events this summer, like the Starry Night Dance on July 28th. Keep an eye on the Kawartha Chamber's Events Calendar for more.
One Day, 10,000 Planted Trees
On May 5th, volunteers planted 10,000 new trees at the former Ennismore Gravel Pit.
The Township of Selwyn, Otonabee Region Conservation Authority (ORCA), One Tree Planted, Major League Soccer Team, the Toronto Football Club, Husqvarna Canada, Kawartha Waterways Scouts and Ennismore Optimist Soccer all contributed to the planting process.
This project was a result of Husqvarna Canada committing to plant 100 trees for every goal scored by Canadian Major League Soccer teams.
The Township of Selwyn was selected to receive 7,400 trees from Husqvarna and the partnering organization One Tree Planted provided the the additional 2,600, making it possible to plant 10,000 trees locally.
Township Of Selwyn Supporting Local Businesses
The Township of Selwyn has just completed a five-year review of the Community Improvement Plan (CIP).
The CIP is a planning and economic development tool that includes public realm improvement projects and financial incentive programs to support local businesses. The township contributes $50,000 a year to support the incentive programs for local businesses.
Read more about the Community Improvement Plan.
Chamber Members are Hiring
If your business or organization has a job opportunity you would like to advertise, you can add them to the Chamber's website through your Member Information Centre account (or submit the description to info@kawarthachamber.ca) and the Chamber will share them in its next Newsflash.
Skating Club Hosting Yuk Yuk's Fundraiser At North Kawartha Community Centre – August 11th
The North Kawartha Figure Skating Club is hosting their 5th annual Yuk Yuk's fundraiser on Saturday, August 11th at the North Kawartha Community Centre.
Doors open at 6:30 p.m. and the lineup of three comedians starts at 8 p.m. This is an age of majority, licensed event.
Tickets are $20 in advance or $25 at the door. Find out more.
Upcoming Events
Discovery Day at Warsaw Caves – Saturday, July 21st
Church-Key's 18th B-Day & Concert – July 21st
Bridgenorth Cruise Night – Every Tuesday
Warsaw Cruise Night – Every Wednesday
Lakefield Farmers' Market – Every Thursday
Cruise Night at Craftworks – Every Thursday
Farmers' Market at Craftworks at the Barn – Every Saturday
Buckhorn Farmers' & Craft Market – Every Tuesday
For more information about the businesses and events listed above, please visit the Kawartha Chamber of Commerce & Tourism website at kawarthachamber.ca.
All photos supplied by Kawartha Chamber of Commerce except where noted.