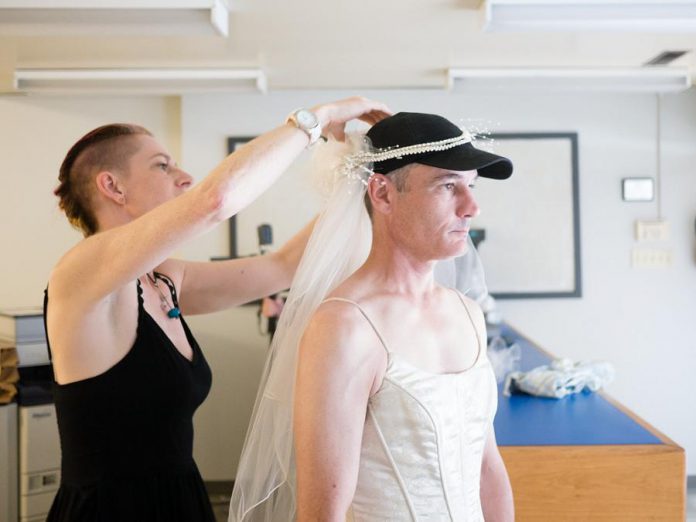 The rumours you've heard are true. After almost six years together, Ryan Kerr is getting married this August to the love of his life — The Theatre on King. Bonding themselves together in creative matrimony, the happy couple is accepting donations in lieu of gifts in order to move into their new home.
That's another rumour you may have heard that is also true: The Theatre On King (TTOK) is moving from its back alley home at 159 King Street — located behind the building housing The Wolf and Fresh Radio — to a brand new street-front space a few doors away at 171 King Street.
"You'll be able to see us from the street," says artistic director Ryan Kerr of TTOK's new home. "It's in the old Custom Copy space, right across from the King Street parking garage. It's going to be good that people will finally be able to find us. With the new park being built in the Louis Street Lot, people will be able to see us from there. And when it hooks up with Millennium Park there will be a lot of people walking by."
Since opening the doors in January 2013, TTOK has been the premier performance space in Peterborough for artists to create and experiment in a little black box theatre just slightly hidden from view in the middle of our downtown.
For the regular TTOK family and performers as well its steadily growing audience, there's certain sadness about leaving what has become such an important artistic hub in our community. More than 400 events have taken place in the space, and more than 3,000 people have walked through the doors.
However, with a new space also comes new potential for an exciting future.
"For many people there is some melancholy about leaving this space," Ryan says. "A lot of people got their start here. Some people have only acted here in town. Some people have only done tech here. But I think, with the new space, the possibilities are infinite. We can do almost anything there."
"I have a theory that theatre artists are the most territorial," adds Ryan's partner Kate Story. "They are more territorial than visual artists or musicians. I think that there is sort of an attachment to a place that we can get. But when we have gone to look at the new space with a group of people and I see those faces in that space, I realize that home is those people. As long as the people are still coming with us, we are still home. And hopefully it'll appeal to performers and artists we haven't met yet."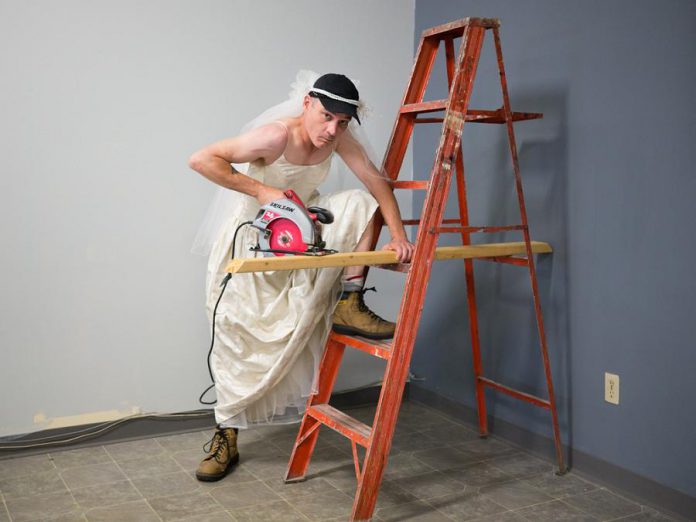 However, to make the transition to new location, TTOK is seeking support from the community and has launched a crowdfunding campaign at www.gofundme.com/ttoknewhome.
"We have a lot of volunteers to help us do the renovations at a very reasonable rate, but we are looking for donations to cover the cost of the move and the renovation," Kate explains. "We need to build dressing rooms, a lobby, a little kitchen, an office, an accessible washroom, and the lighting grid. Our ball park is $15,000."
Of course, because TTOK is a creative hub for the community, the crowdfunding campaign is also creative — with photos of Ryan in a wedding dress to symbolize his commitment to TTOK and labelling donations as "wedding gifts".
"If 300 people donate $50 (each), that's our renovation costs," Kate says. "We've all spent $50 on a wedding gift, so it's pretty reasonable. That's what we're hoping for. Public Energy has also allowed us to use their charitable status. If anyone wants to make a donation, they can do so that way and receive a charitable tax receipt. That's a huge shift in our ability to fundraise."
As for the new larger space at 171 King Street, it will provide TTOK with more flexibility and different options for staging and sets.
"It's a completely different layout," Ryan explains. "There are no pillars, so it's a large open space. It has eleven foot ceilings which mean I can raise my audience higher, or I can have a raised stage, which is something we can't do in (the former) space. I'm still going to keep the space as flexible as possible depending on how you want it."
A bigger space also means more room for a larger audience. The previous TTOK space has space for around 30 people on a full night, which often meant that potential audience members were turned away.
"We think that we can have an audience of fifty people," Kate says about the new space. "While we're still going to do the same kind of experimental or challenging kind of work that may not appeal to giant audiences, hopefully for the shows that do appeal to people we can just cram them in."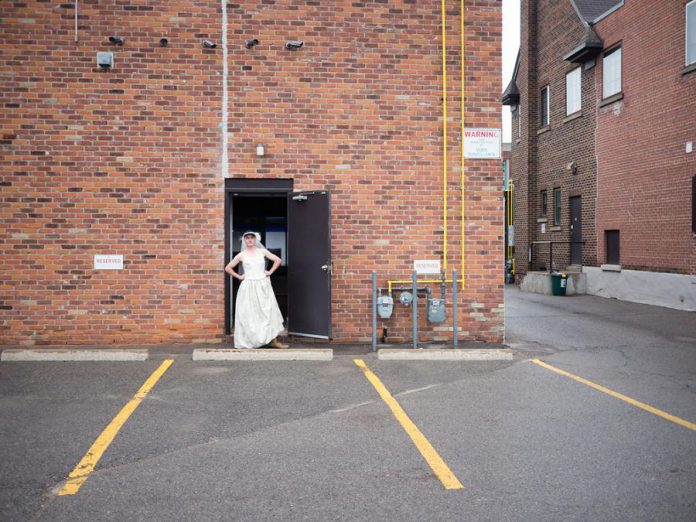 But what of the appeal of going down that long alleyway and into the back parking lot to enter the ominous door into a secret theatre space? That's always been part of the mystique of TTOK — and Ryan and Kate have thought about that too.
"There is a door off of King Street and another door around back in the back parking lot," Kate says. "Ryan has devised a floor plan that is flexible, so you can decide if you want the audience to come in the front of the building or the back of the building. Personally I like the back door, so my feeling is that will be our more usual route. But for people who have never been here, there will be a sign on the front door with an arrow pointing to go up the driveway to the back door."
In recent years, TTOK has not only seen a dramatic growth in audience and recognition for creative risk-taking and experimental theatre, but a number of projects that originated at the space have gone on to bigger things far beyond the little black box theatre.
A table read for Lester Alfonso's Birthmark became a major dramatic focal point for his documentary of the same name, which made its debut at the ReFrame Film Festival earlier this year. Wyatt Lamoureux's original show Apple Pie and Ice Cream has recently been filmed as an independent motion picture. Charlie Petch's Mel Melarky Gets the Bums Rush has been travelling across Canada to rave reviews. And, most recently, Tamara Bick and Drew Antez's Settle This Thing has been a hit in Chicago, Montreal and this year's Toronto Fringe Festival, while Planet 12 Productions's Boy Wonders also received strong reviews this past July at the Toronto Fringe Festival.
"When I started TTOK in 2013 there hadn't been a small performance space in Peterborough since the Union Theatre closed down in 1996," Ryan recalls. "That means between 1996 and 2013 there was an entire generation of young artists in this town that had nowhere to experiment or bust their chops, and a lot of us (senior artists) had nowhere to call home or to create our work."
Ryan also points out that a small and intimate theatre venue like TTOK fills a gap below medium-sized venues like Market Hall Performing Arts Centre and large ones like Showplace Performance Centre.
"It's hard to train tech people in a big space like Market Hall or Showplace," Ryan says "So a lot of shows that were happening for those fifteen years were big shows that had to fill Market Hall. They had to be winners and you had to choose things that you knew you could afford to break even on. In a space like TTOK, because the costs are low, you can almost do anything you want and break even. This is a nice small place where people can get on stage the first time. There isn't another place in town like this where you can actually touch the performers."
Ryan is hoping that the turnaround for the move to the new space will be quick, and he is planning on reopening TTOK in only a matter of weeks.
"If the money is there, I know we can move this whole space and get it up and running by the end of August," he say. "I know there is a lot of work to do, and I know on paper that it looks like a ton of work. But it's all doable, and if you start breaking it down and look at it in a realistic way, it could theoretically be done in a few weeks."
Ryan plans to reopen TTOK in September with a multimedia production called Fluff Stories by Joe Davies that he and Kate will be producing.
"It's a really interesting group project," Ryan says. "It'll be something we couldn't have done in the old space."
"It's very multi-disciplinary," Kate adds. "We've got a writer, a filmmaker, a visual artist, theatre and dance, and (local literary press) bird, buried press is doing a book on the project."
"It's a good way to show off the new space, and for people to look at the potential of it," Ryan continues. "I think it's the right show to open the space. It's an original show with a whole bunch of local people."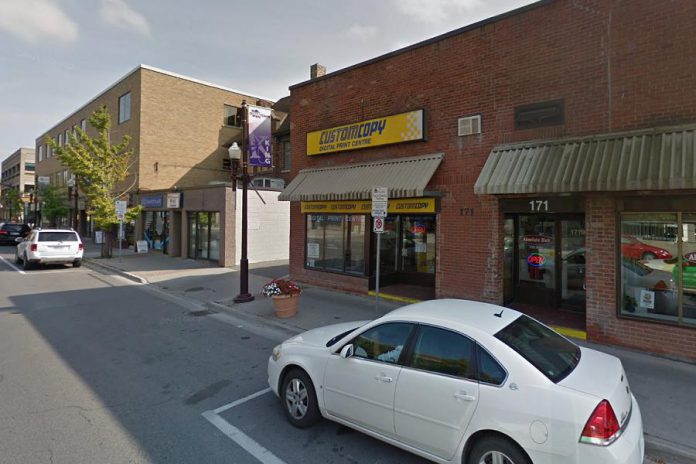 Looking forward to the future, TTOK has a full roster of shows and events already planned for the new space.
The popular comedy troupe LLAADS will continue their sell-out shows and regular events like Eryn Lister's Euchre Night, The Joy of Bob, and Mystery Science Theatre will still be popular staples for TTOK. Five brand new locally written shows are being produced: Naomi DuVall is bringing her show Puss-essed to TTOK, Planet 12 has a number of new projects in the works for the fall and winter, and Ryan will be debuting his one-man show Unexploded Ordnance in October.
Meanwhile, TTOK is hoping the space will attract new ideas from new people with the potential for more film, music, and dance nights.
"I'm excited about the future," Ryan says. "The next two months are going to be a ridiculous amount of work and organization, but once those two months are over it's going to be business as usual."
TTOK is an important artistic institution in Peterborough that means a lot not only to me, but to many people in our community. Its move is an important part of the evolution of both local theatre and the future of Peterborough's artistic community. Great things are coming, and as a community it's up to us to help support TTOK's future.
I encourage you to visit TTOK's GoFundMe page at www.gofundme.com/ttoknewhome and make a donation. If you want a charitable donation receipt for tax purposes, you can also donate through Public Energy, either in person or online at publicenergy.ca/support/donate/.
Together, we can all help TTOK flourish into the future.