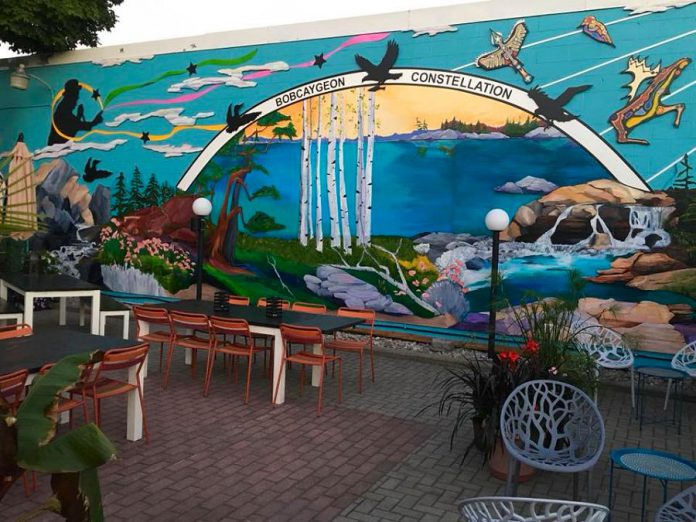 If you haven't been to Kawartha Coffee Co.'s fabulous new location at 58 Bolton Street in Bobcaygeon yet, you now have yet another reason to go.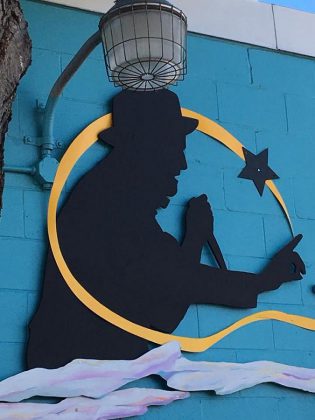 Owner Kathleen Seymour commissioned Fenelon Falls artist Penni Holdham to create a stunning mural that now adorns the wall that Kawartha Coffee Co. shares with Foodland Bobcayeon.
The mural adds even more ambience to the huge outdoor patio in front of the popular restaurant, which has already become the place to be for Bobcaygeon residents and visitors alike.
The "Bobcaygeon Constellation" mural pays tribute to the nature and wildlife of the area, its Indigenous heritage, and — of course — the famous song by The Tragically Hip,
Holdham — who runs The Display Connection — is an international award-winning special event design architect and production professional, with over 30 years of hands-on event experience providing complete 'beginning to end' event design, management, and production.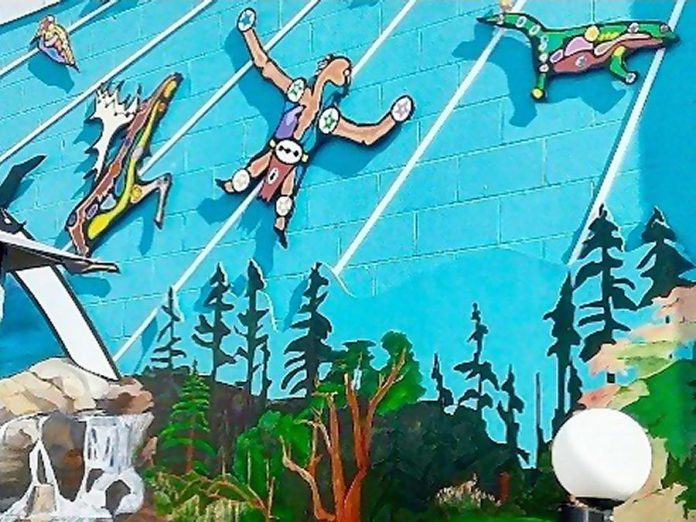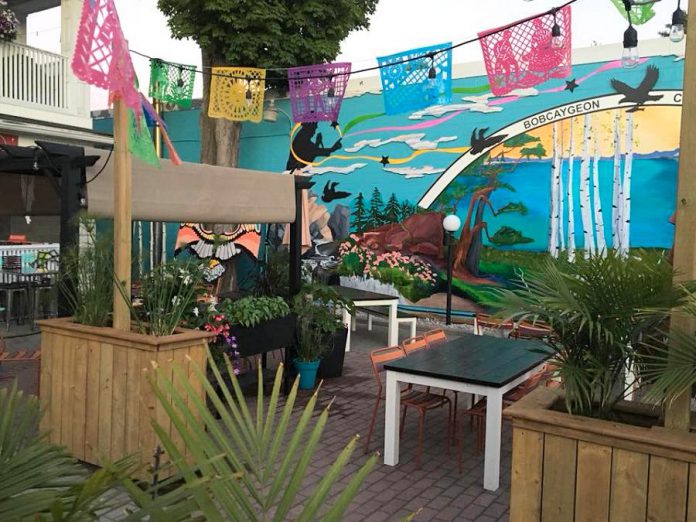 This is the first summer of Kawartha Coffee Co. at the building known as "The Doctor's Office", across the road from the restaurant's previous location at 49 Bolton Street. Since moving last fall, Seymour has put a lot of work into completely revamping the location.
This is a good weekend to check out the mural and everything Kawartha Coffee Co. has to offer, as the restaurant has live music on the patio this Saturday (July 21) from 3 to 6 p.m. featuring Nathan Traux and Jason Jones.
You may not be able to meet the artist though — Holdham is the volunteer chair of the Art Exhibit at the annual Fenelon Fair, which is happening all this weekend in nearby Fenelon Falls.