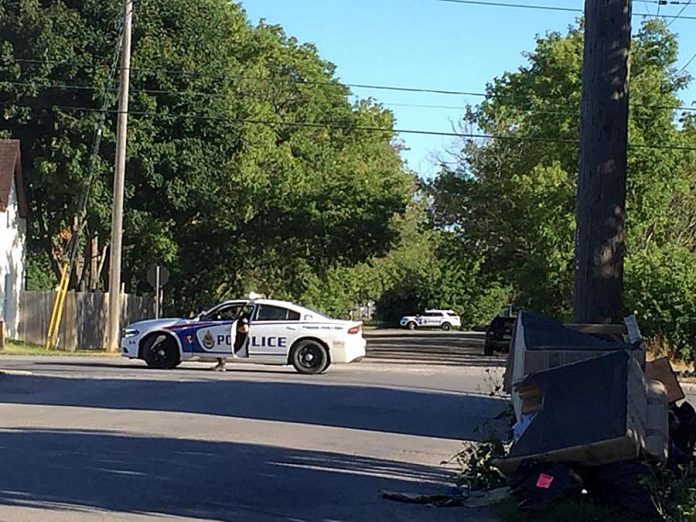 Police have arrested a man on drug-related charges following an incident in the Dalhousie and Bethune neighbourhood of downtown Peterborough yesterday (July 19).
Late yesterday afternoon, police armed with assault rifles blocked off access to a section of the neighbourhood.
"We were told to stay back due to (the possibility of) stray bullets," writes Peterborough resident Wendy Gibson on Facebook, who also wrote the suspect was "holed up in a shed on Alymer."
In a media release, Inspector Dan Smith of the Peterborough Police Service confirmed that officers had been conducting an investigation in the area at around 5 p.m., when they attempted to arrest a man who then fled on foot.
Because police were concerned the suspect was armed, they sent armed officers into the area along with the canine unit to locate the suspect.
A man was later taken into custody without further incident, and police advise there is no threat to public safety.
Jordan Watkins, 31, of no fixed address, Durham Region, was arrested and charged with possession of a schedule I substance (Cocaine).
The accused was subsequently turned over to the Durham Regional Police Service for further investigation.
The accused is scheduled to appear in a Peterborough court on August 2, 2018.