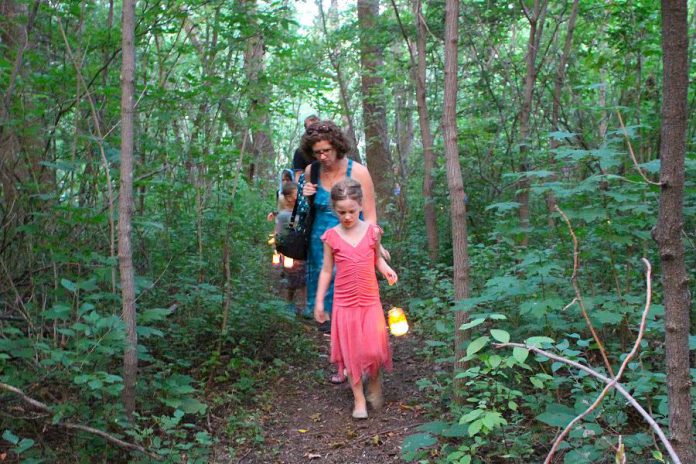 GreenUP invites you to join us for our annual Family Night and Lantern Walk on Thursday, August 23rd at 6 p.m.
The event will be held at GreenUP Ecology Park at 1899 Ashburnham Drive, and is a family favourite for the nature-loving, Peterborough community. Plenty of parking is available at the Beavermead lot via Marsdale Drive.
This year, attendees can look forward to activities such as face painting, scavenger hunts (including prizes), a stream study, and a special puppet show.
The lantern festival marks the end of summer in Peterborough. Before families prepare for the upcoming school year, it is a chance to get outside and enjoy our urban ecology.
"We look forward to GreenUP's Family Night and Lantern Festival every year," says Jennifer Pendrith, whose children attend the Ecology Park Earth Adventures camp.
"It gives us a chance to spend time together as a family, exploring Ecology Park, and engaging in some really fun activities. It's always a memorable experience for all of us and it's a great way to wrap up the summer."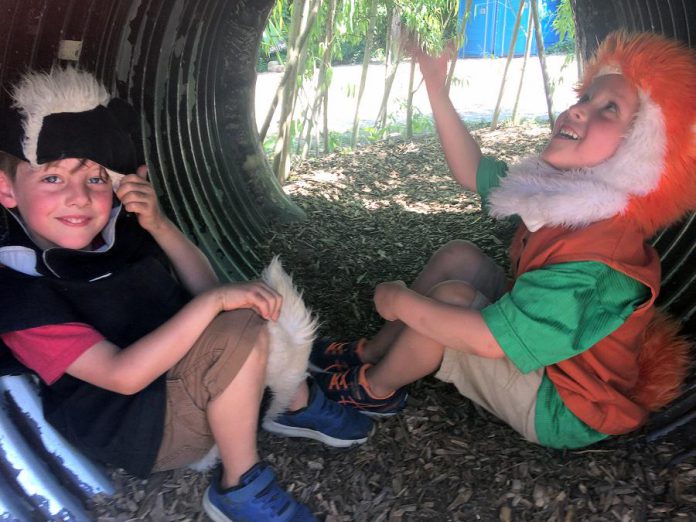 This community event is an opportunity to showcase many of the programs that exist at GreenUP. If you are curious about what we do, this event is for you!
The GreenUP Water Department will be hosting a filtration activity that demonstrates how water is cleaned in our natural environment and in urban landscapes. Families will have the opportunity to build their own water filter while learning about clean drinking water.
If you appreciate bubbles as much as we do, you'll also get to try your hand at the giant bubble-making station.
Don't forget to bring your bike! Ecology Park is located along the Trans Canada Trail in East City offering a great opportunity to ride the trail.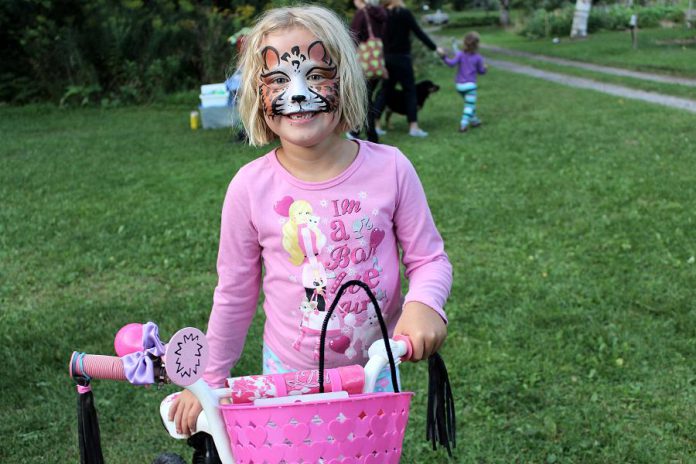 Bring your bike lights for the ride home; the GreenUP Transportation and Urban Design department will provide plenty of bike parking and a bike decorating station for the kids.
Join The Paddling Puppeteer, Glen Caradus, at the camp circle for a puppet show and music. The Plugging into Nature puppet show tells the story of Edward, and his journey towards trading in screens for some 'vitamin N'.
"This show is about the fast-paced world we live in," Caradus says. "Being outside connects us to all that sustains our lives, like clean air and water, the pollinators and plants."
Generously sponsored by the Healthy Kids Community Challenge, this special show will begin at 7 p.m.
Having worked at the park as an educator for the past 20 years, Caradus reminds us: "The Ecology Park is a place to come together as a community and have fun while enjoying the outdoors."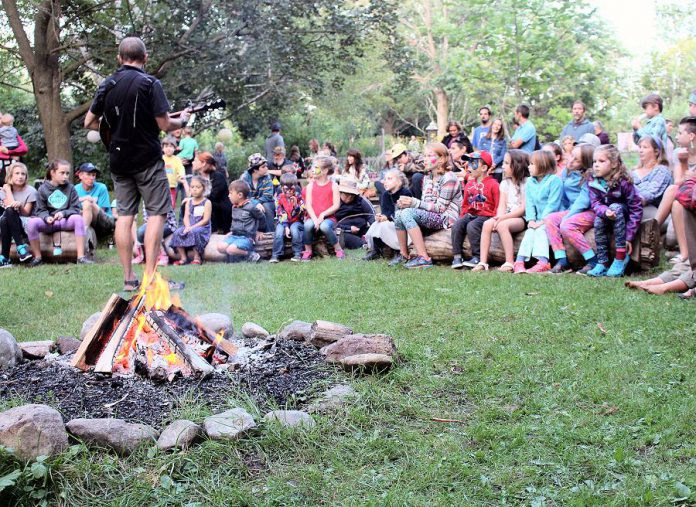 Join GreenUP Ecology Park staff for various activities, including a guided stream study and face painting. Bring your sense of adventure and complete our scavenger hunt for a chance to win a native bee hotel!
Children are encouraged to make a lantern at Family Night and then follow along a fluted lantern walk throughout the Ecology park trails. The walk will begin at 8 p.m.
"The highlight for my daughter is the evening lantern walk, which has become a tradition," says Pendrith.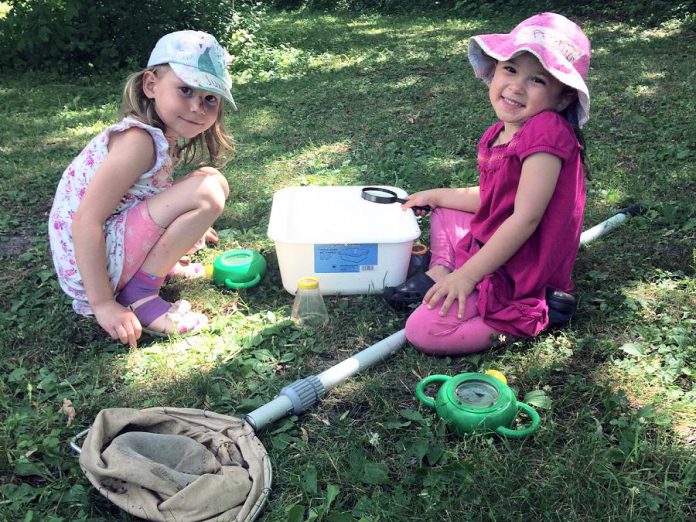 At this year's Family Night, you'll also have the opportunity to see the progress that's been made on our new Ecology Park Children's Education Shelter. This significant project is the first phase of GreenUP's Growing Ecology Park Five-Year Investment Campaign, and when completed, it will ensure that we can continue to offer high-quality environmental education programming for the next generation of students.
The new facility is being constructed as part of a one-month Sustainable Building Intensive Course offered through the Endeavour Center for Sustainable Learning, Building, and Living. Co-directors of the Endeavour Centre, Chris Magwood and Jen Feigin, will be on-site from 6 to 7 p.m. to talk about the project and to highlight some of the key sustainability features.
This is very exciting for parents like Kathleen Crossley.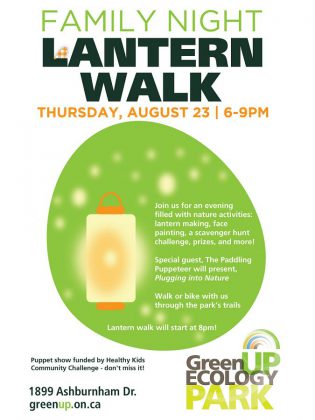 "The Ecology Park is a true treasure," she says. "We are so lucky to have this little gem, and the people that run it, in the heart of Peterborough."
Crossley has been bringing her children to Family Night for years.
"We love GreenUP's family events, as the educators inspire us all to connect with nature, and our community in a free fun-filled evening. There is no other place where your children can run free with excitement and you (the parent) can be so relaxed."
For more information about the Family Night event, please check our website greenup.on.ca or contact Danica Jarvis at danica.jarvis@greenup.on.ca or by calling 705-745-3238 ext 216.