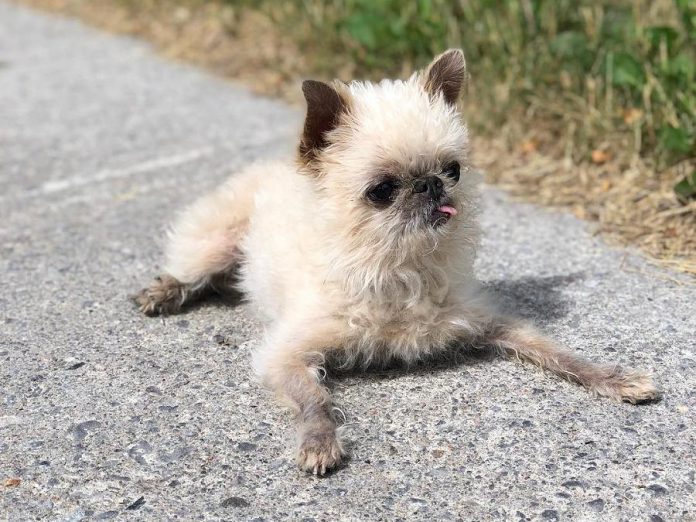 ---
Last Chance to Register for Bridgenorth Hop
The Chamber's September Business After Hours "Bridgenorth Hop" is today (September 19) from 5 to 7 p.m.
Registration for the event is still open.
The evening will begin promptly at 5 p.m. at TCB Office Furniture & Supplies, 874 Ward Street. At approximately 5:20 p.m., attendees will split into groups and visit the following businesses:
Bridgenorth Deli, 871 Ward Street
Style Boutique, 827 Ward Street
Pioneer Water Conditioning, 827 Ward Street, Unit 3
At approximately 6:20 p.m., attendees will meet at Whelan's Flooring Centre, 2512 Chemong Road for refreshments and networking.
Please visit and learn about these Bridgenorth businesses, network with fellow members, and learn more about the Kawartha Chamber.
The Chamber thanks its networking event sponsor, Blue Diamond Window Cleaning.
Upcoming Municipal All-Candidates Meetings: Selwyn And Douro-Dummer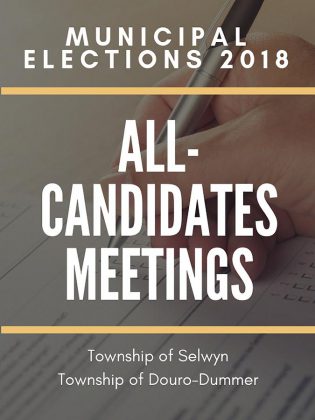 The Kawartha Chamber is proud to be a partner on the following municipal All Candidates Meetings.
Township of Selwyn All-Candidates Meeting
Wednesday, October 10th at Bridgenorth Community Hall (836 Charles St., Bridgenorth)
The program begins at 7 p.m. Hosted by the Bridgenorth Business Association, Lakefield Herald, and the Kawartha Chamber.
Township of Douro-Dummer All-Candidates Meeting
Thursday, October 11th at Douro-Dummer Community Centre (2893 Hwy. 28, Douro-Dummer)
The program begins at 7 p.m. Hosted by Dummer News and the Kawartha Chamber.
Submit Your Questions
If you would like to submit a question for any of the meetings listed above, please email your question to info@kawarthachamber.ca. Please include the subject line "All Candidates Question: [Insert Township Name Here]", and specify if the question is for a specific candidate, or directed at all candidates.
Here is a list of municipal candidates.
Curve Lake Habitat Build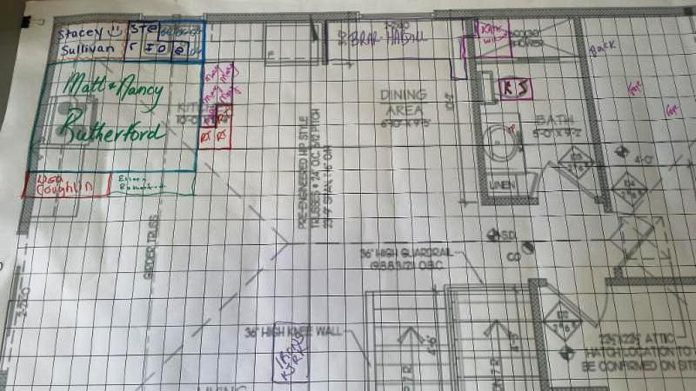 As you may know, the Kawartha Chamber has formed a Women's Build Team for the Habitat for Humanity build in Curve Lake First Nation.
The Chamber would like to extend a big thank you to recent donors Clearview Cottage Resort, Kinetic Therapeutics, Salon Sorella & Day Spa, Strexer Harrop & Associates, The Cozy Home, and Windover Plumbing.
If you would like to make a donation online, please visit the Chamber's fundraising page. You can also make a donation in person at the Chamber office.
The Chamber is planning on doing its build next Monday, September 24th from 8:30 a.m. to 12 p.m. If you would like to join the Chamber's Women's Build team, please email Stacey at membership@kawarthachamber.ca.
Register Now: B.O.S.S. Team Building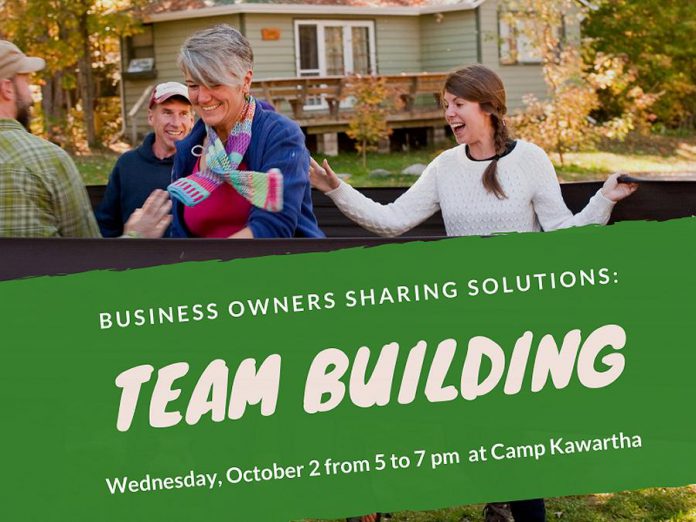 The Chamber's B.O.S.S (Business Owners Sharing Solutions) Team Building event is just two weeks away! You can register now.
Join the Chamber on Tuesday, October 2nd at Camp Kawartha for a discussion on the importance of establishing trust, setting goals and honouring others' goals.
There are so many benefits of team building. For instance, team building:
Breaks down barriers, builds trust and strengthens morale.
Increases employee engagement and improves group dynamics in the office.
Encourages communication, risk taking and responsibility among employees.
Fosters creativity, collaboration and reduces employee turnover.
This event is free so it's a great opportunity to bring along your staff and learn about team building. Refreshments will be provided.
Community Foundation: Applications Open

The Community Foundation of Greater Peterborough is now accepting applications for the 2018 Vital Community Grants program.
The funding opportunity is open to local charities in the Peterborough area that are working towards strengthen community connections. Funding of up to $5,000 is available.
Applications are open until 5 p.m. on October 4th. Apply online.
For more information, email jennifer.debues@cfgp.ca or call 705-740-2347.
Congratulations To Elmhirst's Resort
The Tourism Industry Association of Ontario and Destination Ontario announced the finalists for it 2018 Ontario Tourism Awards of Excellence.
Big congratulations to Elmhirst's Resort in Keen for their nominations under Destination Ontario's Tourism Marketing and Travel Media Awards of Excellence.
Elmhirst's Resort was nominated for two awards:
Tourism Marketing Campaign Under $50,000 for their "Real Life Looks Different Here" campaign (Elmhirst's Resort and Kawarthas Northumberland)
Tourism Digital Marketing Award for their "Real Life Looks Different Here" videography (Elmhirst's Resort, Kawarthas Northumberland, Agency Next Door).
The Tourism Marketing and Travel Media Awards of Excellence recognize those who contribute to Ontario's tourism industry through impactful partnerships, marketing activities and media relations.
Winners will be announced on October 24th. Congrats!
Lakefield Youth Unlimited: RSVP Now For The 2018 Fundraising Dinner – October 18th
Celebrate 15 years of ministry with Lakefield Youth Unlimited! They are hosting their 2018 Fundraising Dinner at the Lakefield Royal Canadian Legion on Thursday, October 18th.
The event will begin at 5:30 p.m. followed by a chicken dinner at 6 p.m.
Spaces are limited. RSVP by Thursday, October 11th by contacting 705-652-0156 or emailing lakefield@youthunlimitedkaw.com.
There is no ticket price for the meal. Instead, the cost of food for the meal ($20) will be deducted from the charitable receipt for your donation received.
If unable to attend, you will be receipted for your full donation. You can make a donation at Lakefield Youth Unlimited under "Donate" or make cheques payable to "Youth Unlimited" and memo "Lakefield Dinner".
Performing Arts Lakefield Concert Series – September 21st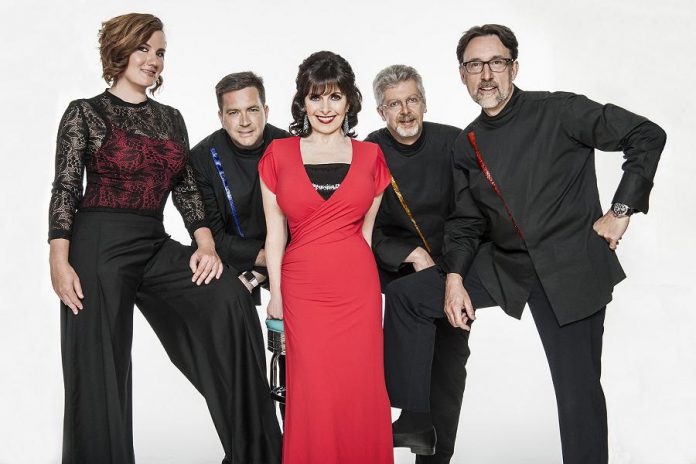 Performing Arts Lakefield is kicking off its concerts series this Friday, September 21st with the internationally acclaimed Ensemble Vivant.
Ensemble Vivant will perform at 7:30 p.m. at Bryan Jones Theatre at Lakefield College School.
Tickets for this event are $35 for adults and $10 for students. If you're interested in attending all five concerts, adult ticket packages are $150 and student ticket packages are $45.
For more information, visit performingartslakefield.org.
Ensemble Vivant is Catherine Wilson (piano & artistic director), Corey Gemmell (violin), Sybil Shanahan (cello), Norman Hathaway (viola), Jim Vivian (bass), and Don Thompson (vibraphone).
Peterborough Humane Society: Strutt Your Mutt

The Peterborough Humane Society is holding its annual Strutt Your Mutt fundraiser this Sunday, September 23rd at Beavermead Park in Peterborough from 10 a.m. to 12 p.m.
Registration begins at 10 a.m. followed by the walk at 11 a.m.. There are two walk distances, 1km or 2.5km.
Enjoy music, face painting, food vendors, games for dogs, swag bags and more while supporting the Peterborough Humane Society.
The goal is to raise $25,000 so that the Peterborough Humane Society can continue improving the lives of animals through rescuing, providing shelter, healing, facilitating adoption, and reducing pet overpopulation.
Selwyn Online Voting 'How-To' Workshops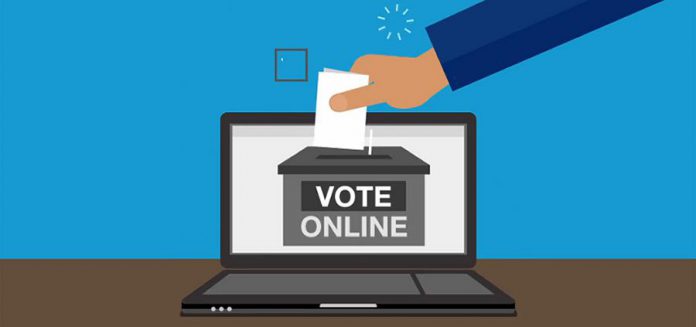 For the first time ever, the Township of Selwyn will be using internet and telephone voting for the upcoming municipal election!
The Township of Selwyn is hosting three 'How-To" workshops in order to help voters learn this new voting technology. At the workshops, you will be able to check if you are registered as well as learn how to vote online.
Workshops will be held at the following times and locations:
Thursday, September 20th at 1 p.m. at Bridgenorth Library, 836 Charles St.
Monday, September 24th at 10 a.m. at Ennismore Library, 551 Ennis Rd.
Wednesday, September 26th at 10 a.m. Lakefield Library, 8 Queen St.
Chamber Members Are Hiring
Buckhorn Community Centre – Art Festival Director
The BCC is looking for a director to lead and implement changes to the festival to increase attendance and sales, as well as strengthen the community engagement.
Part-time, year-round position.
Email resume with cover letter to buckhorncc40@gmail.com by October 19th.
Whelan's Flooring Centre – Sales Associate
Whelan's Flooring Centre is looking to hire a sales associate.
Sales background is an asset.
Design background is an asset.
Email rwhelan@whelansflooring.com for more details.
If your business or organization has a job opportunity you would like to advertise, you can add it to the Chamber's website through your Member Information Centre account (or submit the description to info@kawarthachamber.ca) and the Chamber will share it in its next Newsflash.
Ennismore Scarecrow Contest: Registration Opens This Friday
Attention all Ennismore residents: the Ennismore Scarecrow Contest is back by popular demand.
This Friday, September 22nd is the first day to register for the contest. You can register at Sullivan's General Store from 9 a.m. to 2 p.m. or stop by the Ennismore Public Library between September 22nd and 29th. It costs $20 to enter (cash only).
The contest runs from October 1st to 22nd.
Proceeds from this year's contest will be split between St. Martin's Youth Group and The Ennismore Public Library.
Scarecrows will be judged on creativity, originality and craftsmanship by grade 6, 7 and 8 students in St. Martin's Youth Group. The contest prize is a Family Fun Package of vouchers valued at $500.
For more information, visit the Facebook page
Kawartha Autumn Studio Tour: This Weekend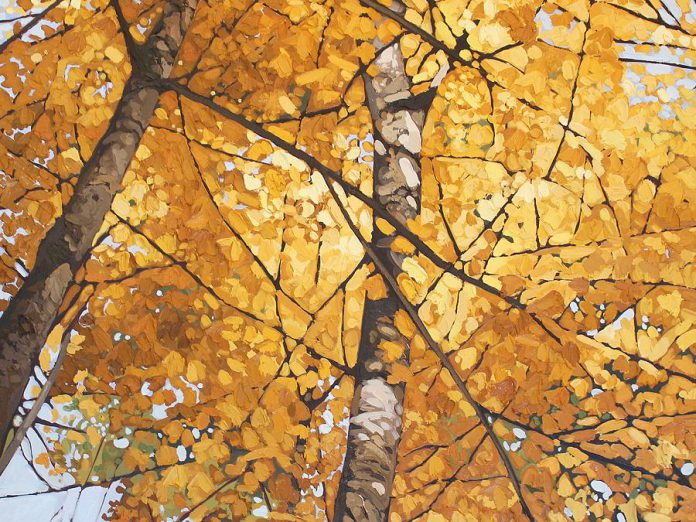 The Art Gallery of Peterborough is hosting their 34th annual Kawartha Autumn Studio Tour this weekend, September 22nd and September 23rd, from 10 a.m. to 5 p.m.
Explore the visual arts and crafts and the beauty of the Peterborough area. It is a self-driven tour and admission is free for all locations.
It's a great opportunity for the public to visit artists where they live and work. All artists on the tour have been juried, and studios and galleries will be open to display a rich diversity of arts and crafts, including fine art, ceramics, glass, jewellery, sculpture, wood, fibre, metal and printmaking.
Download a map with a list of participating artists and locations or stop by the Chamber's office at 12 Queen Street in Lakefield to pick one up.
Upcoming Events
Lakefield Farmers' Market – Every Thursday Until October 4th
Farmers' Market at Craftworks at the Barn – Every Sunday until Thanksgiving
For more information about the businesses and events listed above, please visit the Kawartha Chamber of Commerce & Tourism website at kawarthachamber.ca.
All photos supplied by Kawartha Chamber of Commerce except where noted.