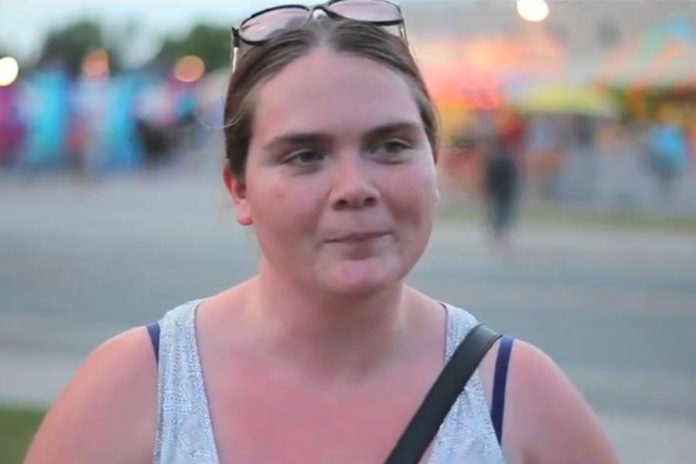 It sure doesn't hurt to have a filmmaker at the helm of your fundraising campaign.
At the launch of the United Way Peterborough & District's 2018 fundraising campaign held earlier today (September 19) at the Evinrude Centre, campaign chair and local filmmaker Megan Murphy — best known for her acclaimed feature documentary Murphy's Law — unveiled "50 People. 1 Peterborough" produced with filmmaker Jeremy Kelly.
The film, which asks 50 residents of all ages at the Peterborough Exhibition what they worry about the most, is intended to change the conversation about need in the community and highlight the impact of the United Way in addressing these concerns.
VIDEO: 50 People. 1 Peterborough. "What do you worry about?"

It includes a moving segment with a daughter who is worried bout her mother dying from her cancer, and the mother who is worried she won't live to see her daughter grow up.
"My vision for this year's campaign is put the 'you' back in United Way through storytelling and our guerrilla marketing #ChalkTalk campaign," Murphy explains.
"I want Peterborough to understand that we own both the poverty and privilege in our community and to truly feel the impact that their donation makes."

The film reflects the 2018 campaign theme, "Local Love", which was unveiled by United Way CEO Jim Russell at the launch event, attended by over 200 people.
"We are all responsible for our community, for each other, for our friends and neighbors, and indeed strangers in need," Russell says.
"This year's campaign provides the opportunity to make manifest Peterborough's 'local love'. The 2018 campaign is about unleashing the power of local love to create change and take action on the pressing issues found in our community."
Murphy and Russell also unveiled this year's campaign goal of $1.85 million, which is the same as last year's goal.
Later in the day, the County of Peterborough also hosted a campaign launch at Lang Pioneer Village to celebrate the start of the campaign in the county.