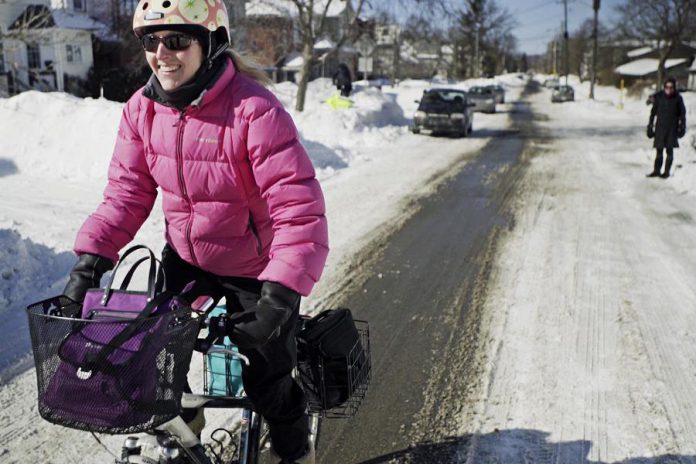 You might be hoping it's not going to happen, but the signs are everywhere and winter is coming. Are you prepared? We spend a lot of time making sure the kids' winter coats and boots fit, ensuring that the leaves are raked, and pulling the skis from the garage rafters, but it is also time to prepare for how we travel in winter.
It is time to put winter tires on our vehicles and prepare our bikes, and ourselves, for the snow and the cold — that's right, we can get our bikes ready too, because even though it's winter, active transportation is still an efficient and enjoyable way to get around, if you are prepared.
With a little preparation, we can continue to walk and cycle to get our needed exercise, enjoy the outdoors, and get around efficiently. It can be done. Think about all of the outdoor jobs that require people to be prepared for any weather: trades workers, maintenance staff, and mail carriers.
A good friend of mine is a mail carrier, which requires a great deal of outdoor walking; they are currently preparing for winter with appropriate footwear and clothing to successfully complete their job in comfort. Many people spend the day outside during winter and we can surely get our families to school, work, and play in the outdoors, as well.
Here are a few tips from those who keep walking and cycling all year long. These tips evolved from shared experiences, trial and error, and learning the hard way. Let us learn from those with experience and continue to share.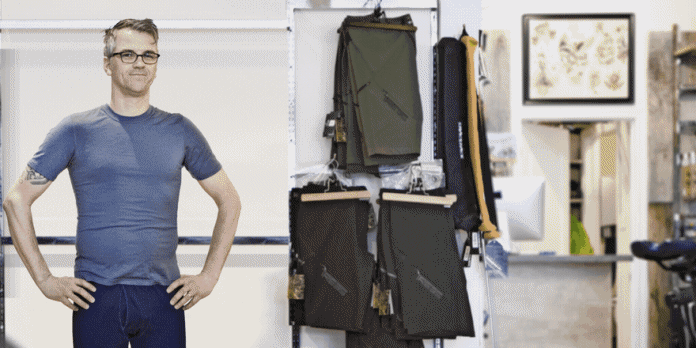 Tip #1: Smile, even when your face hurts
Winter cycling skills require a bit of practice, and this can be fun. Embrace the surprise, warmer days as opportunities to practice. Try cycling in different conditions before you commit to commuting. When you look out the window and see the first slushy snow day, instead of thinking 'Oh no, here we go again', you can think "Oh wow, this is going to be fun!'
Get out your bike, head to a space away from traffic, and see how it feels to handle your bike in winter conditions. Smile, and enjoy.
When it is really cold and your face hurts from the wind, continue to smile and remember that walking or cycling is fun. Try to remember those beautiful summer days strolling along or cruising on your bike, and perhaps remind yourself to get another scarf, because really there is no bad weather, just bad gear — but more on that later.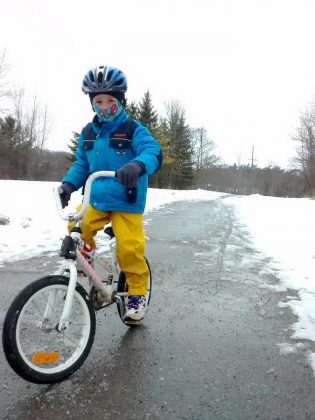 Encourage children to walk or cycle and be sure to keep it fun: make every snow bank an adventure, leave a trail of snow angels, slow down and enjoy the journey.
Kids can spend a lot of time inside during the winter, so use travel time to give them some exercise.
Smile, knowing that you are modelling good habits to future generations.
Active transportation has been positively linked to mental health. Getting exercise and being outside can do wonders to help heal the winter blues.
If it is hard to smile while you are actually walking or cycling in the winter, you will surely be smiling when you arrive at your destination because you have done it with exercise, fresh air, and great accomplishment.
If you are really not feeling it, seek out the nice days. Winter is full of sunny, beautiful days; take advantage of these days and get out and enjoy your walk or ride. Start small, commit to walking or cycling for certain trips or on specific days, like Car Free Wednesdays, and take it from there.
In my family, we like to consider ourselves "car-lite", challenging ourselves to use the car as little as possible while recognizing that the car is still a valuable tool in our lives. Trips in the car become less enjoyable once you have experienced, and learned to enjoy, other options.
Tip #2: Be prepared! Prepare yourself to be prepared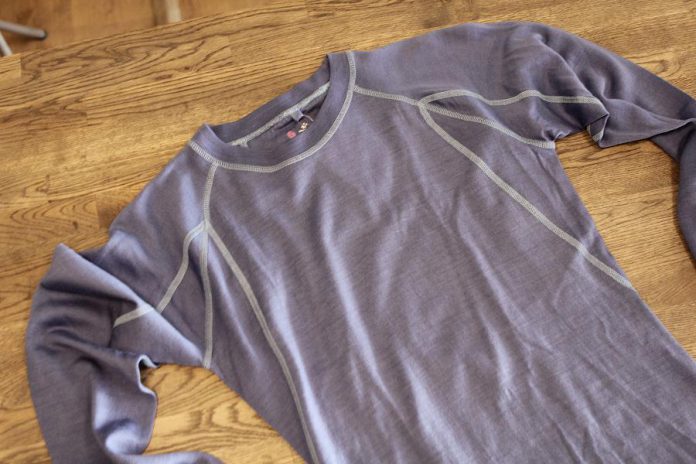 I cannot emphasize enough how important it is to be prepared. You might have good intentions to keep walking and cycling, but if you are caught unprepared and have a negative experience it is very difficult to stick to your intentions. Being prepared might include warm gear you need to be comfortable, the winterized equipment you need to stay safe, or the plan you need to make it happen.
Layers, layers, layers. Gear that will keep you warm and dry will change depending on the conditions, so use layers and you will have lots of options as the day progresses. A good sweat-wicking base layer will keep you warm as you move. Layer it up depending on the temperature and cover it with good outerwear.
If you have a long commute, you won't need many layers because you might be working hard but if you are travelling with children, prepare for frequent snowdrift explorations and layer up to stay warm during more frequent breaks.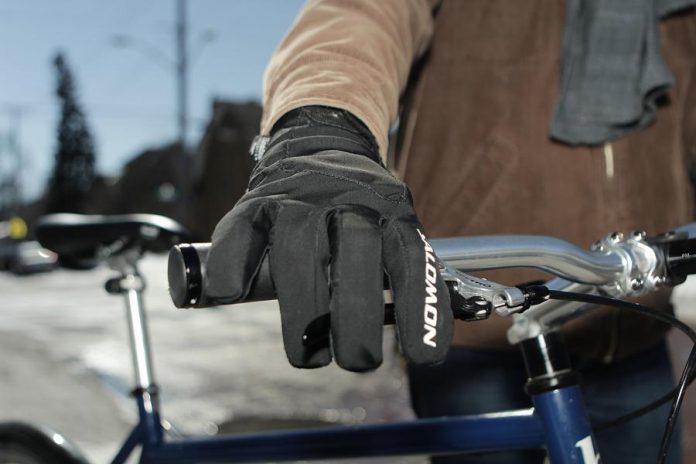 Pay particular attention to your hands, feet, and head. Balaclavas and scarves will help your face stay warm so you can keep smiling. If you are biking, consider mitts or gloves that will allow you to control your bike brakes properly. Goggles, while not always considered fashionable, are very much appreciated when the snow is flying.
You can visit www.envirocentre.ca to view a great guide that will get you comfortably cycling in winter.
Gearing up kids with the appropriate clothes to walk or roll to school is no different than making sure they are ready to play at recess. You likely wouldn't have your child darting from the car to the school in the morning, as that would mean that they're not prepared to enjoy time outdoors during the day.
If they are ready to play outside at recess, then they are also ready to walk or roll to and from school. And they will increase their daily exercise, and they'll have fun. It's a win-win situation!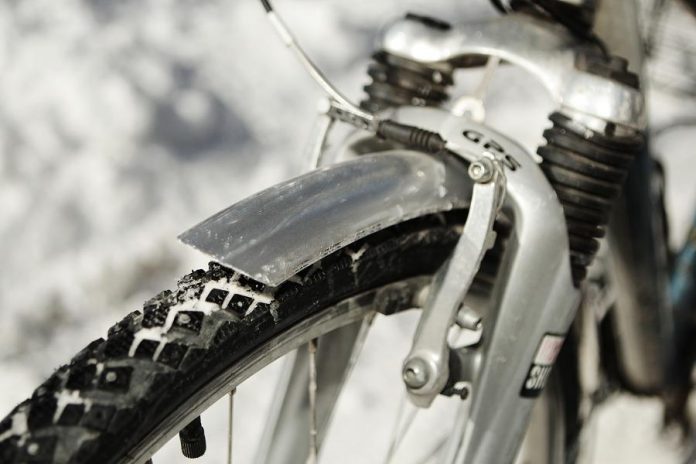 Are you keen to continue to cycle through the winter? Be prepared with the right equipment to help you stay safe and have fun. Note that salt is not our bike's friend so you might want to consider using a winter-specific bike or be prepared to dish out a lot of TLC to your favourite wheels. Regardless of what bike you ride, regular maintenance will keep you rolling smoothly.
Other equipment considerations include fenders, lights, and winter tire options. Fenders are the barrier that will help protect your clothes and body from the spray off your tires; once you use them you will never go back.
Lights are not only required by law after dusk, but they are good to use most days during winter due to the grey nature of a typical winter day. Keep in mind that the days are short and it is easy to get caught in the dark at dusk before you have enough time to arrive home for dinner.
Depending on conditions, wider or studded tires might help you roll down snow- and ice-covered roads with confidence. Walkers can be more confident in slippery conditions with traction devices, which can be slipped over boots for no-slip walking.
VIDEO: Winter Wheels Program – B!KE

If you're feeling a little intimidated by all the gear and equipment talk, luckily Peterborough has several bike shops that can help. Take your bike in for maintenance, purchase equipment, or just have a friendly talk about winter cycling.
If you feel like learning a bit more about maintaining your own bike, B!KE: the Community Bike Shop (293 George St. N., Peterborough) can teach you how to do work on your own bike and help you be a winter rider.
The Winter Wheels program is back at B!KE this winter. B!KE has teamed up with the City of Peterborough to help break down some of the barriers to winter riding, recognizing that riding a bike in the winter is a fun, safe, and reliable way to travel.
The Winter Wheels program is looking for 25 riders who will commit to getting on their bikes this winter, offering participants up to $100 in new parts, like studded tires, and $50 in used parts to winterize their ride. Applications are open until November 22nd. Visit communitybikeshop.org for more information.
Tip #3: Winter is not summer
It is best to recognize that active transportation in winter is going to be different than in the summer. As mentioned above, we need to be prepared for these changes. We also need to change our expectations. As drivers we expect different road conditions and this changes how we drive and how we prepare our car. The same is true when we choose to walk or cycle.
Everything in winter takes longer. We cannot expect to throw on a pair of flip-flops and walk out the door. It is going to take longer to get ready. It is also going to take longer to walk or cycle to where we need to go. Recognize this, plan for it, and don't use it as an excuse. Realistically, it takes longer to scrape off the car windows and drive places, too.
We are going to need to change things up a bit. Your normal routes might not be ideal any more. Whether you are walking or cycling, check out your route options to determine which routes are plowed first, are comfortable for you, are well travelled by others, or have fun features, like really big snow banks. Readjust your routes so you can ensure better conditions.
Expect to have to learn some new skills and face different challenges. We teach our children how to cross a street; we also have to teach them how to cross a street that has snow banks that are taller than their heads.
We have to remember that it takes cars, bikes, and people longer to stop in slippery conditions. These are not reasons to avoid walking or cycling, but are important skills to learn for all ages.
In winter, there are real barriers to active transportation, like reduced accessibility for manoeuvring wheelchairs or strollers through the snow, unclear sidewalks, and needed road or bike infrastructure maintenance, to name a few. Recognize that these real barriers need to be addressed, but that walking and cycling can still be fun, safe, efficient ways to travel.
Be prepared, have appropriate expectations, and most importantly, smile — you got this!