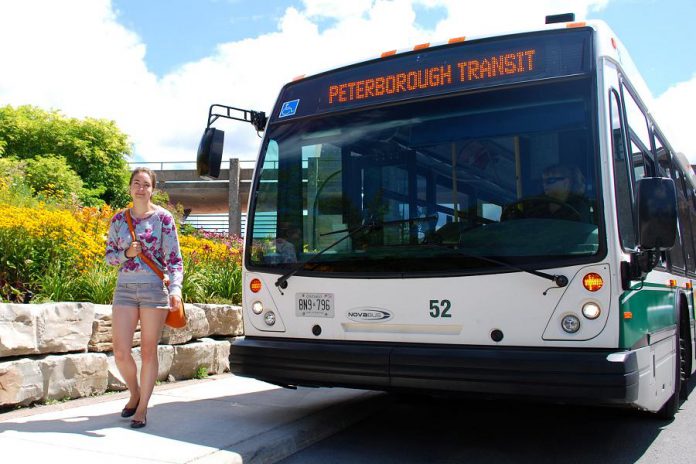 Earlier today (January 8), Ontario Minister of Transportation Jeff Yurek announced the annual distribution of public transit funding from Ontario's gas tax program.
The government is distributing $364 million to 107 municipalities across the province, including more than $3 million to seven municipalities in the Kawarthas. Of that amount, the City of Peterborough receives almost $1.9 million, with the City of Kawartha Lakes receiving the next largest amount at over $574,000.
Funding for Ontario's gas tax program is determined by the number of litres of gasoline sold in the province. The program provides municipalities with two cents per litre of provincial gas tax revenues. The share each municipality receives is based on a formula of 70 per cent ridership and 30 per cent population.
Toronto is receiving the bulk of the gas tax funding at $185 million, followed by Ottawa with $37 million, Mississauga with $19 million, and York Region with $16 million. Brampton will receive $13 million, and Hamilton and Waterloo Region will each receive $11 million.
Municipalities receiving gas tax funding must use these funds towards their public transit capital and/or operating expenditures, at their own discretion. This can include upgrading transit infrastructure, increasing accessibility, purchasing transit vehicles, adding more routes, and extending hours of service.
Here is the breakdown of the share of gas tax funding for municipalities in the Kawarthas:
Bancroft (Hastings Highlands, Highlands East, Wollaston) receives $65,981
Cobourg receives $203,915
Kawartha Lakes receives $574,021
City of Peterborough receives $1,868,784
County of Peterborough receives $45,161
Port Hope receives $164,955
Trent Hills receives $77,577.