This month, food writer Eva Fisher sips by the fire at the Northumberland Fire & Frost Festival, has a gyro with homemade tzatziki at Messini's Gyros & Grill, plans for a plant-based pop-up dinner at Dreams of Beans, and checks in at the grand opening of Nateure's Plate.
---
New Northumberland Fire & Frost Festival toasts winter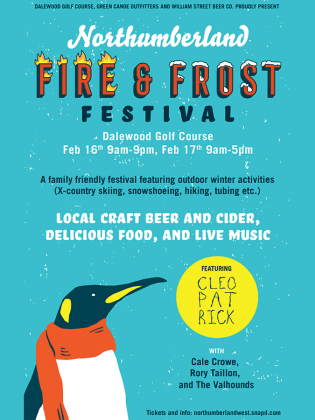 Winter can be hard to appreciate, but add some skis or snowshoes, a warm snowsuit, a glass of great beer, good food, music, and a toasty bonfire, and you might start to think more warmly about the cold weather.
The first-ever Northumberland Fire & Frost Festival is coming to Dalewood Golf Club (7465 Dale Rd, Cobourg, 905-885-8409) on February 16th and 17th, 2019.
The family-friendly event is a collaboration between William Street Beer Company, Dalewood Golf Club, and Green Canoe Outfitters.
Sean Walpole, president of the William Street Beer Company, says that the festival is an opportunity for people to appreciate the beauty of the outdoors.
"More than anything else it's a celebration of the rustic outdoor winter setting in the Northumberland Hills. Dalewood Golf Course is such a spectacular property year round."
The event also comes at a quiet time for festival-goers.
"Microbreweries are inundated with festival events seven or eight months of the year," Sean says.
By hosting a festival in the winter, Sean saw an opportunity to create a festival at a time when many beer enthusiasts have an open schedule. That, and the beer stays cold.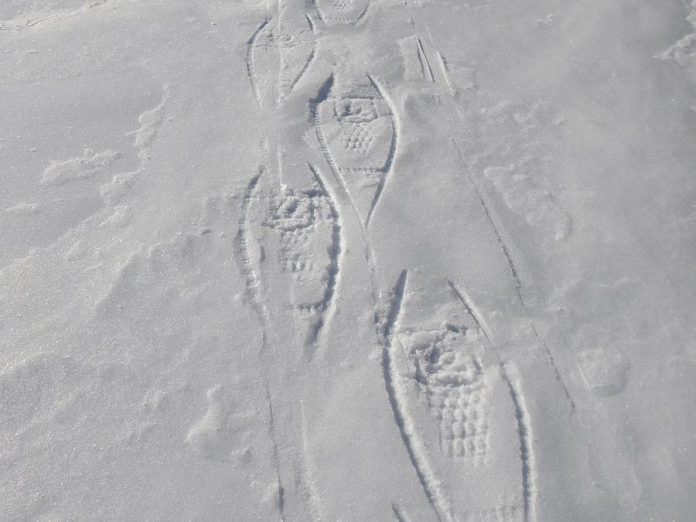 Sean adds that the involvement of Green Canoe Outfitters "brings in this whole other element of structured organized outdoor activities that are totally family friendly and awesome."
Trails are being cleared and marked for snowshoeing, hiking, and cross-country skiing. Rentals will be available on site, or people can bring their own equipment.
The beverage providers for the event will be William Street Beer Company and Empire Cider. In addition to their regular offerings, William Street is planning a few surprise beverages themed especially for the occasion, and Empire Cider will offer warm mulled cider.
Dalewood Golf Club will offer a sit-down brunch for families to enjoy early in the day, but will bring a special menu of portable food outdoors for the latter part of the festival.
The music lineup includes Cale Crowe, Rory Taillon, The Valhounds, and Cleopatrick.
For more information and for tickets, visit www.dalewood.ca/fire-n-frost/
Messini's Gyros and Grill offers Mediterranean flavour on Charlotte Street
Ruben Muthu has opened a new gyros restaurant in downtown Peterborough. Messini's Gyros and Grill (228 Charlotte St, Peterborough, 705-748-0123) opened on December 18th, 2018.
"In Peterborough, nobody's doing gyros like these," Ruben explains. "That's the reason we're doing this here."
So what goes into a Messini's gyro?
I tried the beef and lamb gyros, but they also offer chicken or pork. The pita was perfectly grilled and stuffed with lots of meat, french fries, homemade garlicky tzatziki sauce, tomatoes, and onion.
In addition to gyros, Messini's Gyros and Grill serves salads, stir fries, salmon and steaks, as well as poutine and pasta.
The restaurant offers a broad mix of European and Canadian food, made to order in an open kitchen, which Ruben says offers diners a chance to see how their food is made.
"We don't want to hide anything. People know what they're eating."
This isn't the first restaurant Ruben has been involved in. He is also a partner at Jack's Family Restaurant in Norwood, Lakefield, and Peterborough. His 20 years in the restaurant business have taught him that location, quality, and value are key to bringing in the customers.
"It's now getting busy for us. It's a good location, good dining, and low prices."
You can find Messini's Gyros and Grill online at www.messinis.ca.
Pop Up Dinner with an air of mystery at Dreams of Beans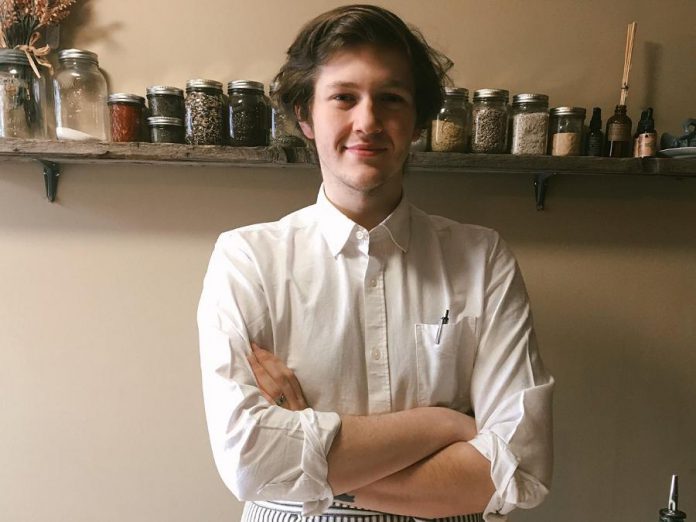 Chef Conner Clarkin doesn't give away his secrets. He has curated a mystery three-course plant-based dinner menu for Pop Up Dinner, a one-night only event hosted by Dreams of Beans Cafe (138 Hunter St. W., Peterborough, 705-742-2406) on Saturday, January 26th beginning at 6:30 p.m.
Without providing specifics, Conner describes the menu as plant-based and refined. He is offering an innovative fine dining menu, developed during his three and a half years as a vegan.
"I want to show people that you can do cool stuff with just plants."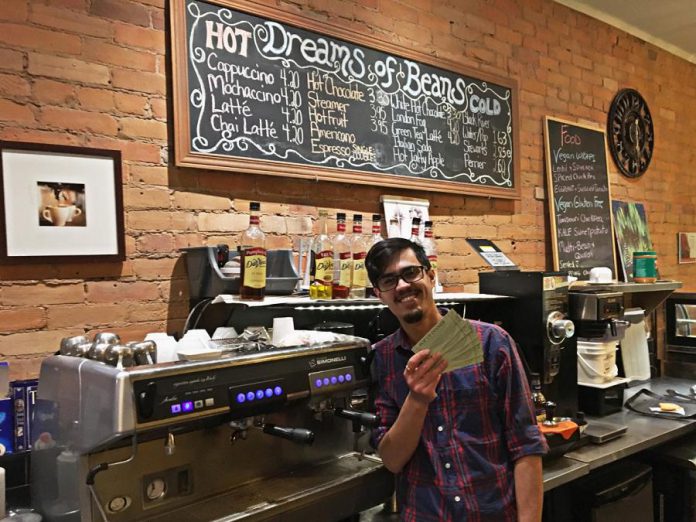 There will be a virgin cocktail to accompany the meal, and Conner's wife Tasha will create a dessert. The couple shares the Instagram handle @electriccityvegans.
Conner currently works at Camp Kawartha, but has previously worked at Food Forest and the Monaghan Cafe (he also performs in local indie punk band Heartless Romantics).
The dinner costs $40 per person. Tickets for Pop Up Dinner are available now at Dreams of Beans or online at www.ticketscene.ca/events/22844/.
Nateure's Plate Grand Opening Celebration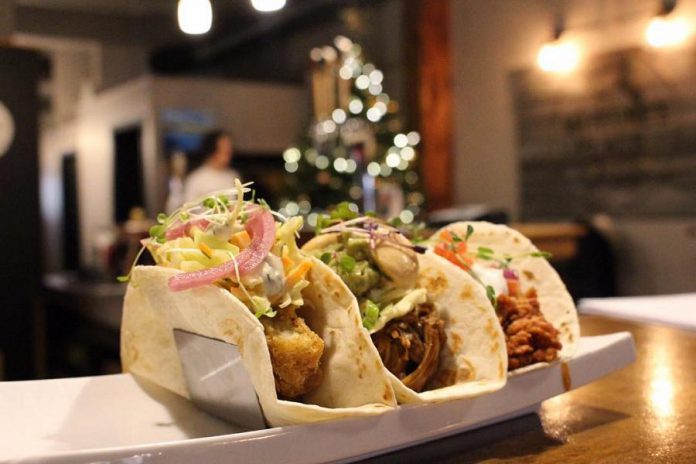 New vegan restaurant Nateure's Plate (182 Charlotte St., Peterborough, 705-874-1215) is hosting a grand opening celebration on January 8th from 11 a.m. to 10 p.m.
Your first chance to check out their new expanded menu, the grand opening will feature classic pub food specials, chicken wings, and beer or a burger and a beer, with a twist — the entire menu is plant based.
The restaurant's focus is vegan comfort food: macaroni and cheese, fish and chips, chicken parmesan and more … all made hearty, delicious, and vegan.
Nateure's Plate is owned by siblings Danielle and Nate White. Vegan Sweet Home, which provides baked goods, is owned and operated by Courtney Vanden Anker.