For all the success she has achieved as a country music recording artist, Lisa Brokop remains fully cognizant of the fact that she owes much to those women who blazed a trail long before her.
In conversation with the Surrey, BC native, Brokop frequently refers to country music legends such as Tammy Wynette, Loretta Lynn, Barbara Mandrell, and Patsy Cline with clear reverence. In particular, Brokop speaks to "the stories" that country music, via its early luminaries, shared with the masses.
"I'm drawn to that just like everyone else … that's what brought me to country music to begin with," says Brokop.
"They didn't have the technology we have now. It was just plain and simple. You had to be good, and you had to have heart and soul. And they did."
On Monday, April 1st at Showplace Performance Centre, Brokop's admiration for country music's early pioneers will be clearly evident as she brings her Legendary Ladies of Country show to Peterborough, joined by fellow country music artists Amanda Wilkinson and Patricia Conroy.
Tickets to the 7:30 p.m. performance cost $35 at the box office, available by calling 705-742-7469 or online at www.showplace.org.
"I can't wait," says Brokop from Nashville, her home for more than 25 years now.
"I've done the show before but I've never done it with the two gals (Wilkinson and Conroy). We're pretty excited about it. We all love traditional classic country music and we love all those legendary ladies. We're going to be singing some of our favourites and will tell some stories and have some laughs. It's going to be a lot of fun."
VIDEO: "Sweet Dreams" by Don Gibson performed by Lisa Brokop

In paying tribute to country music's early crooners — she has also toured a show titled The Patsy Cline Project — Brokop is relying on country music fans' loyalty to the genre, which she says is clearly evident. Combined with the nostalgia factor, a show such as this is a no-brainer.
"It's fun to do my own songs but I love watching the audience and hearing their reaction to the classic songs," says Brokop.
"Sometimes you'll see someone look over to the person beside them and you know they're remembering a moment. Maybe they danced to it or it was a special time or whatever. It really brings a neat energy to the room and takes people back."
"With country music, I think it's the simplicity of it; the raw realness of the music, the lyrical content. People are like 'Oh, I was at so-and-so's house that night I heard that song' or 'I was going through a break-up'…those kinds of things that really make people connect. Or maybe it's the tone of the voice, like Tammy Wynette's voice. That tone she had that was so deep and raw and real. You could just tell that she lived what she was singing about."
VIDEO: "Walkin' after Midnight" by Alan Block and Donn Hecht performed by Lisa Brokop

For the Peterborough show, Brokop will also sing a selection of her own hit songs — an impressive catalogue in the making since 1990 when, at age 17, she recorded her Canadian top 10 debut single "Daddy, Sing To Me".
What followed were eight studio albums, more than a dozen top 40 radio hits, and certified gold record sales. As one would expect with such a pedigree, critical acclaim brought her numerous industry accolades and nominations while high-charting subsequent singles — including such as "Give Me A Ring Sometime", "How Do I Let Go?", "What's Not To Love", "Better Off Broken", and "Something Undeniable" — cemented her position as one of Canada's top country music exports.
"I've heard a lot of artists say they didn't choose the music, it chose them," says Brokop, whose earliest stage experience saw her perform as a child alongside her accordion-playing mother.
"I loved singing from the time I was just a tiny little kid, like while I was in the bathtub. I wouldn't sing for anybody when I was really young, but my mom would put a recorder outside the bathroom door and record me. I just loved it. That was my happy place … on my swing set, swinging and singing. That was my thing.
"I was about seven and I sang O Canada! for a group of people at a campsite. I was scared to death. I wasn't going to do it and someone talked me into it. I did it and then my voice cracked at the very end. I was devastated. I started to cry but then the people applauded.
"I think from that moment I was like 'It's okay .. you can make a little mistake.' It could have gone either way but they loved it. That was sort of my open door. Then I found out Nashville is the place where country music singers went and from then on it was like 'That's where I'm going to go.' I was going to be a singer. I was driven."
VIDEO: "How Do I Let Go" – Lisa Brokop

Not hurting matters was her musical emergence in the early to mid 1990s — a time when female country singers again dominated the radio charts and album sales tracking lists, their huge popularity buoyed by near-constant video play. Brokop says she was "lucky enough" to be part of that renaissance.
"I had success on radio at an early age. Back when I first started recording, there wasn't a lot of Canadian content on the radio so they were kind of desperate. They had to play a certain amount. That helped boost some of my spins. I also had great support from my parents.
"A lot of blessings came to me and I'm grateful I can still go out and play. Sometimes people are lucky to get a few years and that's it. I'm still able to do it, which is a good thing because I don't really have any other education. This is it. I'm a singer and musician."
VIDEO: "Break It" – Lisa Brokop

At age 45, it's now all about balance for Brokop.
"I love performing. I love songwriting. I love being at home with my daughter. I don't want to be on the road 365 days a year. My daughter needs me to be here to pick her up from school and those kinds of regular things. And then having time to write songs. The older you get you start to realize what you want in life and what you don't need. You prioritize things a little bit differently."
Brokop notes the current state of country music is shifting.
"We've had several years of a lot of guys out there doing the real country thing. In some ways, that's been really great but it seems that people want to go back a little more of the classic-sounding music. I think people are missing the realness of that.
"People want to feel things. We need real stuff. We have beating hearts that need to be filled. They want to laugh; they want to cry. I think people long for something deeper and honest. Life is hard. Everybody is going through something. Music is a great thing for that."
Brokop acknowledges that her being comfortable paying tribute to the music of others is a sign of her evolution as a singer.
"It could be maturity … let's go with that," she laughs.
"When I was first starting out, I wanted to do my own music and try to find my place but I think, with time, I've felt it's okay to honour others that came first and were part of the reason why I got into the music business and were so influential to me."
VIDEO: "November Trees" – Lisa Brokop

Hoping to issue a country Christmas classics album later this year, and perhaps put together a Christmas tour, Brokop is clearly in a very good place — a place she remains humble to occupy.
"Sometimes, right before I go on stage and it's a sold-out show, I just stand there and think 'Is this for me?' I just feel like regular little old Lisa Brokop. It's a kind of a pinch-me moment. I hope I always feel that. Some people view me as a superstar. I'm not. I'm just a regular person. I love to sing. I've been given some gifts and I like to use them."
"Things are different for me now. I'm not looking to have the number one slot on the radio. I'm just doing what I do, which is really fun."
Meanwhile, for any aspiring singers Brokop offers advice culled from personal experience.
"Know who you are and know what you stand for and what you believe in," she says.
"The world will get in there and take over and all of a sudden you'll be doing all these things you didn't realize you said 'Yes' to and things can get out of control very fast. I think, in a lot of ways, the universe works it out for you. I'm a big believer in prayer and lifting it up and I think, with faith, that really does guide things."
Amanda Wilkinson and Patricia Conroy
By Bruce Head
For her Legendary Ladies of Country show, Brokop will be sharing the stage with country musicians Amanda Wilkinson and Patricia Conroy.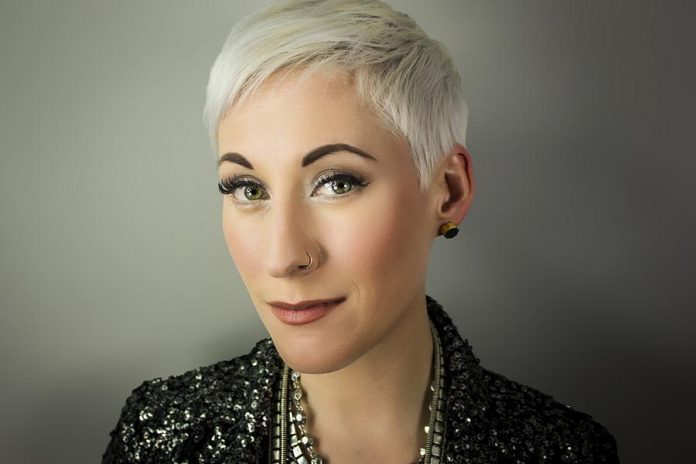 Amanda Wilkinson was born in Belleville in 1982 and raised in Trenton. After her father Steve lost his job at a nuclear power plant, he decided to pursue his passion for music and formed The Wilkinsons with daughter Amanda and her brother Tyler. The family moved to Nashville and released their first album, Nothing But Love, on Giant Records in 1998.
It reached No. 16 on the Billboard Top Country Albums charts and the first single, "26 Cents", was certified gold in both the United States and Canada. In 2007, The Wilkinsons won Independent Group of the Year at the Canadian Country Music Awards. In all, The Wilkinsons received nine Canadian Country Music Awards, one Juno Award, and two Grammy nominations before disbanding in 2009.
VIDEO: "Livin On The Outside" – Small Town Pistols with Amanda Wilkinson

In 2004, Amanda began performing on her own, and released her self-titled debut in 2005, leading to nominations for Single of the Year, CMT Video of the Year, Female Artist of the Year, and Album of the Year at the Canadian Country Music Awards in 2006. After The Wilkinsons disbanded, she and her brother Tyler formed a new country group called Small Town Pistols in 2012, releasing a self-titled album in 2013 that was nominated for a Juno Award in 2014.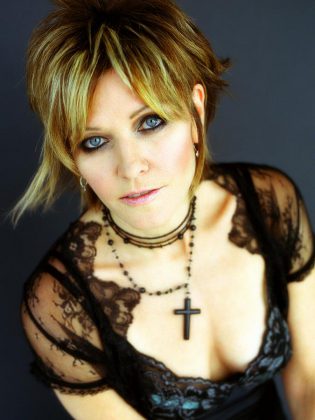 Patricia Conroy was born in Montreal in 1964 and raised in a strong musical environment, influenced by her mother's Maritime country background and her father's Irish roots. Surrounded by Celtic and country music, she began piano and voice lessons and performed in the family band.
Influenced by the sounds of Emmylou Harris, The Eagles, Linda Ronstadt, and Jackson Browne, she moved to Vancouver in British Columbia where her band won $10,000 contest in the late 1980s, which allowed her to record demos of some of her original material.
This led to a record deal with Warner Music Canada. Her debut album, Blue Angel, was released in 1990, with two singles, "This Time" and "Take Me With You", both reaching the top 10 in Canada.
Between 1992 and 2007, Conroy released four more studio records, earning her seven Canadian Country Music Awards and nine British Columbia Country Music Awards. As well as performing, Conroy has been focused on songwriting, with her songs recorded by many Canadian artists including The Rankin Family, Jimmy Rankin, Michelle Wright, Emerson Drive, Small Town Pistols, Tebey, Chad Brownlee, as well as American artists such as Steel Magnolia and Reba McEntire.
VIDEO: "Ain't Nobody Like You" – Patricia Conroy