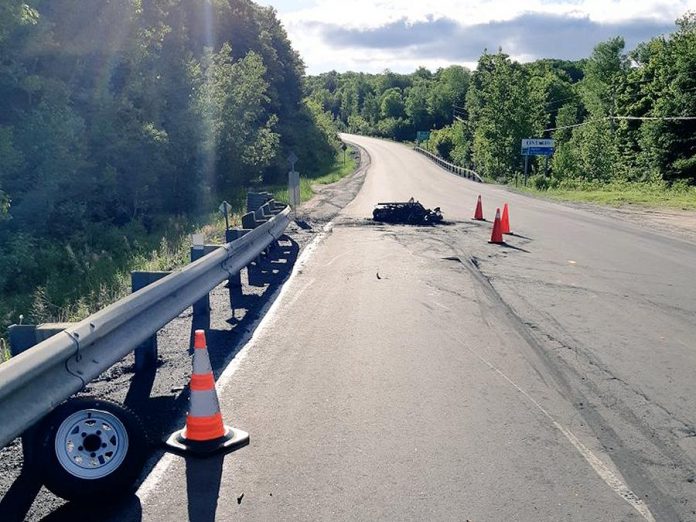 The driver of a motorcycle suffered life-threatening injuries after a crash on Sunday afternoon (June 16) in Highlands East.
At around 4 p.m. on Sunday, police and emergency services responded to an accident on Highway 118 north of Thunderbird Drive and east of Cheddar in the municipality of Highlands East.
They located a motorcycle that was destroyed by fire, with the male driver suffering life-threatening injuries. A passenger of the motorcycle also suffered injuries, but they were not life threatening.
Both the driver and the passenger of the motorcycle were transported to North Hastings Hospital in Bancroft. The driver was subsequently flown by Ornge air ambulance to another hospital due to the severity of his injuries.
Highway 118 between Monck Road and Loop Road was closed for around 10 hours on Sunday, as OPP technical collision investigators were at the scene to determine the cause of the collision.
Police continue to investigate the cause of the collision and will provide further information when available.