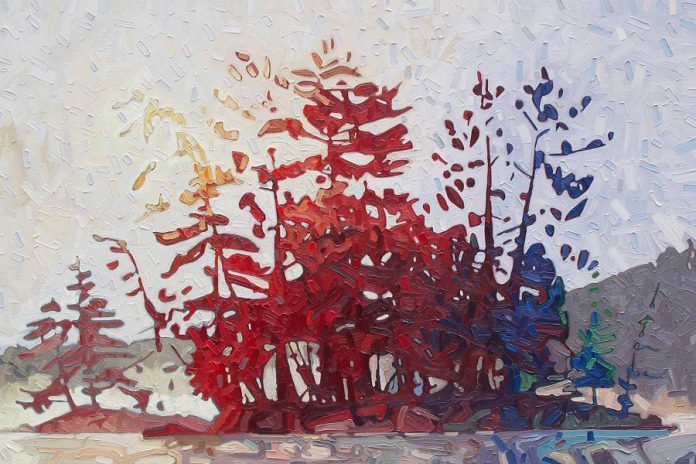 There's a lot to say for autumn in the Kawarthas: a bounty of local food, a kaleidoscope of leaf colours, no humidity or bugs, and — for lovers of art — fall studio tours.
Autumn officially arrives this year on September 23rd, so what better way to celebrate its arrival than with a trip to North Kawartha for the Apsley Autumn Studio Tour?
This is the 26th year of the renowned annual tour, which takes place from 10 a.m. to 5 p.m. on Saturday, September 21st and Sunday, September 22nd. For 2019, the free self-guided tour features 24 artists and artisans in 12 studio locations in the Apsley area, located midway between Peterborough and Bancroft.
Every year, new artists apply for Apsley Autumn Studio Tour and are admitted through a juried process. Many live in the area, while others are guest artists.
This year's participants cover the gamut of the visual arts, including painting, jewellery, glass art, woodworking, sculpture, fabric art, pottery, photography, and metalwork.
As well as being able to view their work, the tour provides you with the opportunity to meet the artists in person.
Here's a summary of the artists and artisans participating in the 2019 Apsley Autumn Studio Tour, including their disciplines and the studios where you can find them (watch for the black-and-white studio tour signs that mark each studio location, which are listed on the map below):
---
Shelley Brown (painting, Studio N)
"I love creating art. It both energizes and grounds me."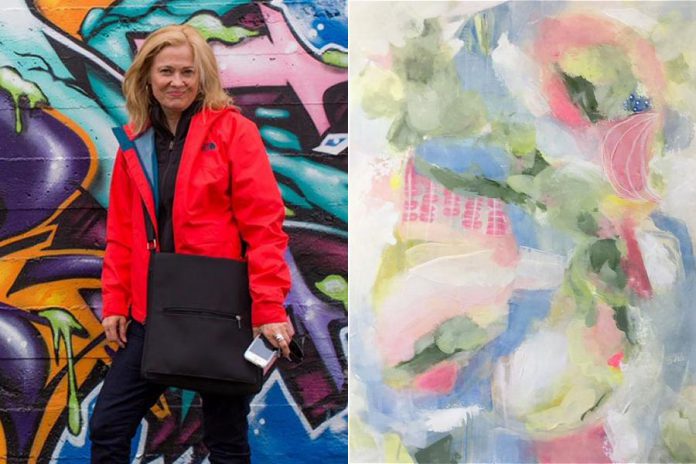 Shane Climie (photography, Studio N)
"Photography provides an opportunity for me to explore nature and to try to capture images that reflect the beauty and biological diversity of the Apsley area."
Megan Cole (sculpture, Studio A)
"I sculpt and paint because I have a compulsion to try to capture the beauty I see in people and my surroundings and I want to try to preserve those glimpses by creating something lasting."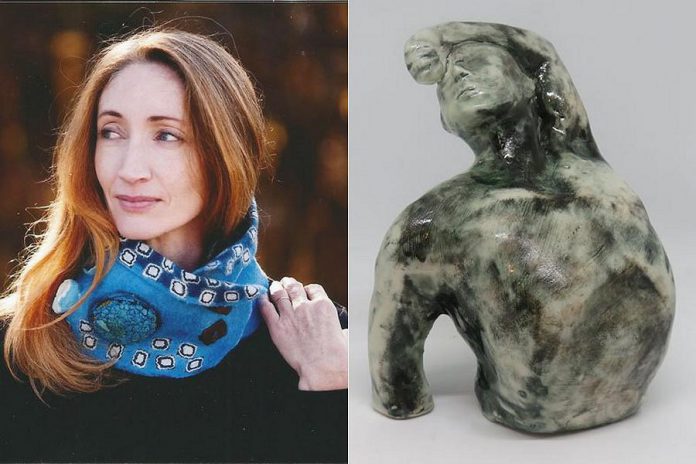 Rachel Conlin (artisan wool and soap, Studio O)
"I am inspired by quiet. I love nature and just the silent solitude that comes with it. Then I get lots of wonderful ideas."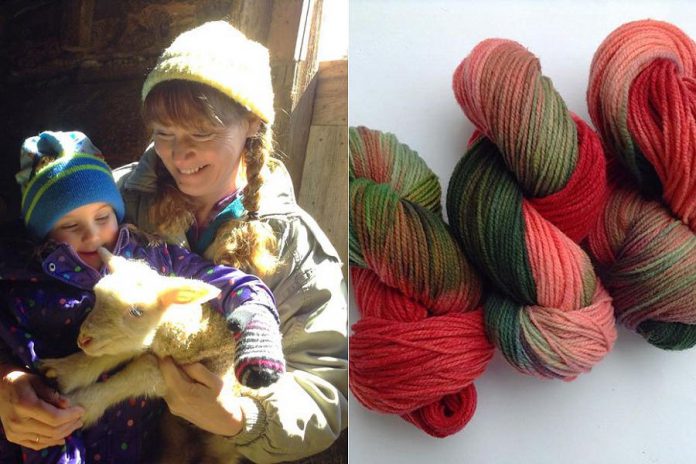 Brad Copping (glass art, Studio F)
"There is an incredible moment when your ideas and means of expression come together. This feeling, however fleeting, is emotionally powerful. "
Jacques Deslauriers (woodworking, Studio L)
"The beauty of wood has drawn me to the forest. I'm inspired from the thickness of forest and the abundance of lakes."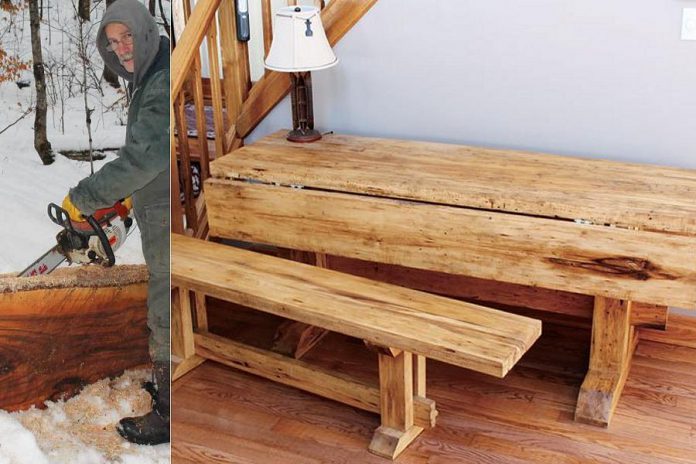 David Grieve (painting, Studio G)
"I love painting and look forward to getting into the studio every day. I enjoy the entire process involved in the creation of a painting: gathering reference photos, sketching new compositions, realizing some of these sketches on canvas and exhibiting the works."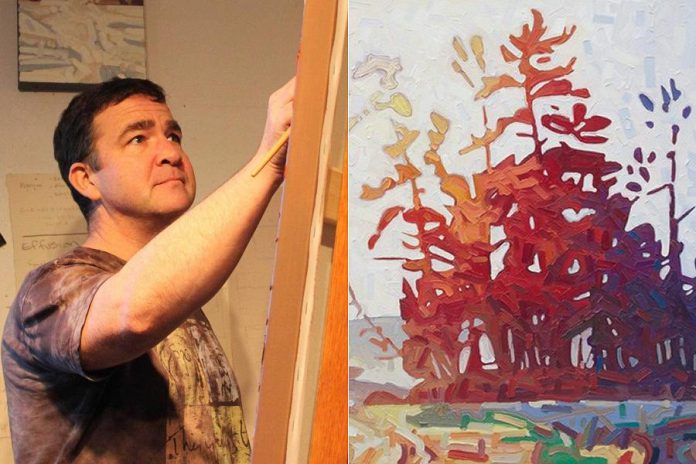 Anja Hertle (mosaics, Studio J)
"I love to create with colour, texture and pattern using materials others have discarded and turning them into fun, whimsical images that induce a reaction of pure joy for myself and the viewer."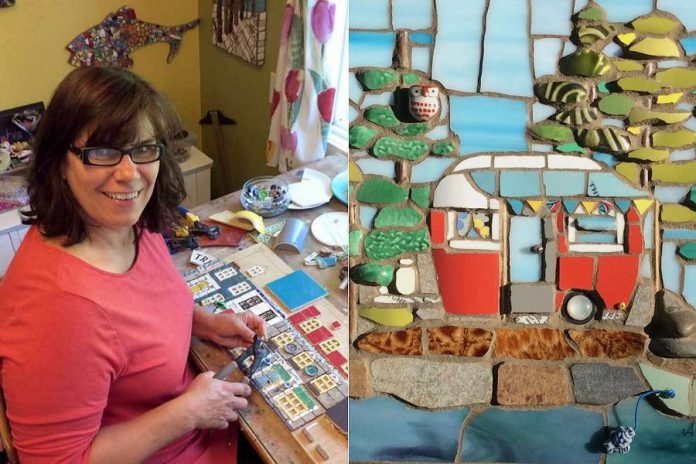 Susan Higgins (glass art, Studio M)
"When I was in my 20s, an encounter with stained glass reached into my heart, and I was captured, so that's what I make things from now."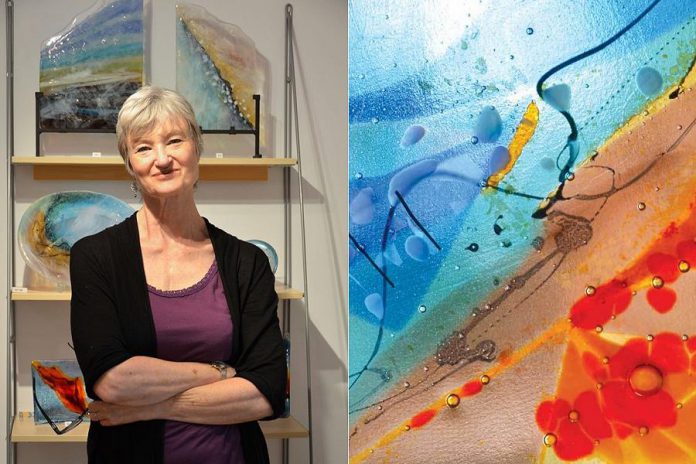 Dolores Hopps (fabric art, Studio H)
"I love to work with different fibre and fabric, the colour and texture … sometimes just seeing a piece of fabric will give me an idea."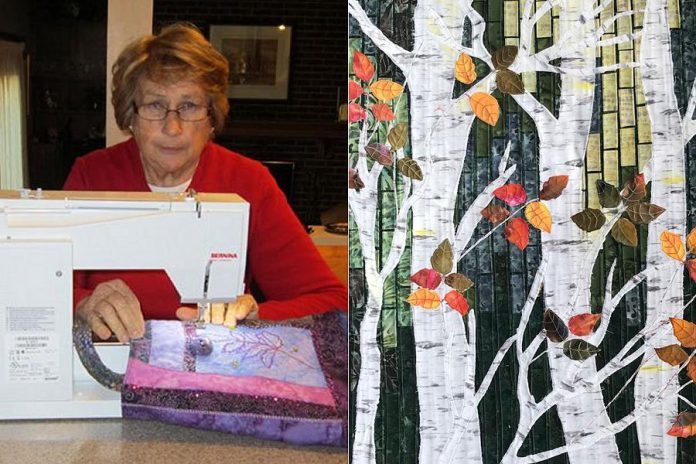 Vivienne Jones (jewellery, Studio F)
"I think of jewellery like small sculpture. I get to make things from my own ideas and inspiration using my hands; things that didn't exist before. It feels a little magical."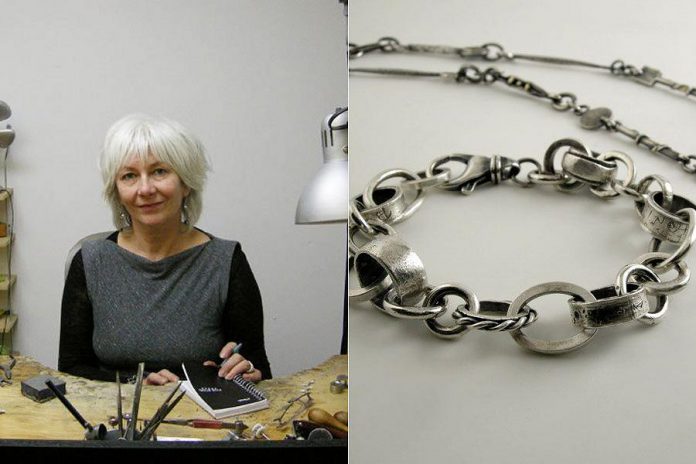 Elizabeth Kusinski (painting, Studio A)
"Painting is necessary to who I am. It is like breathing. One of the qualities I most enjoy about painting with oil is the versatility of this medium."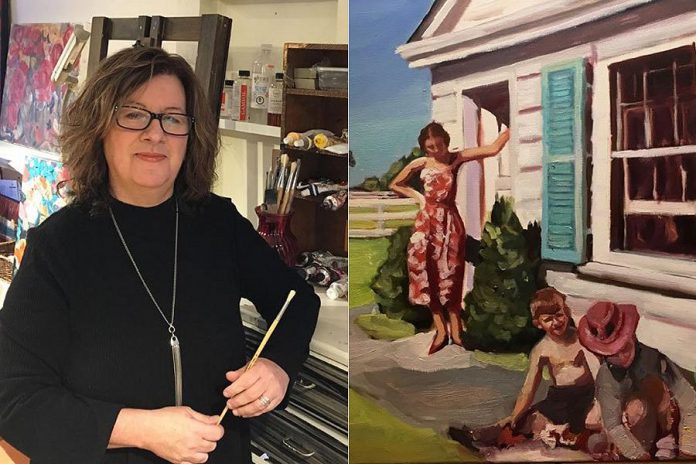 Molly Moldovan (visual arts, Studio M)
"I can't remember a time that I didn't make art. Although my primary focus is abstraction, much of my work is linked to the pristine landscape that surrounds me: the lake, forest and uninterrupted skyscape are at the foundation of every piece that I paint."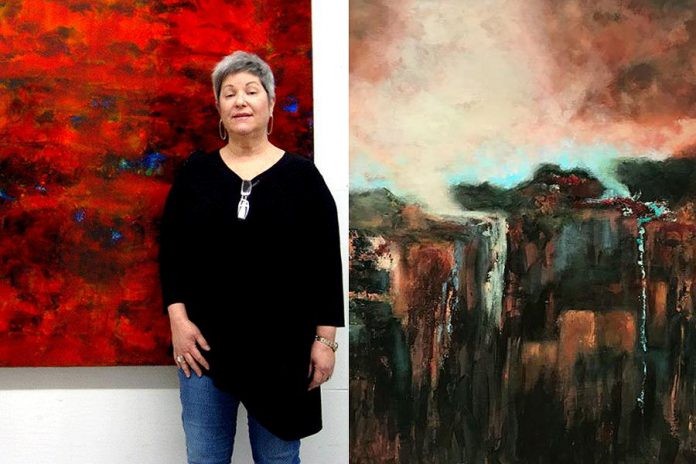 Tom Parsons (woodworking, Studio B)
"I enjoy creating with wood. From collecting to designing to finished product, each piece is unique and I find the work therapeutic. I come from a family of foresters and woodworkers, and was exposed to crafting and building from a young age. Working with wood connects me to my past."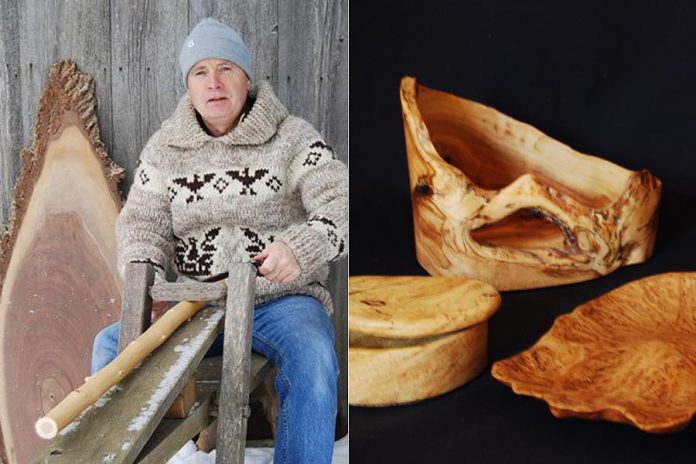 Cathy Pennaertz (pottery, Studio K)
"Besides loving it, I enjoy creating art out of functional materials. Every aspect about where I live gives me new inspiration … my animals, trees, mushrooms to mention a few. "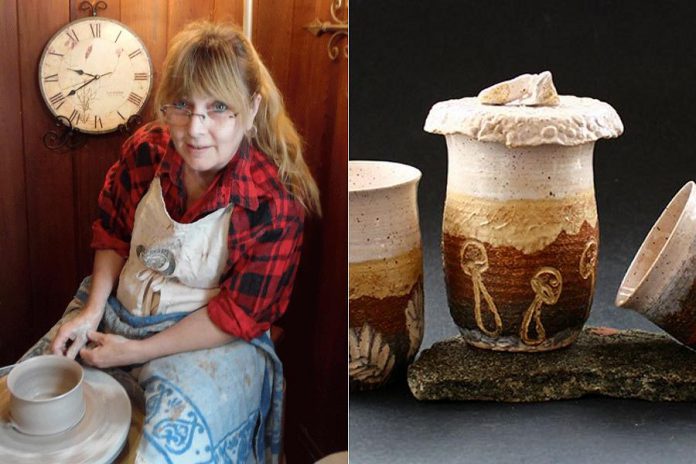 Susan Rankin (glass art, Studio F)
"I blow glass because it is so much fun! It is hot and fast and, like a dance, you have to be fluid and focused. Time just disappears."
Kathy Robichaud (stained glass, Studio H)
"Art is an escape into creativity, where I can lose myself to all the cares in the world and create something beautiful to share."
Arne Roosman (painting, Studio S)
"The infinite possibilities of oils … the brush, its strokes, the sexy response of the canvas, the inflexible protestations of wooden panels."
Catharine Scott (jewellery, Studio H)
"I love creating items that people can touch, hold, and wear. I love the excitement from my clients when they see their custom piece or any piece that I have on display. And I love the feeling I get when I've completed a piece that was challenging or just so simple to make."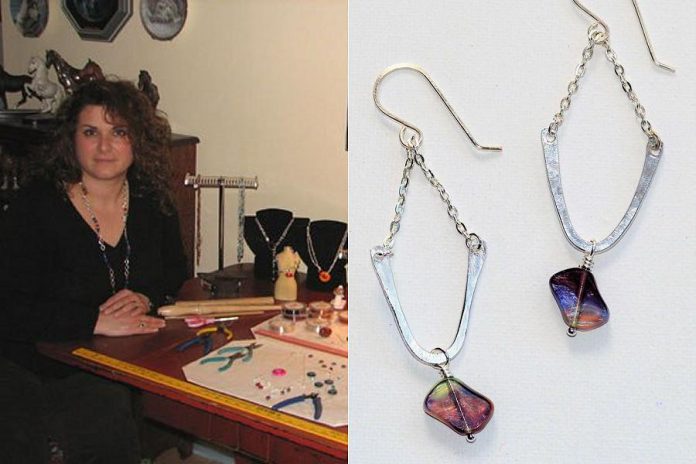 David Smith (painting, Studio F)
"The rhythm of the landscape and the colour and quality of light found within has always been a source of inspiration for my work."
Judy Sparkes (pottery, Studio H)
"I've always loved working with my hands and I have a great appreciation for skilled craftsmanship in any medium. From the first time I touched clay, I was hooked and I've spent a lifetime exploring it since."
Clare Scott-Taggart (metal sculpture, Studio F)
"I do metalwork because I like manipulating metal, I like how it feels and smells. Working with metal is magic."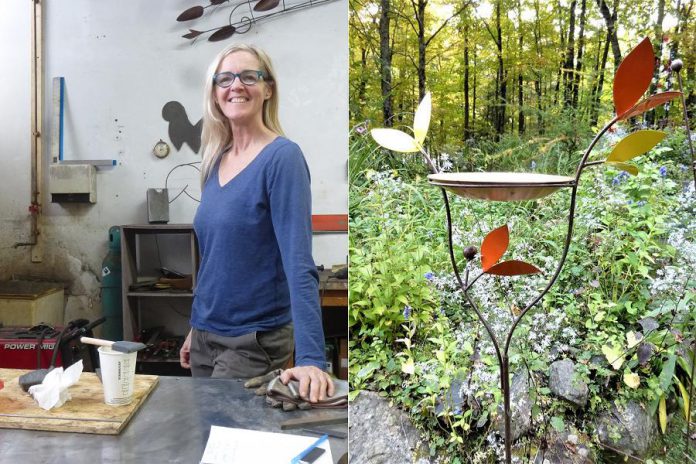 Frances Timbers (jewellery, Studio A)
"I started playing with silver because I had a longtime passion for silver jewellery. I started selling my work because it is too expensive as a hobby to endlessly make things for myself."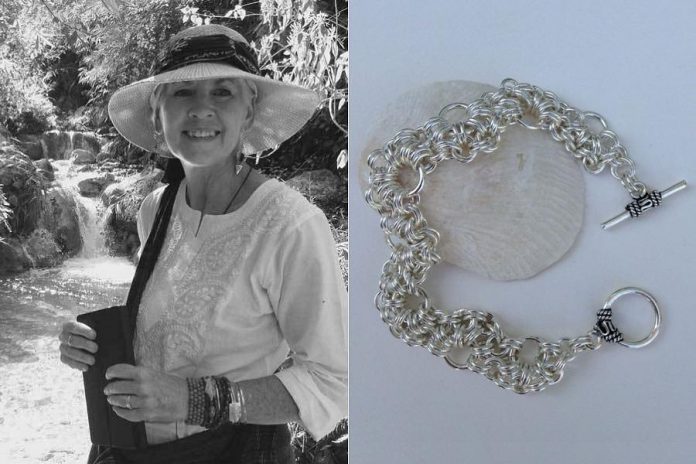 Kimberly Tucker (fibre art, Studio A)
"The process of artmaking is how I express my creativity. It is rewarding and gratifying to have an idea, then to take some materials — whether it is fibre, found objects or a colour of dye — and use that material as a language to express my idea, to make a commentary, or to communicate my experience in a way that words cannot."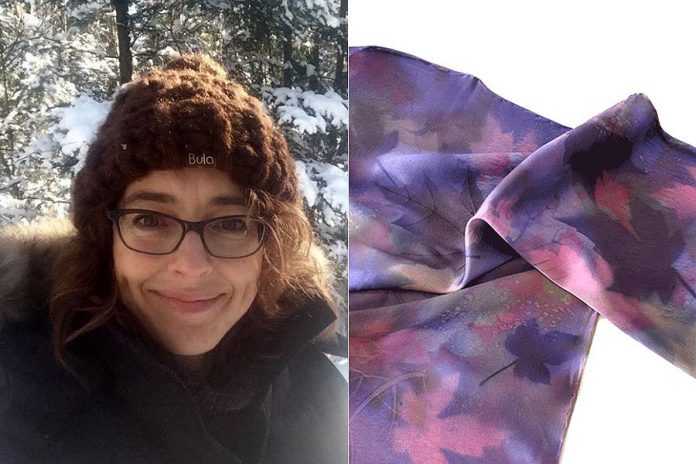 2019 Apsley Autumn Studio Tour Map
Download a printable version of the map
First launched in 1994, the mission of the Apsley Studio Tour is to create public awareness of the arts by promoting and supporting artists in the community.
The tour also supports young artists as well, including sponsoring the Arts Award at Apsley Central Public School. Last year's recipient was Clara Baron.
Head to North Kawartha this September for the day, or make a weekend of it by staying overnight in local accommodation such as the Burleigh Falls Inn or Viamede Resort.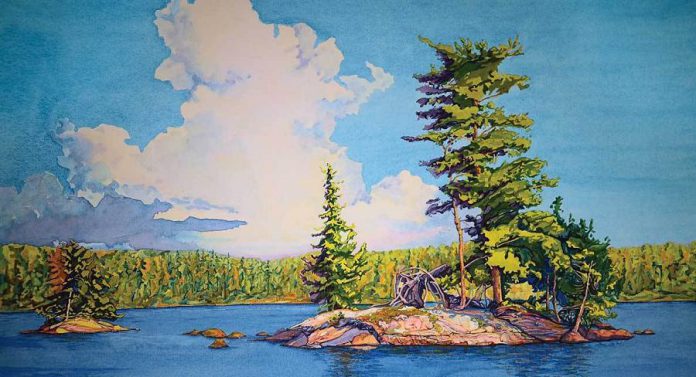 For more information on the Apsley Autumn Studio Tour, visit apsleystudiotour.com. You can also follow the Apsley Autumn Studio Tour on Facebook and Instagram.
This story was created in partnership with the Apsley Autumn Studio Tour.