When we choose to support locally owned independent businesses (including artists, artisans, and craftspeople), it's good for us because it's good for our community. Choosing local first means more of the money we spend stays in our community, resulting in higher-paying jobs and contributing more to the local tax base.
Choosing local first also nurtures the unique character of our community, while reducing our impact of the environment. And local business owners are also residents of our community, supporting local charitable causes as well as other local businesses — creating a domino effect throughout the local economy.
Finer Things Show and Sale
"Bringing you the region's finest is our thing."
So says Leslie Menagh, owner of Madderhouse Textile Studios, the local creative hub behind the Finer Things Show and Sale, which is holding its fifth annual holiday celebration of all that's handmade on Saturday, December 7th at Seeds of Change in downtown Peterborough.
At a time when it is simpler than ever to order gift-wrapped goods by the glow of a computer screen, Finer Things attracts hundreds of visitors far and wide who recognize the incomparable worth and warmth of supporting local artists and entrepreneurial artisans.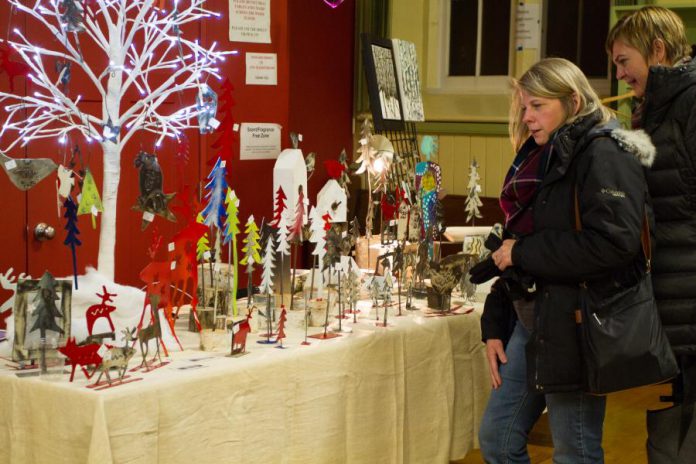 True to its name, Finer Things is a spectacle of some of our region's most celebrated artists and craftspeople working in a broad variety of disciplines.
Since it began in the winter of 2015 as a modest house show and then quickly blossomed into an auditorium-scale event, Finer Things has become one of the holiday season's most anticipated events for both appreciators and collectors as well as seasonal shoppers.
As one of the most profitable events for participating artists and craftspeople, Finer Things is a "choose local" triumph. And Finer Things — which is now running twice per year, with a show in the winter and another in the summer — is also making strides as a driver of social enterprise, part of coordinator Menagh's vision.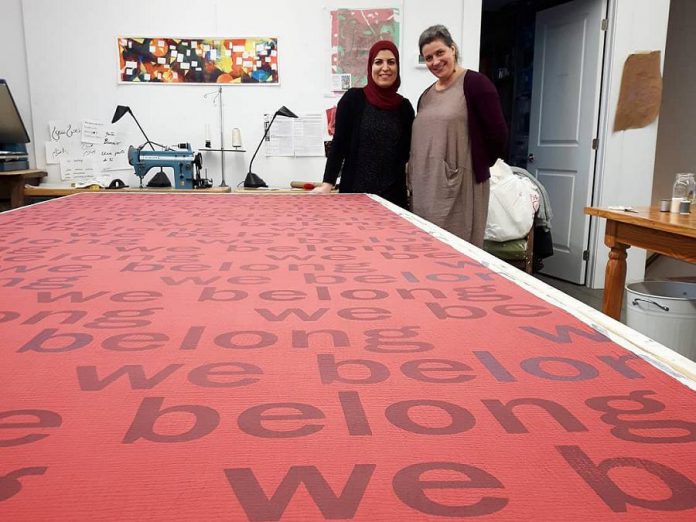 Menagh is working with the Sewing Collective based at Peterborough's New Canadians Centre, and together they are designing and producing hand-printed, textile-based products, due to be unveiled at this winter's show and sale.
The exceptional cast of both returning and rotating vendors at the Finer Things Show and Sale on December 7th includes Aitkin and Hyde, Bella Grey, Brad Copping, Carnival of Kitsch, Charcoal and Rose Petals, Christianna Furguson, Christy Haldane, David Hickey, Fanciful Dolls, Hard Winter Bread Company, Kawartha Lakes Fudge, Keetarella, L'immaginaria, Little Miss Knotty, Messervey Works, Modelia, Olive Cedar Studios, Petals and Elizabeth, Rob Niezen, the Sewing Collective, Sweet Song Herbals, and Wooden Alternatives.
You can also watch for Finer Things annual summer event, which takes place in partnership with the Art Gallery of Peterborough. They'll be at the December 7th event to tell you all about it.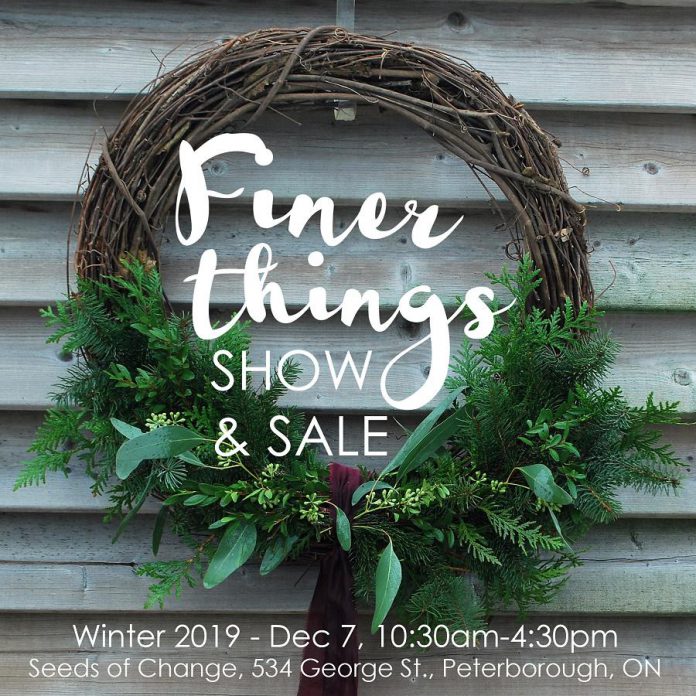 The Finer Things Show and Sale takes place from 10:30 a.m. to 4:30 p.m. on Saturday, December 7th at Seeds of Change at Emmanuel United Church (534 George St. N., Peterborough). Admission is only $5, a portion of which supports after-school programming for crafty teens at Madderhouse Textile Studios. Downtown street parking is free, and the venue is wheelchair accessible.
For more information about Finer Things, including descriptions of each participating vendor, visit finerthingsshow.ca. You can also follow Finer Things on Facebook and Instagram.
The Finer Things Show and Sale is a Madderhouse Textile Studios production. For more information about Madderhouse, visit madderhouse.com.
Do you own a local independent business? If you'd like to be featured in our "choose local" promotion, contact kawarthaNOW Publisher Jeannine Taylor at 705-742-6404 or jt@kawarthanow.com.