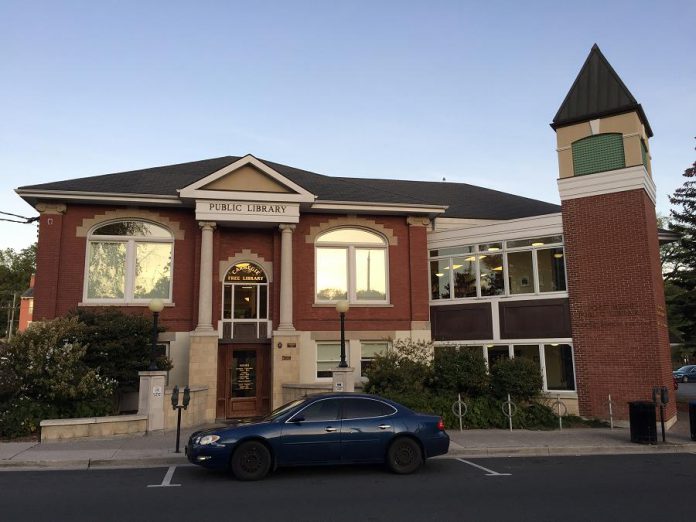 The Port Hope Public Library has announced it will be offering pick-up service at its main branch beginning on Tuesday, June 2nd.
Public libraries in Cobourg and Peterborough are also offering the service, after the Ontario government announced earlier this month that libraries would be allowed to provide pick-up and delivery as of May 19th.
The pick-up service will be available at the Mary J. Benson Branch (31 Queen St., Port Hope) from 10 a.m. to 4 p.m. during weekdays, with expanded hours expected in the future.
Advertisement - content continues below
Library patrons can request holds on library materials through their library account at porthopepubliclibrary.ca, or call the library at 905-885-4712 during regular hours. If you aren't sure what you want, you can speak with a library staff member to request a selection of books, DVDs, or music, based on your preferences.
Patrons who had materials on hold before the library closed will be considered a priority.
When materials are ready for pick-up, the library will call or email. The pick-up location is in the library's parking lot at the south side of the building. There will be no public access to the library building itself.
When arriving for pick-up, patrons should drop any library materials to be returned into the drop-box, park in one of the numbered pick-up spots, and then call the library. A staff member will bring the materials out and place them in the trunk of the vehicle.
Patrons are asked to be patient if there is a high demand for service — staff will process requests as quickly as possible.
For safety, all returned materials are quarantined for 72 hours before being placed back into circulation.
For updates and more information about the Port Hope Public Library, visit porthopepubliclibrary.ca.