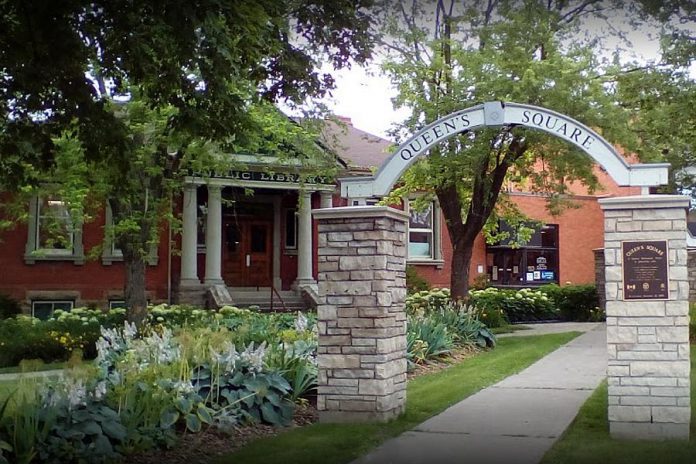 The Kawartha Lakes Public Library has announced it is offering curbside pick-up service beginning Wednesday, June 3rd.
Public libraries in Cobourg, Peterborough, and Port Hope are also offering the service, after the Ontario government announced earlier in May that libraries would be allowed to provide pick-up and delivery as of May 19th.
The pick-up service will be available at the library's branches in Lindsay and Fenelon Falls from 10 a.m. to 3 p.m. Monday to Saturday.
The service is not yet available at the library's other branches — Bethany, Bobcaygeon, Coboconk, Dalton, Dunsford, Kinmount, Kirkfield, Little Britain, Norland, Oakwood, Omemee, and Woodville — which remain closed due to the pandemic.
Advertisement - story continues below
"We hope this new pickup service will help bring a little normalcy back to everyone's lives," says CEO and library director Jamie Anderson. "We hope to expand this to other branches if all goes well."
Library members can place holds on materials through their online account at kawarthalakeslibrary.ca/catalogue or by calling 705-324-9411 extension 1291.
A physical or digital library card is required to place holds on items. Free digital library cards are available for Kawartha Lakes residents at kawarthalakeslibrary.ca/librarycard.
Patrons can request anything — including books, DVDs, audio books, and CDs — as long as it is available at either the Lindsay or Fenelon Falls branches (the library will transport materials between the two branches if required). Materials from other branches are not available.
The library will call when the materials are ready to be picked up. Library members can then visit their selected pick-up branch, where library staff will leave the items at the main doors. A library card or photo identification such as a driver's license is required when picking up items. There is no public access into the library buildings during pick-up.
Patrons have seven calendar days to collect their items. A receipt with return due dates will be included with the picked-up items. The loan period for all material has been extended to four weeks.
The book drops at the Lindsay and the Fenelon Falls branches will also be open beginning on Monday, June 1st and Wednesday, June 3rd respectively.
All returned material must be left at the book drops, as library staff will not be accepting returns at the door. For safety reasons, all returned material will be quarantined for 72 hours before it is checked in, processed, and made available to other library patrons.