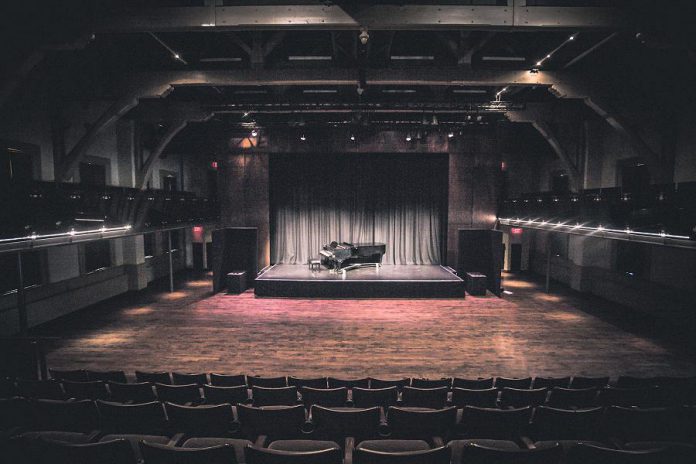 The future of the performing arts is in immediate jeopardy due to the pandemic, according to a media release issued on Thursday (October 15) by the Peterborough Performing Arts Recovery Alliance.
The alliance is a member-led coalition representing 13 arts organizations and live performance venues in Peterborough and the surrounding region, including charitable organizations and private enterprise.
Members include 4th Line Theatre, Electric City Culture Council, Market Hall Performing Arts Centre, New Stages Theatre Company, Peterborough Memorial Centre, Peterborough Musicfest, Peterborough Symphony Orchestra, Peterborough Theatre Guild, Public Energy Performing Arts, Showplace Performance Centre, St. James Players, The Theatre on King, and The Venue.
Advertisement - content continues below
While the alliance's members have been supported by government financial aid such as the wage subsidy and commercial rent relief programs, and have have taken steps to reduce expenses (including laying off staff), these measures have been insufficient to guarantee their future viability.
"Unfortunately, over six months without meaningful revenue has left our members in a desperate financial situation," the alliance states.
To illustrate the issue, the alliance provides examples of the financial situation that two of its members are facing.
Market Hall Performing Arts Centre in downtown Peterborough is still carrying $10,000 in monthly expenses, despite having reduced its pre-pandemic expenses by between $30,000 to $50,000. With no revenue available to address the remaining expenses, the not-for-profit organization is looking at an accumulated deficit of $150,000.
The Theatre on King, a small black-box theatrical performance venue in downtown Peterborough, has lost 80 per cent of its revenue due to the pandemic. While the theatre's sole full-time staff person has been collecting the Canada Emergency Response Benefit (CERB) instead of drawing a salary, and although the building's landlord has provided a short-term rent reduction of 50 per cent, The Theatre on King will need at least $30,000 to continue to operate into 2021.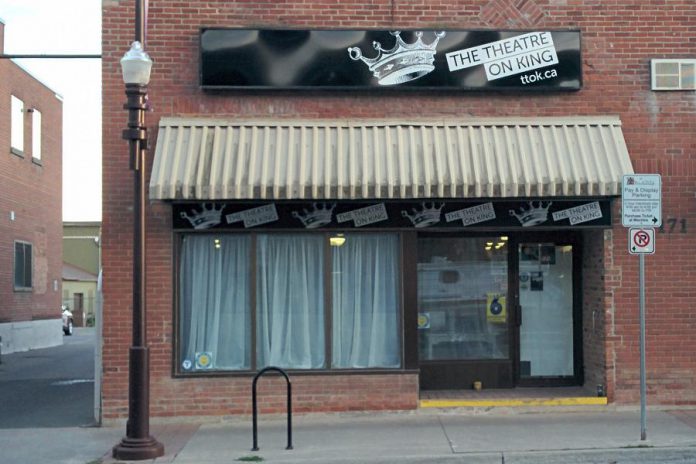 "As we hit the pandemic;s second wave, we are gravely concerned about the future of the performing arts in the region," the alliance states. "Without immediate relief, beloved venues and arts organizations are facing permanent closure."
"We are reaching out to all levels of government, private industry, foundations, media, and the community to raise awareness and share our knowledge about what supports would make a difference to organizations like ours, both here and right across the country."
The alliance is calling for stable and comprehensive multi-year funding measures, such as rent and tax relief, wage subsidies, operating support, funding for personal protective equipment, and subsidies for reopening with smaller audiences.
Advertisement - content continues below
"Direct support for our organizations equals support for the communities that rely on us, and the innumerable businesses — hotels, restaurants, cafes, pubs, and so many more — that depend on us for their success," the alliance states. "The performing arts bring vitality, health, and wellness benefits, and our members generate an outsized economic impact on the city and region."
For example, Peterborough Musicfest brings in at least $5 million to the local economy through its free-admission concerts every summer, the alliance states, and 4th Line Theatre in Millbrook has an economic impact of almost $4 million.
"The loss of venues and arts organizations would have a profound negative impact on businesses, on tax revenue, and on our reputation as a desirable place to visit, live, work, and invest," the alliance states. "It would take years, if not decades, for Peterborough and the region to recover socially and economically from the gap left by our closure."
According to the alliance, it will be more affordable to keep local arts organizations and performance viable now, rather than to allow them to permanently close and to attempt to rebuild the performing arts community in the future.