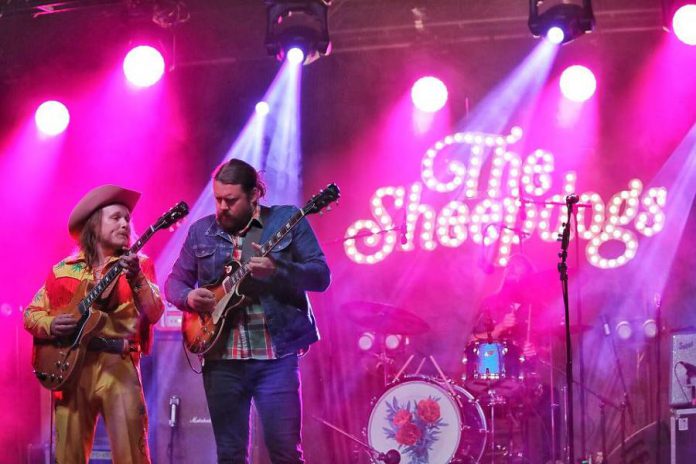 What was called "an unknown" last fall has progressed into an initiative to stage a series of drive-in live music concerts this summer in the Peterborough Memorial Centre parking lot.
With Peterborough city council having tentatively approved the $75,000 cost for an outdoor stage, Memorial Centre facility manager Jeremy Giles is moving forward with plans to stage six concerts starting in June into August.
Buoying Giles' optimism for their success is last September's pilot project staging of two drive-in concerts featuring The Sheepdogs and The Jim Cuddy Band, followed the next night by Tim Hicks and Jason McCoy. Both shows were presented in the Memorial Centre parking lot west adjacent to the arena east of Roger Neilson Way.
Advertisement - story continues below
With specific dates and acts for the series a work in progress, Giles says more details will be announced in April. The ticket cost for each show will vary, based on the acts performing.
According to a staff report, the city could break even financially on its outlay by recovering monies spent through ticket sales, sponsorships, and redirection of dollars normally spent to the benefit of venues and arts organizations. It's estimated that each of the six shows would cost $35,000 to stage, when expenses such as artist fees and security are added to the bill.
"The exercise isn't to generate a bunch of revenue but it's certainly not to be run at a deficit either," says Giles, noting event partnerships with Showplace Performance Centre and Market Hall Performing Arts Centre have been secured with other liaisons being explored that may lead to additional shows.
"It's a community approach to getting live venues back to offering programming," Giles says. "It's a chance for groups that have been severely impacted (by COVID-19 restrictions) to get back to a little bit more normal business for them."
Showplace general manager Emily Martin says the downtown venue's involvement in the drive-in concert series simply makes good sense.
"We rely on the local community and local artists and local production companies to help us do what we do, so it's a great opportunity to be able to give back by tying in local artists and production companies with what the Memorial Centre wants to do," says Martin, adding what the partnership will specifically look like is a work in progress.
"So much of what I've been doing the last year is a lot of advocacy and looking at rules and regulations, so the opportunity to actually be planning an event is kind of nice. I'm grateful to the city for inviting us to take part."
Advertisement - story continues below
Of note, says Martin, working together with Market Hall general manager Chad Hogan isn't a strange animal.
"We're good friends. We bounce ideas off each other. We share information. We've shared resources and even done shows together. Being able to open that relationship up and include the Memorial Centre is amazing."
For his part, Hogan says "We want to be at the table providing assistance and input," adding "We're all part of the same community. I'd rather be part of it than on the sidelines."
Like Martin, he says what's notable about an initiative like this is the optimism it spawns.
"Part of making it through this (the pandemic) is optimism. There have certainly been times over the past 12 months that have been bleak, but we're still standing."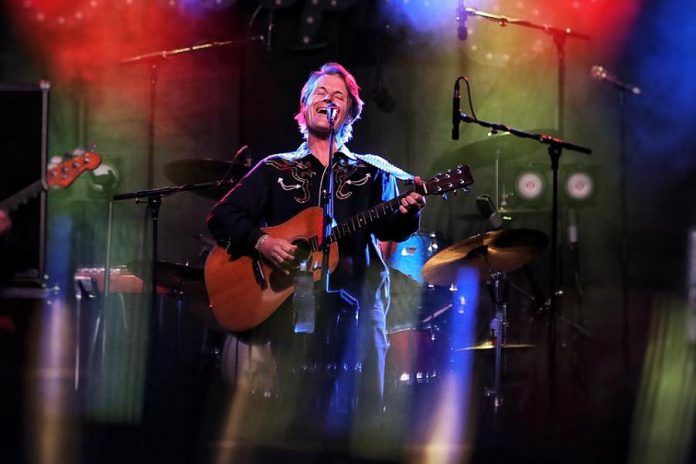 Like Showplace, Market Hall is also a non-profit organizations that receives some financial support from the city. As such, Market Hall has "a bit of a duty to deliver something," says Hogan," adding "Truth be told, we'd be involved with it regardless. We're all raring to go and want to do what we do — deliver programming."
He too says the real value lies in the opportunity to create work for artists, sound and lighting technicians, and other live event staff typically affiliated with indoor shows.
Terming feedback from last September's concerts "really positive," Giles says their staging was an attempt to salvage something good from what was a devastating year.
Advertisement - story continues below
Pandemic restrictions saw the Memorial Centre lose seven large-scale live events, including sold-out concerts by Alice Cooper and The Glorious Sons. Also cancelled were two monster truck shows, and all the Peterborough Petes and Peterborough Lakers games.
"The purpose to our existence is having people in the venue," says Giles, now in his fifth year with the Memorial Centre following seven years with the Tribute Communities Centre in Oshawa.
"Having it shuttered and the lights off is not our mandate. It's not what gets us out of bed in the morning. Contacting thousands of people and refunding their money isn't our normal line of work. It was tough."
Pursuing the drive-in concert model, notes Giles, is "recognition" that it's unlikely the Memorial Centre will able to welcome patrons — be they sports or live music fans — back inside any time soon.
"We don't expect any programming inside before the mass vaccination is done, which is projected for September," Giles says.
"Realistically, I don't expect we'll be inside in September either," he says. "This is a way for us to get some people back to work and get our community back to shows but being able to do so in a safe environment."
"If you look at the (provincial government's) reopening framework, even if Peterborough was in the green zone, we couldn't do more than 100 people at any event unless it's in a drive-in format where the same gathering limits don't apply."
Advertisement - story continues below
Giles adds the big difference now from a year ago is our collective knowledge and awareness of what steps are required to stay safe.
"Last year at this time people were afraid to go to the grocery store, where now you wear your mask and you wash your hands and you keep your distance," he says.
"I think people are now more willing to come out to drive-in type shows. When the time comes that we do get back inside, it'll be interesting to see what the mindset of people is. Maybe this drive-in format will exist for a while along with the traditional formats that we know. Certain people will be banging down the doors and certain people will be waiting."
While the 2021 status of familiar and popular live music events like Peterborough Musicfest and the Havelock Jamboree remains undetermined at this point, Giles says drive-in concerts will fill help fill the void that last summer saw.
That said, he notes, there's another benefit.
"What we did last September was a give-back to the community. It improved the quality of life for people during a tough time. This is step one of any recovery but it's something to look forward to."
Martin concurs, saying "There's some definite optimism and excitement in the air."
"There's always a light at the end of the tunnel. We're going to come back strong. We'll be here for the community as soon as we get the green light to go."