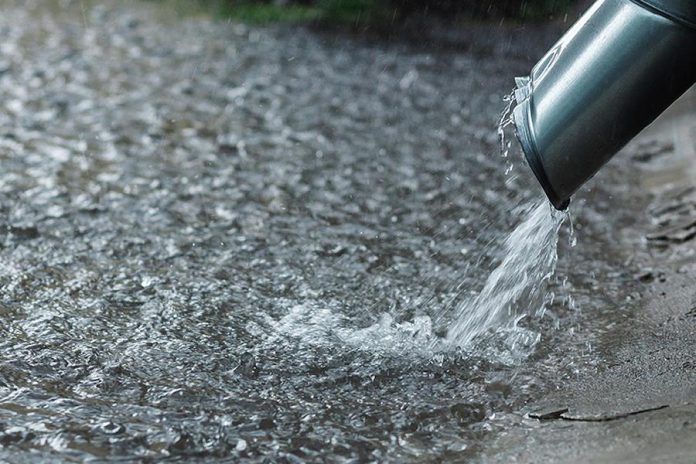 Environment Canada has issued a rainfall warning and a wind warning for all of southern Ontario, including the greater Kawarthas region, for Friday (December 10) and Saturday.
A strengthening low pressure system is forecast to track northeast across the Great Lakes on Saturday, bringing heavy rain.
In the Kawarthas region, the heavy rain is expected to begin late Friday evening and continue through Saturday afternoon, with rainfall amounts of 25 to 45 mm forecast.
Advertisement - story continues below
A cold front will sweep through southern Ontario Saturday afternoon and evening, into the overnight hours, with strong winds gusting up to 90 km/hr in some areas.
In anticipation of the strong winds, Ontario Hydro has issued a statement that crews are ready to respond to power outages.
"Downed power lines are very dangerous, even if they don't appear to be live," the statement read. "If you see a fallen power line, keep at least 10 metres back and report it immediately by calling 911 and Hydro One at 1-800-434-1235."
Otonabee Conservation has issued a flood watch for all waterbodies and watercourses in the Otonabee Region watershed, which includes the municipalities of Selwyn, Douro-Dummer, Asphodel-Norwood, Otonabee-South Monaghan, Cavan Monaghan, City of Kawartha Lakes, City of Peterborough, and Trent Hills.
"With frozen ground conditions, the expected rainfall and potential heavy downpours, combined with warm temperatures and melting snow may cause minor flooding in low-lying areas," the flood watch states. "As a minimum, water pooling on roads and in low-lying areas and higher than normal water levels and flows can be expected, especially in the vicinity of culverts and bridges. Higher than normal water levels and flows will continue throughout the weekend as the expected rainfall and snow melt flushes through our waterways."
Advertisement - story continues below
Otonabee Conservation is advising residents are advised to be extremely cautious around all local lakes, rivers, streams, and creeks because shorelines and riverbanks will be slippery and could be undercut, and currents will be strong. Road-side ditches, wetlands and other low-lying areas may experience unsafe ponding conditions. Dams and other water control and water conveyance structures are especially dangerous and should always be avoided.
Kawartha Conservation has issued a water safety statement for the Kawartha watershed, which includes City of Kawartha Lakes, Scugog Township, Brock Township, Clarington, Trent Lakes, and Cavan Monaghan.
"No flooding problems within the Kawartha Conservation watershed jurisdiction are anticipated at this time," the water safety statement reads. "However, water accumulation in low-lying areas, road ditches, and areas with poor drainage can be expected."
"All local rivers, streams, ditches, and lakes should be considered extremely dangerous in these conditions. Riverbanks and shorelines are slippery and unsafe. Stream currents will be strong, and water temperatures dangerously cold. Ice cover, where it exists, is extremely hazardous."