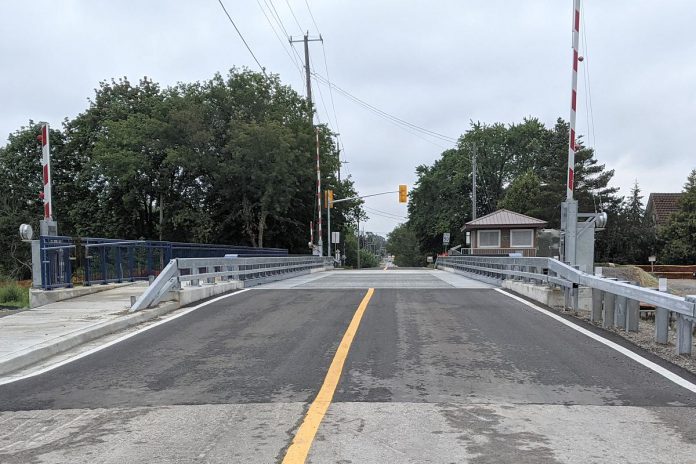 Parks Canada is preparing for the opening of the boating season on the Trent-Severn Waterway and will be temporarily closing the Maria Street and Warsaw Road swing bridges for spring maintenance.
The Warsaw Road Bridge on Parkhill Road, between Television Road and Armour Road, will be closed on Tuesday (April 26) from 9 a.m. until 2:30 p.m.
The Maria Street Bridge, connecting Maria Street to Ashburnham Road, will be closed on Wednesday (April 27) from 9 a.m. until 2:30 p.m.
Advertisement - content continues below
Motorists are advised to plan alternate routes during these closures. Detour signage will be in place.
The bridge work includes preventative maintenance tasks like washing and greasing swing bridges, and conducting visual inspections to ensure their safe operation.
For more information about the Trent-Severn Waterway, visit www.parkscanada.gc.ca/trent.