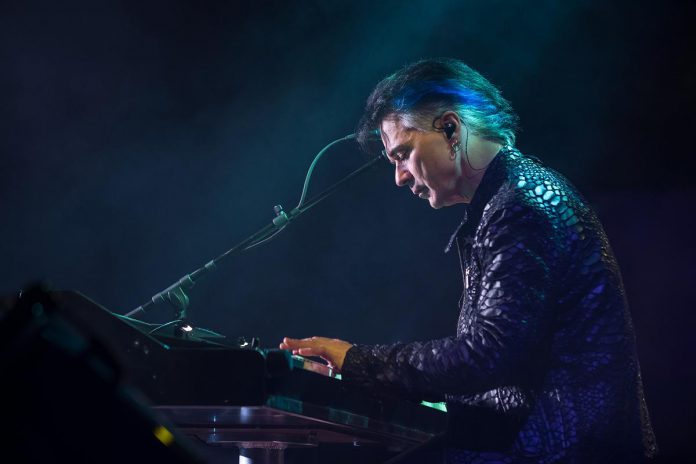 Sometimes through hard work, perseverance, or plain luck, or often a combination of all three, one ends up becoming exactly who one was always meant to be.
In the mid 1970s, Scarborough high school student Lawrence 'Larry' Gowan had visions of rock music stardom dancing in his head. Combining a natural showman persona with abundant classically trained piano talent as a member of Rhinegold, the Scotland native left little doubt that his star would rise at some point down the road.
Sixteen Juno Award nominations later, with two of the coveted statues in his possession, Gowan is now approaching 25 years as a member of the American rock band Styx, having earlier enjoyed a very fruitful solo career in the 1980s that brought him considerable commercial success to the tune of four platinum-certified albums and a star on Scarborough's Walk of Fame. Gowan indeed became, and remains, exactly who he was meant to be.
On Saturday, July 2nd at Del Crary Park, Peterborough Musicfest welcomes Gowan back to the Fred Anderson Stage. Admission to the 8 p.m. concert is free.
Advertisement - story continues below
While fronting the Toronto-based theatrical prog-rock group Rhinegold, Gowan paid his dues on the Canadian bar circuit from 1976 to 1980 before deciding to go it alone.
In an April 2022 interview with Andrew Daly of VWMmusic, Gowan remembered his music business teeth-cutting days with Rhinegold.
"When I was a teenager, I saw Rick Wakeman, Elton John, Tony Banks, Freddie Mercury, and Keith Emerson — all these great keyboard players," he recalled. "I took note of Styx and that's kind of what the band that I was in was trying to emulate in some ways."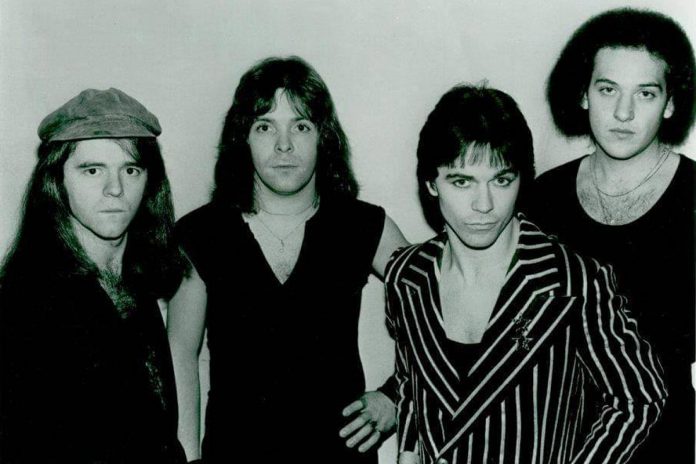 "We were somewhere between Queen and Genesis," he explained. "With Rhinegold, unfortunately, we emerged right at the height where disco just melted into punk. We had a great following in Toronto but the record companies weren't all that enamoured with it because we just weren't the flavour of the moment."
Gowan's 1982 self-titled debut album, while not exactly a breakthrough, gave strong evidence of better things to come.
English record producer David Tickle brought Gowan into Ringo Starr's Startling Studios in 1984 and enlisted the help of a number of Peter Gabriel's backing musicians. The resulting album — Strange Animal — was a huge commercial success, producing the top-selling title single as well as charting hits "A Criminal Mind," "Guerilla Soldier," and "Cosmetics." Critical acclaim followed as did six 1985 Juno Award nominations, with statue wins for best video for "A Criminal Mind" and best album graphics for "Strange Animal."
VIDEO: "Strange Animal" – Gowan

"When we finished Strange Animal, Ringo came in one day and told me privately 'I was told you your album sounds good but you know what? It sounds especially good,'" recalled Gowan.
"He said his favourite song was Cosmetics. It's the first song on the album. I figured when he gets a copy of the record, I want him to hear his favourite song first just in case he takes it off (the turntable)."
With a seemingly tough act to follow, Gowan followed very well in the form of 1987's Great Dirty World, his third studio album that featured the single "Moonlight Desires."
Advertisement - story continues below
"The video for Moonlight Desires — it's Jon (Anderson of YES) and me on top of the Mayan pyramids in Mexico City," said Gowan. "What can you say? Those epic videos of the '80s are just crazy. It's way over the top actually, literally over the top since we're standing on top of the pyramids."
Three years later, Gowan's fourth album Lost Brotherhood, feature an overall harder rock feel and gave him yet another hit single in the form of "All The Lovers In The World." The 1990s saw Gowan release three more studio albums, with singles such as "When There's Time For Love" and "Dancing On my Own Ground" keeping him well in the game.
In 1998, he received his due in the form a National Achievement Award from SOCAN (Society of Composers, Authors and Music Publishers of Canada). However, it was Gowan's 1997 performance at Montreal's Molson Centre that set him on an exciting new trajectory.
VIDEO: "Moonlight Desires" – Gowan

After performing as a support act for Styx, Gowan was contacted two years later by impressed band member Tommy Shaw and asked to tour with the band as a temporary fill-in for ailing lead singer Dennis DeYoung.
That eventually became a permanent gig, bringing Gowan full circle from the mid 1970s when he covered Styx songs in Rhinegold, with Styx incorporating Gowan's hit song "Criminal Mind" into the set list.
Having recorded with Styx, Gowan still tours with the band, with 2022 bringing several tour dates with REO Speedwagon and Loverboy.
VIDEO: "Criminal Mind" – Styx with Contemporary Youth Orchestra and Chorus of Cleveland

"At first, it (performing with Styx) was surreal," Gowan said. "It didn't hit me until our first show. We were playing in Branson, Missouri. We opened up with Blue Collar Man and the second song was The Grand Illusion. As we're about to start The Grand Illusion, there was a big fanfare at the beginning. I'm looking at over two thousand people and realizing 'This was all fun and games for us but this just got very real.'"
"My career is weird. Normally you're in a big band and then you try to see how your solo career would go. Mine was the opposite of that. But I'm glad with the way it all worked out because I wouldn't be in Styx today if it had gone the other way."
"I like the unpredictable nature of where things have gone for me. It's like you finally have to acknowledge the fact that you might think life is predictable and you might think that everything's pointing in one direction but then fate steps in and says 'No, I've got another idea for you.'"
Advertisement - story continues below
Peterborough Musicfest is presenting 16 free-admission concerts during its milestone 35th anniversary season, each staged Wednesday and Saturday nights at Del Crary Park in downtown Peterborough.
Overseen by general manager Tracey Randall and staff, a board of directors, and numerous volunteers, Peterborough Musicfest's stated mission remains "to provide diverse, affordable live music to enrich cultural and economic prosperity in our community."
For more information on this concert or the entire 2022 season, visit www.ptbomusicfest.ca or phone the Peterborough Musicfest office at 705-755-1111.