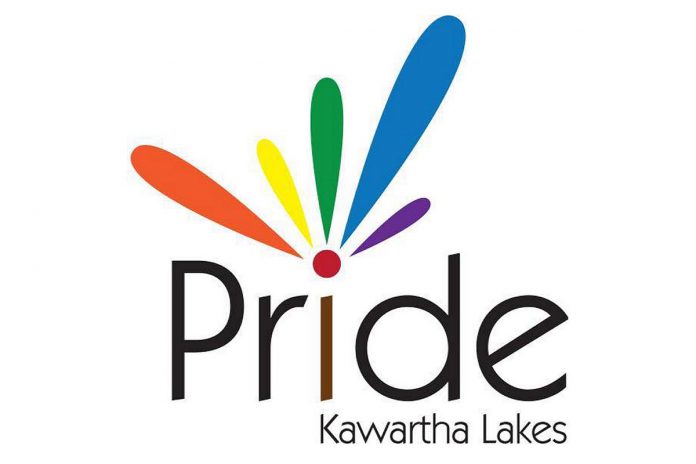 July 4 to 10 is Pride Week in Kawartha Lakes, with Kawartha Lakes Pride partnering with local businesses and organizations to host a full week of events in Fenelon Falls and Lindsay.
The week began on Monday (July 4) with the raising of Pride flags at the Kawartha Lakes police station and Kawartha Lakes city hall in Lindsay.
On Tuesday from 6 to 9 p.m., Lotus Indian Bistro (69 Colborne St., Fenelon Falls) will be hosting Big Gay Trivia Night. To reserve a table for your team or to ask to be put on a team list, call the restaurant at 705-307-0325.
Advertisement - story continues below
On Wednesday from 6 to 9 p.m., Colborne Street Gallery (36 Colborne St., Fenelon Falls) will be hosting "Express Yourself," described as "an immersive LGBTQIA+ live art experience" featuring live body painting and music by Sahira Q and Betty Baker, photography by Ruth Tait, and complimentary food and drink provided by Colborne Street Gallery. Register for the free event at klpexpressyourself.eventbrite.com
On Thursday at 11 a.m., Lock 34 Yoga Studio (19 Colborne St. Fenelon Falls) is hosting an inclusive yoga experience taught by Lisa Diem, described as "n expression of self love fob all bodies and genders in a safe environment." No experience is necessary. To reserve a spot, email fenelonyoga@gmail.com.
Also on Thursday, Adelaide Clinic (1 Adelaide St. N., Lindsay) is hosting its fourth annual Pooch Pride Walk, where people and dogs are encouraged to dress in their best Pride wear. Prizes will be awarded for the best-dressed pooch and, for every dog that joins the walk, Adelaide Clinic will donate $4 to Kawartha Lakes Pride.
Participants will gather at 5:30 p.m. for the walk, which will leave the Adelaide Clinic at 6 p.m., going south on Adelaide St. to Kent St., east on Kent to Victoria Ave,, north on Victoria to Wellington St., west on Wellington and Fair Ave. to Adelaide, and then south on Adelaide back to the clinic.
On Friday, Pride In The Park takes place from 10 a.m. to 5 p.m. at Maryboro Lodge Museum (50 Oak St., Fenelon Falls). The free, all-ages, family-friendly event features tie dye t-shirts, a "Get Runway Ready" glitz station, drag queen story time with Betty Baker And Madeleine, a caricature artist, a runway drag walk and show with DJ Octavio, drag performances (by Sahira Q, Betty Baker, Madeleine, and Banshii Waylon), cookie decorating, and a balloon artist.
There will also be popcorn and candy floss, a petting zoo, a bouncy castle, video game tournaments, a clothing swap, a sharpie tattoo booth, a photo booth, a scavenger hunt, vendors, and more.
Advertisement - story continues below
Pride In The Park will be followed at 8 p.m. on Friday by the "Pride After Dark," a drag party at Maryboro Lodge Museum featuring Sahira Q, Betty Baker, Madeline Hamel, Banshii Waylon, Tommi, and other local queens. DJ Octavio from Del Vinyl will be providing music and lighting, with Lotus Indian Bistro providing food and drink service. Tickets for this age-of-majority event are $20, available in advance at klpafterdark.eventbrite.com.
Kawartha Lakes Pride Week concludes on the weekend with a "Sun and Fun Beach Social" from 1 to 4 p.m. on Saturday at Garnet Graham Beach (98 Francis St. W., Fenelon Falls). On Sunday, there will be Pride services at 10:40 a.m. at Cambridge Street United Church (61 Cambridge St. N., Lindsay) and at 11 a.m. at St. James Anglican Church (19 Bond St. E., Fenelon Falls).
For more information about Kawartha Lakes Pride and updates, visit them on Facebook and Instagram.