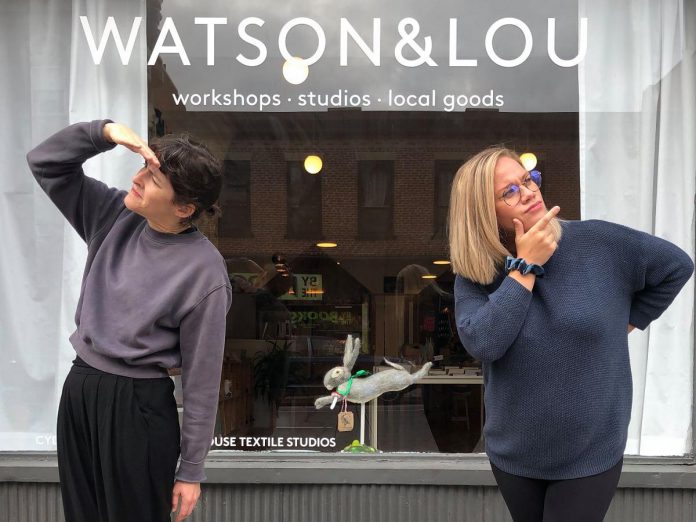 Anna Eidt and Erin Ebenbauer (née Watson), who co-founded creative arts shop Watson & Lou in downtown Peterborough five years ago, are amicably parting ways.
Last Tuesday (August 30), the pair announced Ebenbauer will assume full ownership of the shop as sole proprietor with Eidt having returned to her roots in music education.
Eidt and Ebenbauer opened Watson & Lou at 383 Water Street in downtown Peterborough in 2017, after having met in 2016 while competing as finalists during the inaugural Win This Space contest organized by the Peterborough Downtown Business Improvement Area.
Advertisement - content continues below
Since then, Eidt and Ebenbauer have successfully navigated their venture through a number of challenges — most notably the pandemic, which resulted in an enhanced online shop, local delivery service, and the conversion of their backroom workshop space into the "Gallery of Sorts."
As well as teaching with the Kawartha Pine Ridge District School Board, Eidt accepted a position in June as the new youth choir conductor with the Peterborough Children's Chorus, an auditioned choir open to all children and youth from ages eight to 18 living in Peterborough and the surrounding area.
Eidt has a Bachelor of Music and Bachelor of Education from the University of Western Ontario in London and taught vocal music and English for eight years with the Toronto District School Board before a chronic illness cut short her teaching career.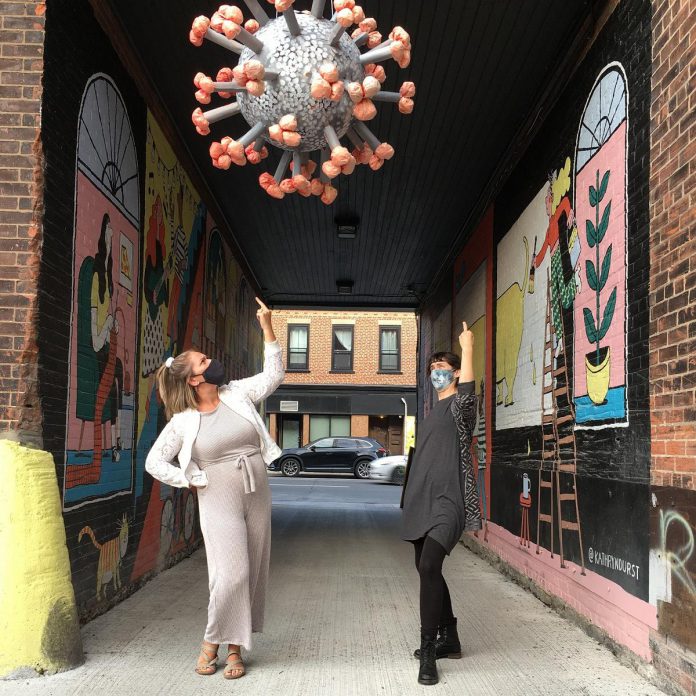 Having now made a full recovery, Eidt decided to return to teaching.
"While witnessing the devastating effects of cutbacks and a pandemic on music education programs, my choir nerd heart has led me straight to high school band and the Peterborough Children's Chorus," Eidt says. "With Watson & Lou nearly landed on its feet after pandemic losses, I'm a little bit sad but also completely at peace to be leaving this special place in the unbelievably capable hands of Erin Watson and our superb staff."
Working with artistic director and choir director Julie Deck at the Peterborough Children's Chorus, Eidt will help youth singers (Grades 7 to 12) develop vocal techniques and choral literacy.
Advertisement - content continues below
As for Watson & Lou, Ebenbauer will retain the shop's name and mission "to provide a space for all things artsy and craftsy in downtown Peterborough, with a focus on quality handmade local goods," including showcasing the work of more than 100 local artists and makers.
Ebenbauer will be introducing new products to the shop this fall, and is also planning to bring back creative workshops to Watson & Lou in January.
In the interim, the Gallery of Sorts will continue through the fall, with "Shaping the Invisible" by Carolyn Code and Michael Green in September, ceramicist Kirsti Smith of Gallery K in October, "shape and colour wizard" Gwyneth Fischer in November, and new work by Cyd Hosker in December.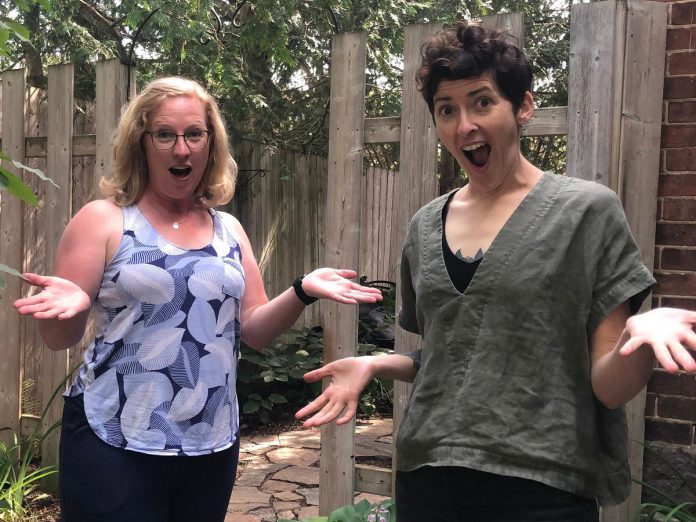 For more information about Watson & Lou, visit www.watsonandlou.com. For more information about the Peterborough Children's Chorus, visit www.peterboroughchildrenschorus.com.