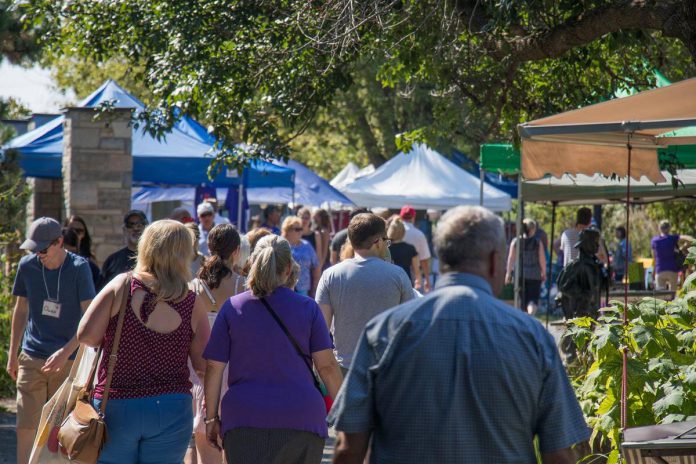 Peterborough's Purple Onion Festival has been cancelled.
Last held in 2019 before the pandemic, the annual harvest festival — which takes place on or near the fall equinox — was scheduled to return to Millennium Park on Sunday, September 25.
On its website, Transition Town Peterborough states it decided to cancel the festival "due to ongoing logistic issues with the City of Peterborough."
Advertisement - content continues below
"The last-minute demands made by the city have made it impossible to continue this year's festival," the volunteer non-profit organization says. "We look forward to working with council and staff to eradicate and streamline the process for next year."
The family-friendly Purple Onion Festival celebrates the local economy and features local food, local music, and more, with the Kawartha Loon Local Currency as the official currency of the festival to demonstrate economic localization.
"Our apologies to the many volunteers, sponsors, and vendors who have shown their support this year and years past," Transition Town Peterborough states. "We hope to see everyone in 2023."