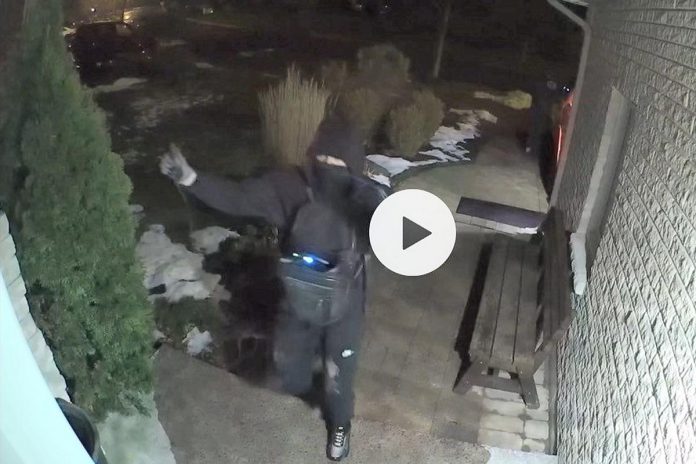 After a rash of thefts of keyless entry pickup truck in Lindsay earlier this week, Port Hope police are also reporting thefts of three keyless entry pickup trucks early Friday morning (November 25).
On Friday, Port Hope police received a call about a suspicious man in Port Hope who was observed walking around a vehicle in the complainant's driveway and up to the front door of the residence with what police believe to be a sophisticated scanning device contained in a backpack.
As with the Lindsay thefts, in which five Dodge Ram pickup trucks and a Toyota Highlander were stolen, Port Hope police believe the thieves conducted what is known as a "relay attack" against the vehicle owners' keyless fobs.
Advertisement - content continues below
Keyless fobs use short-range radio signals picked up by a receiver in the vehicle to unlock the doors and to allow the car to be started. In the relay attack, signal relay devices amplify the signal from the keyless fob, even if it is stored at a distance from the vehicle such as by the front door, to "trick" the vehicle into thinking the keyless fob is present, thereby allowing the thieves to unlock the doors and start the vehicle.
Port Hope police say the vehicles stolen were a 2022 Dodge Rebel 1500, a 2022 Dodge Ram Longhorn, and a 2021 Dodge Ram The thefts occurred between the hours of 4:15 and 7:35 a.m. on Friday.
Anyway who has more information about the thefts or similar incidents, or who may have captured the suspects on home security cameras, is asked to contact Detective Sergeant Dan Linker at the Port Hope Police Service at dlinker@phps.on.ca or 905-885-8123 ext. 243 or Detective Constable Steve Fenton at sfenton@phps.on.ca or 905-885-8123 ext. 236.
According to reports from police services in other jurisdictions, these types of relay attack thefts are often associated with organized crime.
Advertisement - content continues below
Here are some tips for protecting your keyless entry vehicle:
Park your car in a locked garage
Block your vehicle in your driveway or garage with a second less valuable vehicle
Store keyless car fobs as far away from the parked vehicle as possible
Store keyless car fobs — including any spare fobs — in a container that blocks radio signals, such as RFID pouches (available from CAA). A low-tech solution is to wrap your keyless car fob in aluminum foil when you aren't using it.
Consider install a secondary security system, such as a steering wheel lock
Consider adding a tracking device to your vehicle
Install motion detection lights and exterior surveillance cameras to act as a deterrent
Remove valuables from your vehicle to make it less inviting