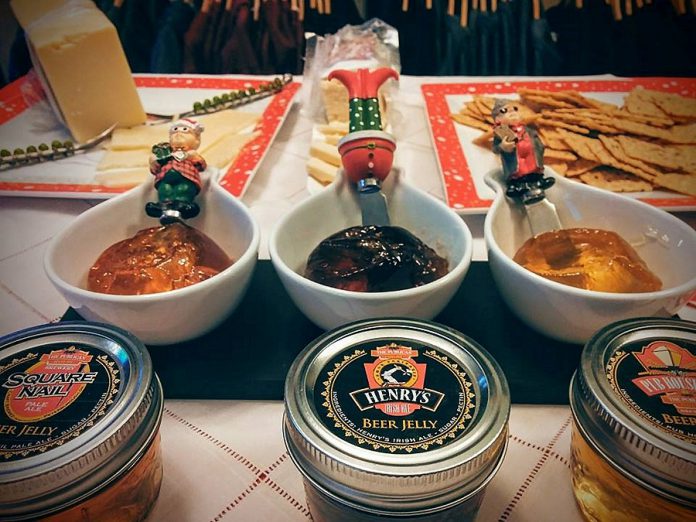 Beer jelly from Jus-Jellin
Jus-Jellin is Terry Coughlan's and his partner Lorna's new company. The couple are making beer jelly … which, until you've tasted it, may not seem like a big deal — but trust me it's a big deal!
The delicious line of jellies is made with all of the different Publican House beers produced here in Peterborough. You can use beer jelly like a traditional jelly or in a number of different recipes. Terry and Lorna are working on another new product, a beer-based peanut brittle, so watch for that.
You can buy beer jelly at the Publican House retail store at 300 Charlotte Street in downtown Peterborough, The Pasta Shop, Craft Works, Flanigans, Three Roads Farms, Empire Cheese, Iqaluit, and many other locations.
---
Publican House wins another award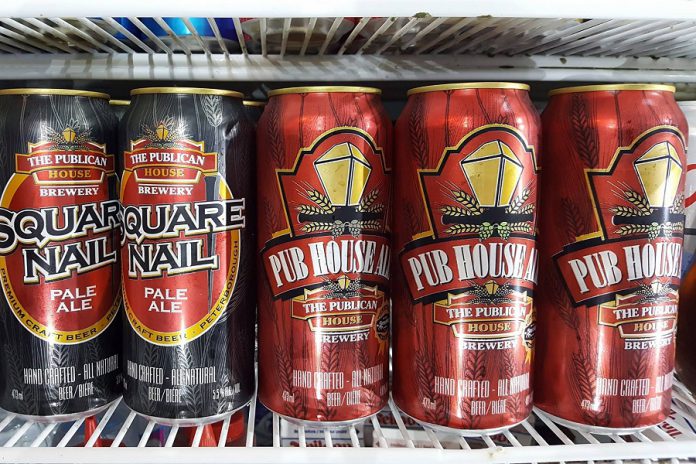 Speaking of Publican House, in June they picked up another award: a Bronze Medal at the 2016 Canadian Brewing Awards for their Pub House Ale.
The competition included over 1,200 submissions from 244 breweries across the country, so well done to everyone at Publican House.
Visit www.publicanhouse.com for more information or find them on Facebook.
---
Commercial Press open at new location

Commercial Press is now up and operating in their new location in the former CAA building on the Queensway.
The move gives the 85-year-old company larger square footage all on one floor, additional production space for their large format print products, banners, signage and offset digital printing, plus an up-to-date car bay area for the production and installation of vehicle wraps.
Stop in at 680 The Queensway in Peterborough or visit www.commercialpress.org.
---
Sherry's Chip Truck in Warsaw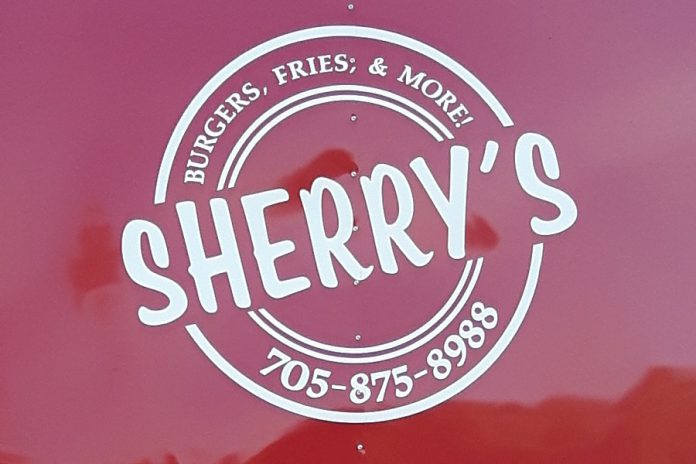 Harold and Sherry Nelson recently opened a new business in beautiful downtown Warsaw. Sherry's Chip Truck just had their grand opening this past Saturday (July 9).
Open seven days a week from 9 a.m. to 8 p.m., Sherry's Chip Truck offers fries, poutine, chicken Caesar wraps, hamburgers, breaded dill pickles, chicken wings, sausages, hotdogs, onion rings, chicken burgers, and chicken fingers.
That's Sherry's Chip Truck in Warsaw. Call 705-875-8988 for more information.
---
Salti Yoga in Peterborough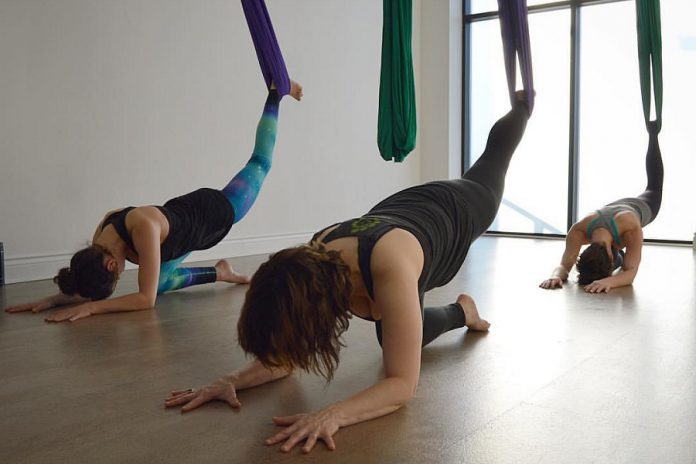 Salti Yoga is a new yoga studio located in downtown Peterborough.
Owned and operated by Kayla Stanistreet and Tara Meldrum, Salti Yoga offers the traditional practice of yoga in a modern context, with a variety of class types as well as massage therapy, and yoga clothing, products and accessories.
Classes are offered seven days a week with 40 classes to choose from each week.
Located at the corner of Aylmer and Hunter St, stop in or get all the details online at www.saltiyoga.ca.
---
Peterborough Pulse returns in downtown Peterborough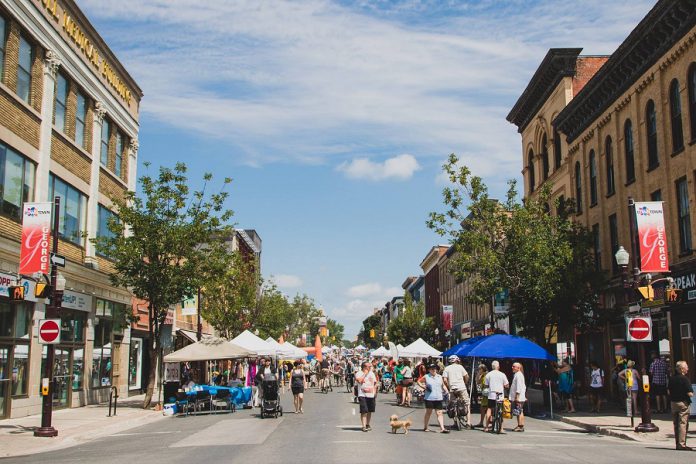 And don't forget Peterborough Pulse is this Saturday (July 16).
The event creates a car-free corridor through downtown Peterborough from 9 a.m. to 3 p.m., with all kinds of art, music, demonstrations, and more.
Details are at www.ptbopulse.com.