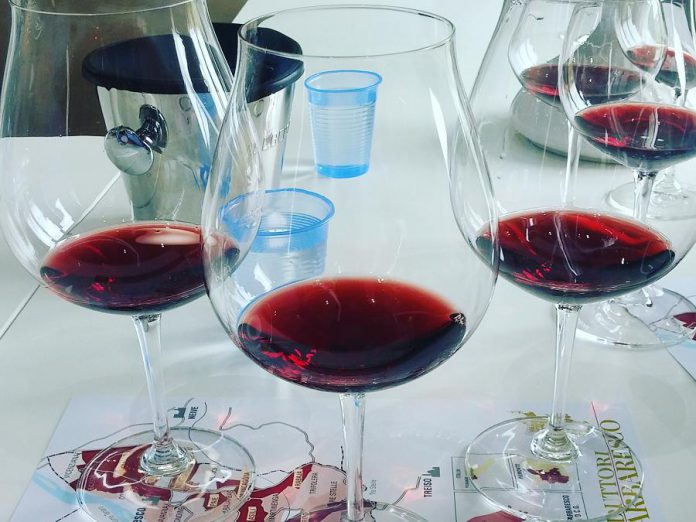 This month Eva Fisher explores the wine-powered world of sommelier Chris Wilton, toasts Church-Key Brewing's spring revival, learns about the Sweet Kitchen's dessert popups, congratulates the local steakhouse that nabbed two of the top 150 spots on Open Table's list of hidden gems, and recognizes the best burgers in Canada from Olympus Burger in Port Hope.
---
Renaissance sommelier Chris Wilton explains wine and food pairing
This is the man you want at your dinner party. A certified sommelier with the Court of Master Sommeliers, Chris Wilton is involved in many facets of the wine industry. He acts as a wine consultant, a food and wine writer, a wine sales rep, a server, and a wine instructor at Durham College.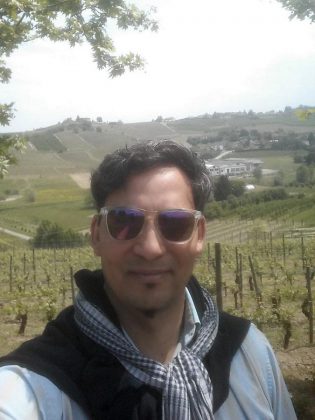 So what is a wine consultant? Chris explains that a wine consultant can provide a variety of services.
"Basically I'm a sommelier for hire. The services that I provide are pretty much everything. I will go into private homes and do a wine cellar inventory. I'll make up a list of what you should hold onto, what you should drink and what is probably past it's prime."
Chris can also make recommendations based on the wines that you enjoy.
"With the seller consultation it wouldn't be me trying to sell my wines. I have great connections within the wine industry so I know most of the wine that's available." That means that you have access to hard to find wines. And it's not just wines in Chris's own sales catalogue. Chris takes his ethical responsibilities seriously. "I have these five different hats that I wear and I try not to mix them up. It's important to me ethically to not mix them up."
Chris also conducts food and wine pairings at private homes and restaurants, and he teaches food and wine pairing at Durham College. So how does Chris approach pairing? There are a number of ways to think about how the flavour of a glass of wine interacts with a dish. Chris shared with us his wine pairing 101.
Acidity
This involves using wine like a squeeze of lemon to brighten a dish.
"Often wine can be that squeeze of lemon because, when you think of it, out of everything we drink wine is probably the most acidic. That's what's happening with the lemon, it's acid that you're using and what does acid do? It brightens thing up, it enlivens things, it refreshes things, and so wine for me should be that way. It's a simple way to first approach it."
Regional Pairings
This involves looking at the origin of your dish and working with wine from that region.
"When I get a menu one of the first things I think about is what is this dish? Where is this dish from? Because recipes have origins. So when I talk about regional pairing you think about who's been eating this and what have they been drinking with it for centuries. It's the idea of what grows together goes together."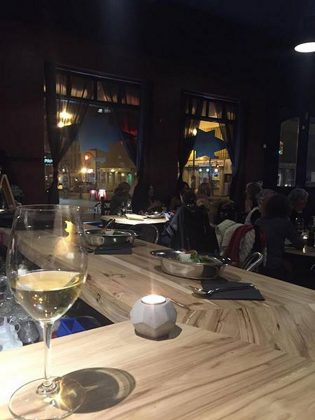 The Scientific Approach
This involves figuring out why food and drink pairs well or poorly by analyzing the structure and the flavour of the wine. Chris takes into account quantitative variables.
"If there's a measureable amount of sugar in the wine, there's a measurable amount of acidity in the wine, there's a measurable amount of tannin in the wine" and qualitative variables "flavour is really subjective because we all have our own smell or taste libraries."
You can watch Chris in action at The Lounge by Lignum (442 George St, N., Peterborough, 705-775-9463) on Thursday, April 27th. He will host an evening of food and wine pairing from 7 p.m. to 10 p.m. For more information visit The Lounge by Lignum on Facebook.
Church-Key Brewing's spring revival celebrates spring with local beer, local BBQ, and local musicians
The annual spring festival at Church-Key Brewing (1678 County Road 38, Campbellford, 705-653-9950) will take place on Saturday, May 6th from 11 a.m. to 7 p.m. The Church-Key Spring Revival has become a festival where locals enjoy delicious beer and barbecue and listen to local musicians, but that's not how it was originally intended.
John Graham, owner of Church-Key Brewing, says that he originally planned to host a party for the restaurants and bars that have Church-Key beer on their menus.
"I wanted to invite all of the seasonal tourism customers to a fun afternoon of barbecue, local music and local food and basically treat my licensees back."
He found out pretty quickly that the Spring Revival was about to take on a life of its own.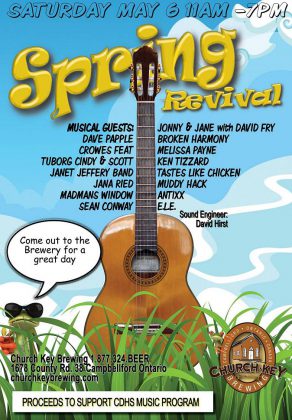 "Even in early May a lot of them were too busy, so I only had a handful of licensees show up but lots of locals came. It became a local festival, so it turned out well."
This year Church-Key will be serving homemade burgers made with beef from Sue Brown and pork bratwurst sausage from Rory O-Neil. The music will begin with an acoustic act at 11 a.m. and end with a punk band.
And of course, there will be beer. Church-Key is known for staples like their Northumberland Cream Ale, as well as a constantly rotating selection that spans from a smoky scotch ale to a juniper and rosemary gruit to a chocolate milk stout. Although John occasionally makes Maibock, a beer brewed for Spring festivals, he says that spring can be a difficult time to source brewing ingredients.
"When we're accenting with ingredients we like to use as many – you know local strawberries, local rhubarb, local honey. None of that stuff is started yet for the year. So Spring is the toughest time to brew and brew local. Maybe one day we'll do a fiddlehead beer."
The spring revival is always a fundraising event, and this year the proceeds will go to the local high school music program.
Dessert popups make spring in Lindsay sweeter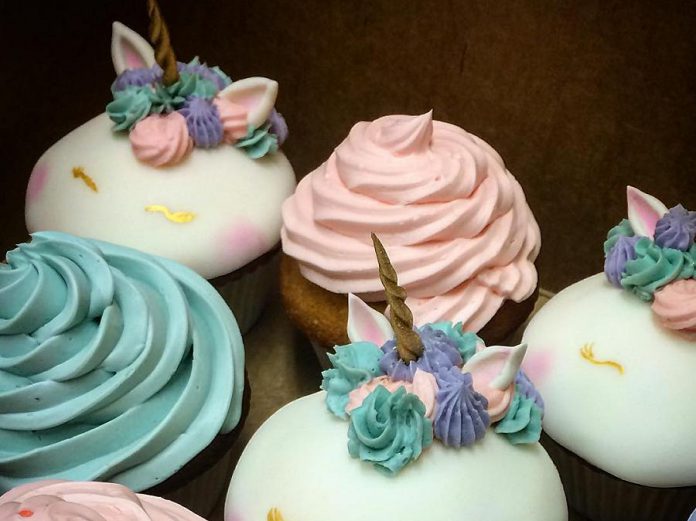 Would you like an Irish whiskey brownie with your tattoo? Perhaps a lemon blueberry cupcake with your bouquet of roses? Dessert company The Sweet Kitchen has been pairing up with Lindsay businesses for a series of dessert popups.
Next in the series is an easter popup at the Kent Florist (92 Kent St. W., Lindsay,705-324-7314), On Saturday April 15th, between 9:30 a.m. and 1:30 p.m. you can purchase a variety of Easter treats at the florist. The Sweet Kitchen has also done popups at Kent Street Tattoo and Pane Vino.
Jen Arnold, owner of the Sweet Kitchen, thanks the local business community for opening their doors to her.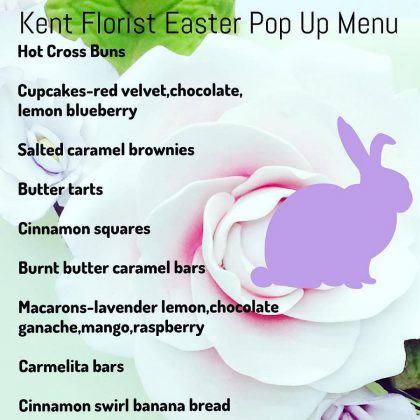 "We've been lucky that a few area hosts will ask us to have a day with them or a few hours with them."
During the summer you can find the Sweet Kitchen at the market, but Jen says that these popups allow her to explore new ideas.
"We get to try new things out. They might make it to the next season at the market or it might just be a one off like hot crossed buns."
Jen's most popular dessert is "The burnt butter caramel bars. They have a coconut butter crust and then on top is essentially a caramel butter mixture. It's a little bit chewy, it's very sweet, and it's got a crisp crust."
In addition to the Easter popup, you can find Sweet Kitchen at the Lindsay market. In Peterborough, they supply desserts for the Planet Bakery, cookies for Nata's Cafe, and butter tarts and brownies for The Spill. Sweet Kitchen also provides high tea items for Stillwater on the Lake, a bed and breakfast located just outside of Peterborough on the shores of Chemong Lake.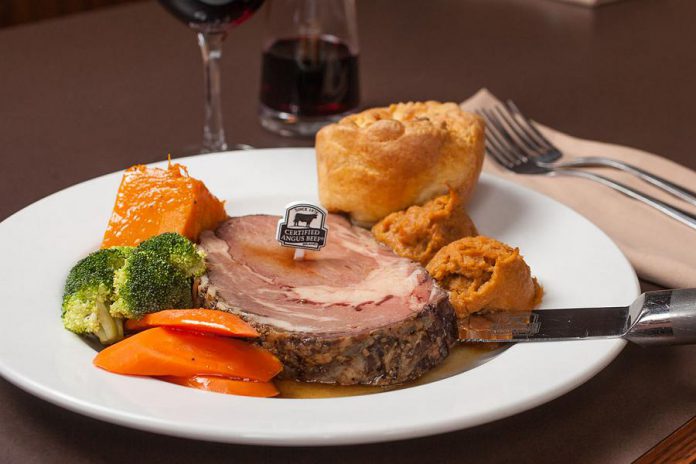 In a field of over 2,000 options, Hobart's Steakhouse nabbed two spots in Open Table's listing of the top 150 hidden gems in Canada for both of their locations: Hobart's Lindsay (189 Kent St. W., Lindsay, 705-328-1219) and Hobart's Peterborough (139 Hunter St. W., Peterborough, 705-775-4000).
Over 480,000 diner reviews were considered to create the listing, which was created in honour of Canada's 150th.
Operator Frank Peters says that to him, the restaurant business is about more than the food.
"I love putting great menus together and great food out to the customers, but it's really the satisfaction of serving people and having happy faces. It's a very personal satisfaction I get out of making people happy and seeing that they enjoy what we have to offer."
Hobart's is known for their steaks, but their menu includes a variety of options.
"We specialize in mostly handcut steaks: everything from filets to top sirloin, ribeyes and new york striploins. And then we stretch that menu out with a variety of non-steak options. There's really something for everyone."
Having worked in the food industry for nearly 40 years, Frank says that a lot of elements came together to create Hobart's.
"Hobart's is the culmination of a career in food service. I've worked in everything from fast food restaurants right up to fine dining restaurants over a career that spans almost 4 decades, and Hobart's is something that, with my partners and with our staff over the years, it's everything I've ever learned in one spot."
The name Hobart's honours Frank's father, Dr. Hobart F. Peters, an agrarian researcher dedicated to improving farming practices, including farming of beef cattle.
"It honours the heritage of everything he stood for as well."
Canadian Living names Port Hope's Olympus Burger as the best burger restaurant in Canada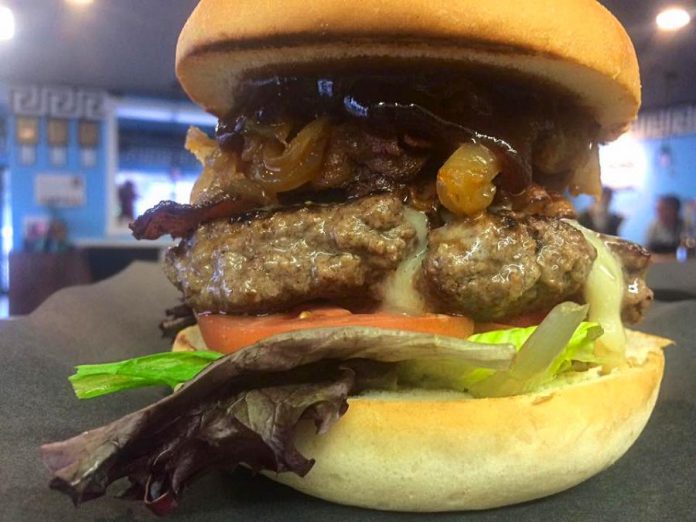 Olympus Burger (55 Mill St. S., Port Hope, 905-885-4637) can expect to see business pick up even more after the restaurant was named the top burger spot in Canada by Canadian Living.
The magazine recently asked its readers about the best place to get a burger in Canada and, after more than 30 positive comments from readers, they named Olympus Burger the winner. Many readers commented they will drive great distances to get a burger at Olympus.
As you might guess from the restaurant's name, their burgers are all named after gods and characters from Greek mythology. They offer more then 20 burger variations, from the Apollo (fresh beef patty, fried egg, peameal bacon, between two grilled aged white cheddar cheese sandwiches, lettuce, tomato) to the Zeus (fresh beef patty, peameal bacon, caramelized onions, sautéed mushrooms, aged white cheddar cheese, Olympus BBQ sauce, lettuce, tomato).
Or you can try something different, like the Poseidon (grilled salmon fillet, warmed mixed greens, red onions, fresh ground pepper, Olympus tartar sauce). Veggie options like the Aphrodite (grilled pineapple rings, warmed mix greens, guacamole, and sautéed mushrooms) are also available.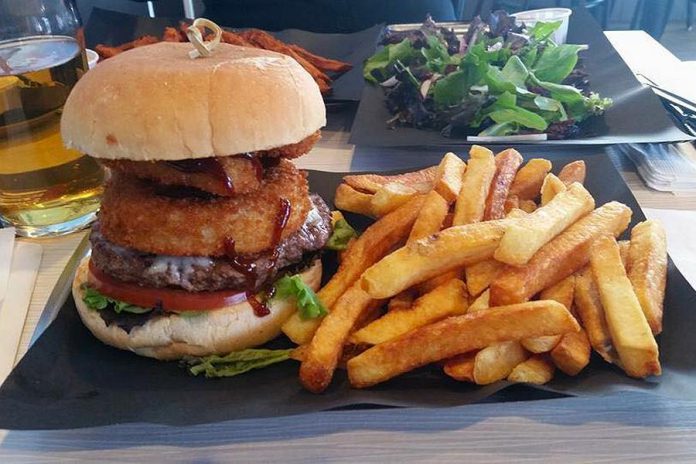 "This is truly an honour and we couldn't be more thankful for this recognition," owner Giorgos Kallonakis writes on Facebook. "We couldn't have done it without all of our staff's hard work, but also your loyalty and patronage."
This isn't the first honour for Olympus Burger since Kallonakis opened the restaurant four years ago. They achieved consistently high ratings on TripAdvisor and made an appearance on The Food Networks television series "You Gotta Eat Here" last fall.
For more information and a menu of all their burgers, visit www.olympusburger.ca.