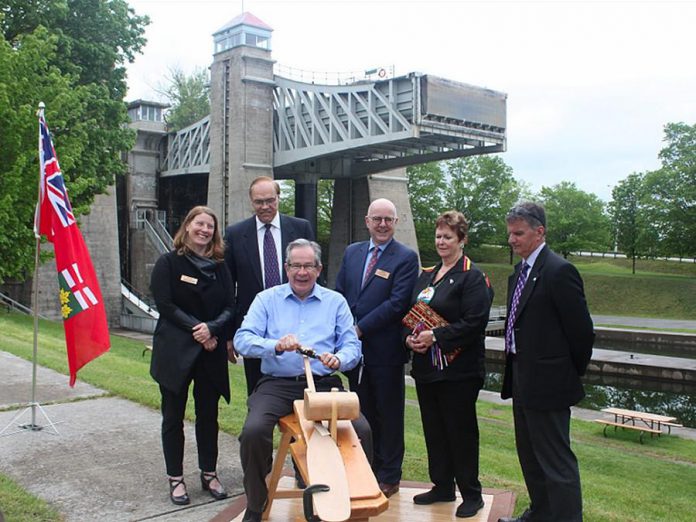 On Friday (May 26), Peterborough MPP Jeff Leal announced an investment of $9 million from the Government of Ontario to support the construction of a new facility for The Canadian Canoe Museum.
"Our support for the redevelopment of the Canadian Canoe Museum will help attract more tourism, boost our local economy, and create good jobs in our region," Leal said. "I look forward to seeing the reinvented museum and the remarkable collection of canoes and watercraft and innovative exhibits that the new space will accommodate."
Established in 1997 and currently located at 910 Monaghan Road in Peterborough, The Canadian Canoe Museum is home to 600 canoes, kayaks, and paddled watercraft — the world's largest and most significant collection.
The museum is planning a new 75,000-square-foot facility to be located beside the Peterborough Lift Lock National Historic Site on the Trent-Severn Waterway. The new museum will be better able to preserve, protect, and promote its watercraft collection.
It will also be offering on-site and on-water programming to meet educational demands, as well as creating a research and archives centre. Planning includes engagement with Indigenous peoples.
Designed by an award-winning team of heneghan peng architects of Ireland with Kearns Mancini Architects of Toronto, the new facility design features a serpentine glass pavilion and a rooftop garden. It will be integrated into the existing drumlin and contoured with the canal.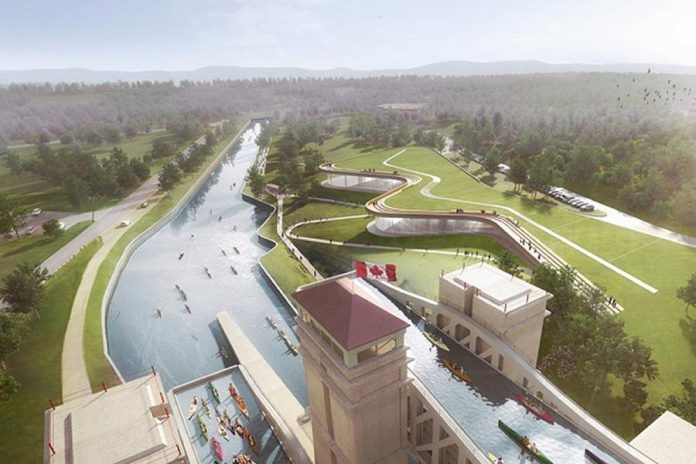 The $9 million investment represents the Province of Ontario's total contribution to the project. The Canadian Canoe Museum is also fundraising and seeking municipal and federal contributions to the project.
"This investment from the Province of Ontario is nothing short of transformational for the future of The Canadian Canoe Museum, as well as for Peterborough, the region, the province and the country as a whole," said John Ronson, Chair of the museum's Board of Directors.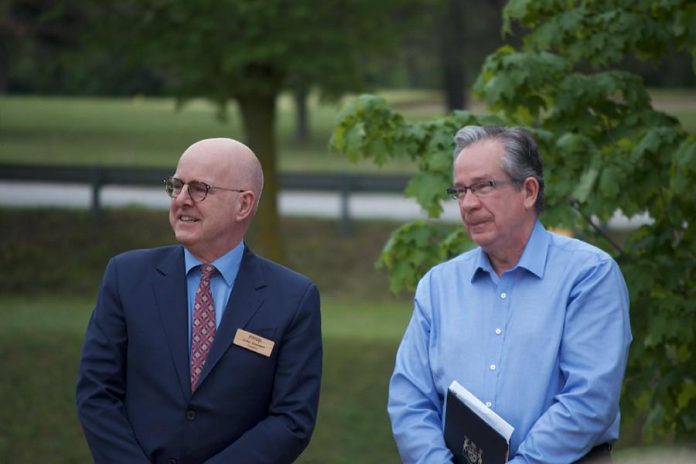 "Today's announcement is pivotal to the redevelopment project and we find ourselves one significant step closer to the realization of what will be a dynamic destination and one-of-a-kind cultural space.
"On behalf of all those from around the world, who will be inspired by the museum's world-class collection from its new high-profile headquarters, we are grateful."
For more information about the new museum, visit www.canoemuseum.ca/museum-on-move.