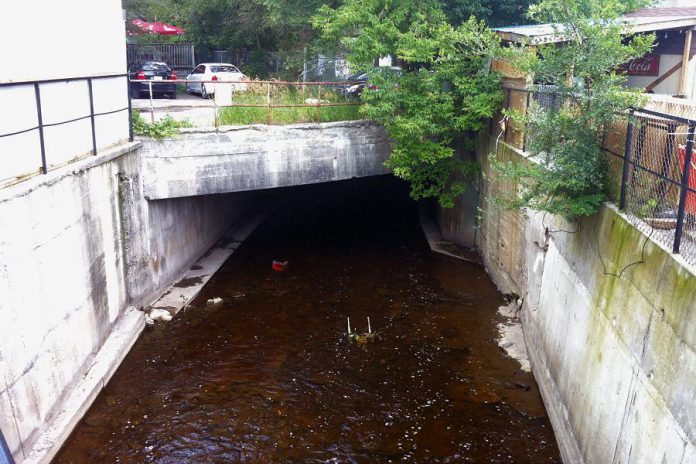 GreenUP is partnering with Trent University's M.A. Sustainability Studies (MASS) program to bring Dr. Jennifer Drake, Assistant Professor of Civil Engineering at the University of Toronto, to Peterborough. Dr. Drake will speak about flood prevention and rainwater management in cities.
The talk is free, and open to the public, and will take place on Wednesday, November 15th from 5 to 7 p.m. in the Sadleir House Dining Hall.
Dr. Drake is an expert in urban flood management and green infrastructure. Her research specializes in emerging technologies including green roofs, rain gardens, and permeable pavement. Dr. Drake regularly speaks with CBC, Global TV, and CityTV when there are flood concerns in Toronto.
For her talk in Peterborough, Dr. Drake will be presenting "Daylighting Lost Rivers: Returning Natural Infrastructure to Our Cities", which fits well with the theme of this year's MASS colloquia series: justice. The discussion will consider the social and environmental justice issues relating to water in urban areas.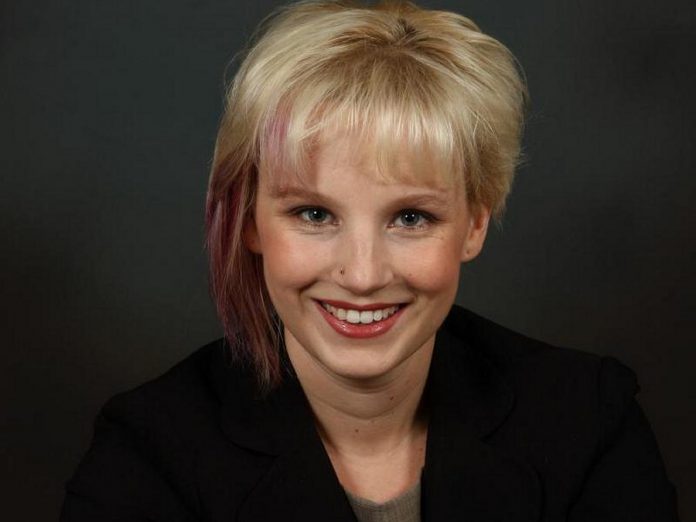 Flooding in urban centres is a major concern, as it causes damages to properties and infrastructure, costing homeowners and government millions for repairs and flood prevention measures. Urban development often involves burying or channelizing waterways, which changes the natural flow of water through these areas, causing concerns with frequent flooding.
For example, Jackson Creek flows under city streets through downtown Peterborough until the water empties into the Otonabee River at the corner of George and Townsend Streets. Rainwater hits solid surfaces such as asphalt and concrete, picking up dirt, garbage, and debris before flowing into the storm sewers and eventually into Jackson Creek.
When there is a high volume of rain within a short period of time, the storm sewers can become clogged, and this is when urban flooding can happen. Anyone living in Peterborough in 2002 and in 2004 will remember what that looked like. Many people had flooded basements, which had devastating financial and emotional repercussions.
To mitigate the problems associated with urbanization and changes to waterways, some cities are now pursuing practices in green infrastructure. This means using plants, gardens, and other natural strategies to slow down and absorb rainwater.
Rain barrels, green roofs, green walls, rain gardens, and permeable paving such as interlocking brick or porous concrete are examples of commonly used green infrastructure practices. Plants are also excellent features to incorporate into city spaces because their roots stabilize the soil preventing erosion, absorbing and filtering rainwater, and absorbing carbon dioxide, which produces oxygen, thus improving air quality.
In Peterborough, there is a high degree of interest in using natural spaces to capture and filter rain. The City of Peterborough has been implementing the Flood Reduction Master Plan since 2004, and is engaged in the Rethink the Rain program, which considers green options as opposed to conventional grey infrastructure (concrete, asphalt, and buried and channelized waterways).
Recently, the City of Peterborough and Otonabee Conservation helped to bring a four-day workshop on green infrastructure to Peterborough. This workshop introduced and trained many local stakeholders about the design, construction, monitoring, and maintenance of green infrastructure practices.
This fall, the GreenUP Ready for Rain Peterborough program, worked with the City of Peterborough, and local homeowners, to install eight rain gardens in the Avenues Neighbourhood. GreenUP is now moving forward with the Sustainable Urban Neighbourhoods (SUN) program to help residents of the Kawartha Heights and Curtis Creek areas consider their options for greening their neighbourhoods.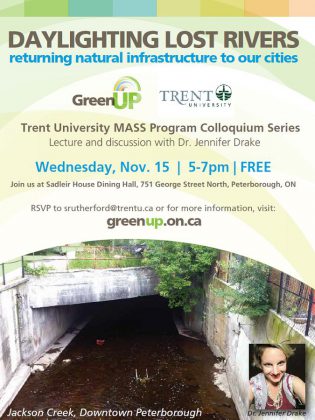 With so much interest in green infrastructure in the Peterborough area, GreenUP is excited to help bring the current and relevant research of Dr. Drake to our community through the Trent MASS program colloquium.
"Our community has been collectively working toward the inclusion of more green infrastructure for a number of years," explains GreenUP Manager of Water Programs Heather Ray.
"Peterborough has experienced growth in the amount of knowledge and the number of demonstration sites for re-sculpting our city; recent storm water education programs, resident-led projects encouraging small changes on private properties, local training opportunities, and municipal projects are focusing on allowing water to be filtered where it falls.
"We are thrilled to partner with Trent to host Dr. Drake, a leading expert on permeable surfaces, who will share some new ideas and examples for Peterborough residents to learn from."
The colloquium is inclusive to the Trent and Peterborough communities, connecting academic and citizen audiences together to engage with local and global sustainability issues.
Join us on November 15th to learn more about urban waterways and flood prevention and to see some successful examples of projects that can serve as examples for Peterborough to consider. We will discuss the challenges, and the social and environmental outcomes, of restoring urban waterways. It might just help you prepare for the next heavy rainfall.
Learn more about GreenUP led water programs, Ready for Rain Peterborough, and SUN at www.greenup.on.ca.