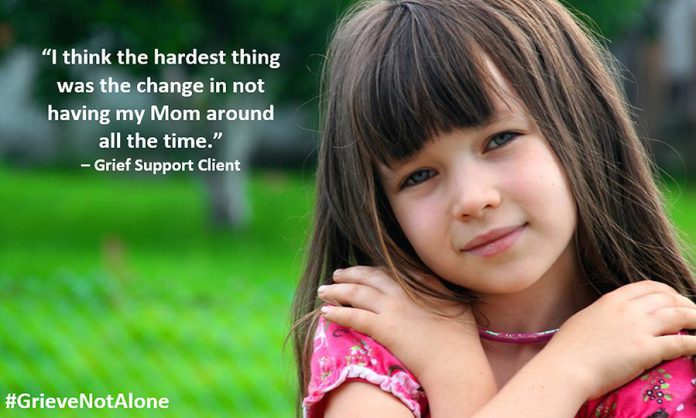 The Aviva Community Fund announced today (December 5) that Community Care City of Kawartha Lakes (CCCKL) is a grand prize winner.
The organization, which provides hospice services among its many other programs, will receive $87,000 in funding for its project idea #GrieveNotAlone to provide grief support services at no cost to Kawartha Lakes residents.
CCCKL was one of 35 finalists across Canada in the 2017 competition — the only one in the Kawarthas — and one of the 10 finalists in the "Community Health" category seeking funding between $50,000 and $100,000. Community support was one of the considerations in becoming a finalist, and #GrieveNotAlone received 26,312 votes during 10 days of online voting.
A panel of judges then reviewed the final 35 ideas to determine who would be grand prize winners and share in the $1 million Aviva Community Fund.
Through its #GrieveNotAlone idea, CCKL will be training new "grief guides", teach coping skills to children, offer companionship to someone who has lost their partner, build support systems for grieving teens, provide grief education in places where grief is part of the job, and reach into the community to build awareness.
Since 1985, CCCKL has provided a range of health and community support programs and services to promote health, independence, and quality of life for local residents of all ages. The organization's funding comes from the Ministry of Health and Long Term Care), the United Way for the City of Kawartha Lakes, fundraising, public donations, and client fees for some programs.
However, it receives no provincial funding for its grief support services, which is why CCKL applied to the Aviva Community Fund. The $87,000 in funding represents the approximate annual cost to provide the organization's grief support services.
For more information about the winning #GrieveNotAlone idea, visit the Aviva Community Fund website at www.avivacommunityfund.org.
VIDEO: #GrieveNotAlone – Hospice Services at Community Care City of Kawartha Lakes