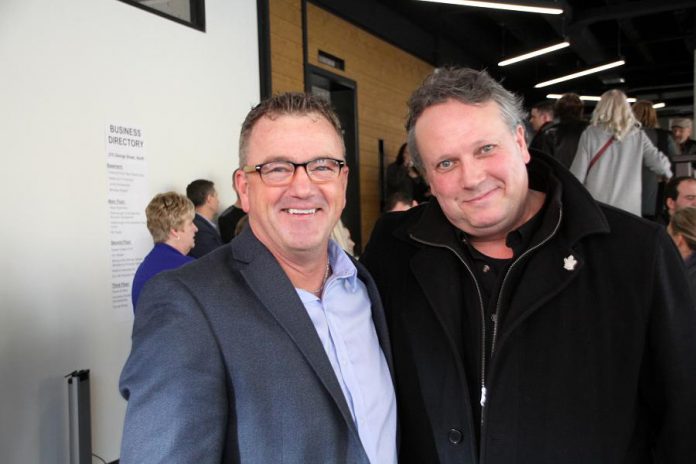 Jeff Day, former executive director of Community Futures Peterborough, is planning to run for Peterborough City Council in 2018.
In an exclusive interview with kawarthaNOW, Day said he wanted to explain why he decided to resign from the economic development organization in December.
"I have political aspirations," Day says. "I simply could not have continued in my role as executive director while pursuing those longer term goals."
The Community Futures Peterborough board gave no reason for Day's December resignation, which came only two months after Kim Appleton resigned as chair of the board before her tenure was completed. This prompted some speculation about possible conflict within the organization.
"I want to set the record straight," Day says. "There is no drama with Community Futures, the board, or the organization."
Day's last day at Community Futures Peterborough is Friday, January 12th. He has accepted a position as general manager with Protoplast Inc., a plastic injection molding company in Cobourg, a move that will return him to his extensive manufacturing background.
"This opportunity arose at Protoplast and it aligned with my longer term goals," Day says.
He has extensive business development experience in both the automotive and aerospace sectors, and started from the ground up as a tool and die-maker. His most recent position before joining Community Futures Peterborough was as a global business turn-around specialist.
Day was originally appointed to the position of executive director of Community Futures Peterborough in September 2016. On December 20th, the organization's board announced Day would be resigning. On January 5th, the board appointed Gail Moorhouse as interim executive director until a permanent one can be recruited.
"I feel that Community Futures is well positioned with their current team," Day says. "With Gail stepping in as interim ED, they have an opportunity to build stability."
Day is currently working on his campaign strategy for the upcoming municipal election, which will be held on Monday, October 22, 2018. Nominations will open on Tuesday, May 1st and close on Friday, July 27th.