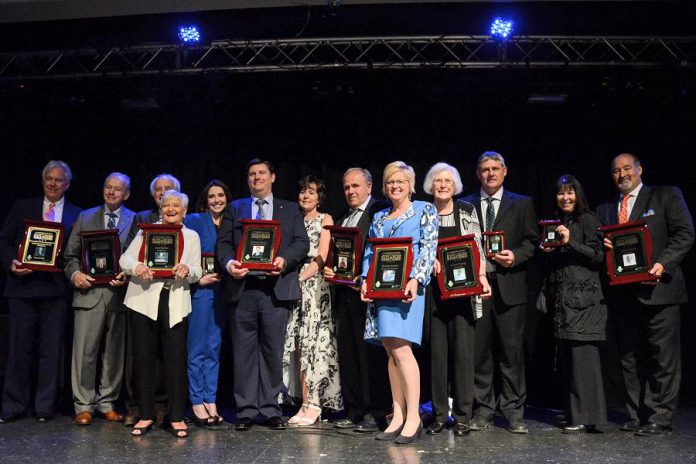 Food and fame are both on the menu for the Junior Achievement of Peterborough, Lakeland, Muskoka (JA) Business Hall of Fame and Induction Ceremony on Thursday, May 24th at The Venue in downtown Peterborough.
Now in its third year, this evening is all about inspiring youth or the next generation of entrepreneurs from across the region by showcasing and sharing the success stories of those individuals whose accomplishments, leadership and commitment to excellence have strengthened our economy and our community.
The 2018 Business Hall of Fame inductees are Monika Carmichael, Sally Harding, Paul Bennett, Alf and June Curtis, Robert Gauvreau, Paschal McCloskey, and Carl Oake. Posthumous inductees include John James (Jack) Stewart, John A. McColl and James. H. Turner.
The Business Hall of Fame and Induction Ceremony has earned a reputation for fabulous food and delicious networking opportunities.
Organizer Marina Wilke — who is also emceeing along with Rosalea Terry — says this year's event will build on the success of past events.
"The culinary showcase is my favourite part," says Wilke. "It's just all so delicious."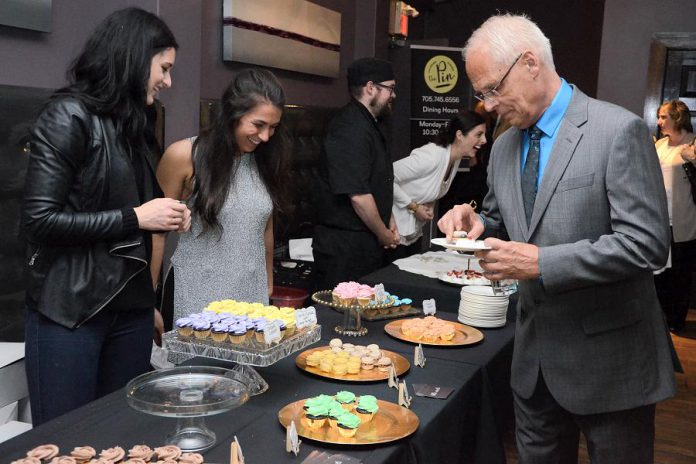 With doors at the Venue opening at 5:30 p.m., guests are welcomed to enjoy the move and pick food and beverage stations and three different bars will be available for patrons to visit.
"There's lots of time for the food," Wilke says. "This is all about mingling."
Even the Culinary Showcase participants are local entrepreneurs and Wilke says they all get lots of exposure during the party.
This year's Culinary Showcase promises appetizers from Curry Village, including onion patty and a delicious cauliflower dish. BE Catering is offering their mini local organic shawarma (the vegan alternative is a chickpea and mint fritter) with lemony hummus, lightly pickled vegetables, and local sprouts, on their handmade grilled pita triangles.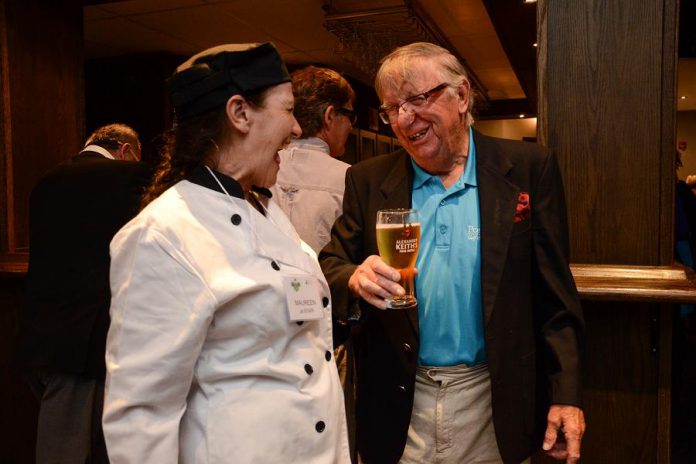 Main dishes are being presented by The Imperial Tandoor, Fresh Dreams, Rare Grillhouse and La Mesita Restaurante will be serving their delicious cochinita pibil (Mayan Pulled Pork).
Wilke says to leave some room for dessert as well because The Pin is serving up their famous meringue nests with lemon curd and fresh berries. Little Sweets and Sweet Spirits also join the dessert team for the Showcase. Amuse Coffee Co and The Publican House Brewery round out the event with their popular beverages.
Once everyone is filled with food, the Hall of Fame and Induction rolls with the inspirational success stories of each of this year's nominees inductees at 7 p.m.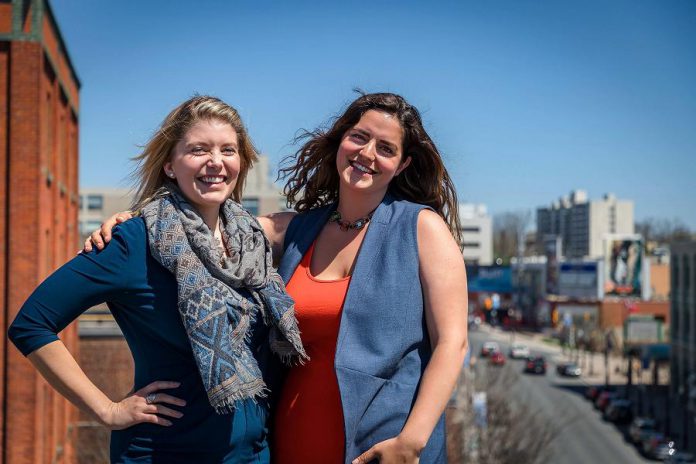 Since 2007, Junior Achievement of Peterborough, Lakeland, Muskoka has been offering financial literacy, entrepreneurial and workplace readiness education to students in an area that stretches from the Grey-Bruce Peninsula to the Quebec border.
Dedicated to spreading the entrepreneurial spirit in rural communities and to help young people stay in the small towns and villages where they grew up, Junior Achievement of Peterborough, Lakeland, Muskoka works with business partners to deliver inspiring programming to children and youth.
Tickets to the third Junior Achievement of Peterborough, Lakeland, Muskoka Business Hall of Fame and Induction Ceremony are $100 and can be purchased by phone at 705-748-0024 or in person at the JA office (270 George St. N., Peterborough) from 8:30 a.m. to 4 p.m. Monday to Friday, or online anytime at www.eventbrite.ca/e/2018-ja-business-hall-of-fame-induction-ceremony-tickets-42952720744.